While the 3D² Viscoelastic Damping Discs have been reported as a very popular 'tweak' and have had wide acceptance for quite some time – most predominantly in the Australian market but with growing global popularity – Les Davis Audio has now announced the release of an improved version.
The new 3D² Viscoelastic Damping Discs feature a refined and evolved formulation of the Constrained-Layer Damping (CLD) base used on the last-gen products. The damping discs can be placed under any audio component, even heavy weight amplifiers, with a claimed reduction in 'noise floor' and an improvement in the music's visceral impact.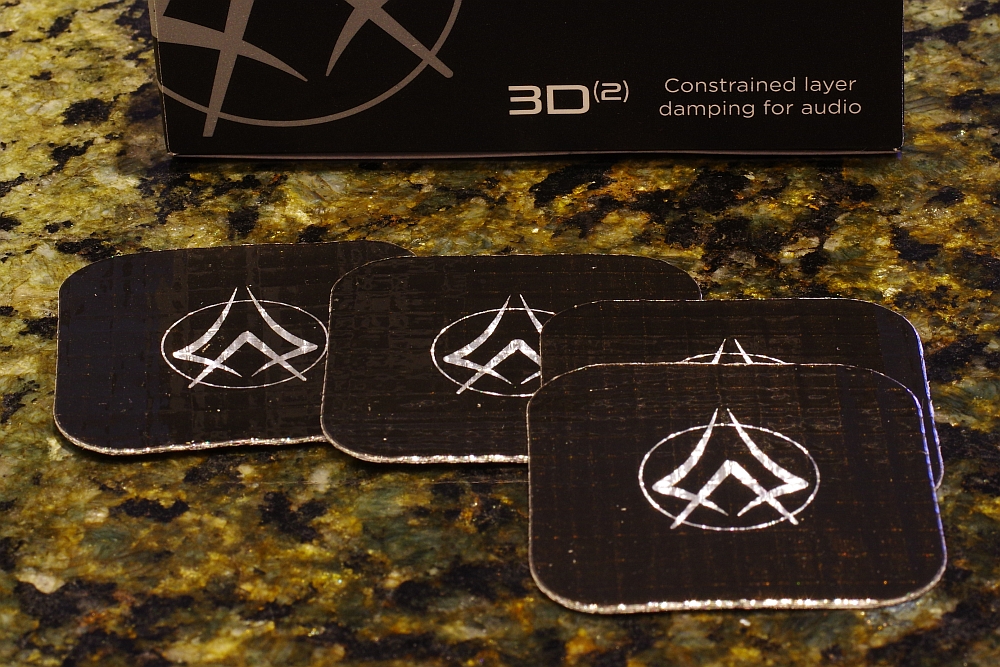 Les Davis, company founder and designer told SoundStage! Australia, "CLD is based on solid scientific research. It is proven to be extremely effective in reducing vibrations in all types of precision applications and the tech has been applied in varied channels such as the aviation and aerospace industries."
Aside from the inherent change in CLD mix, in order to differentiate the two generations, the new damping discs are now in a black colour as opposed to the previous silver. The new formula with its revised mix of harder and CLD materials is said to outperform the previous version and allows for optimal isolation via a single disc (the previous generation of dampers were widely thought to perform somewhat better when used in double stacks rather than in singles).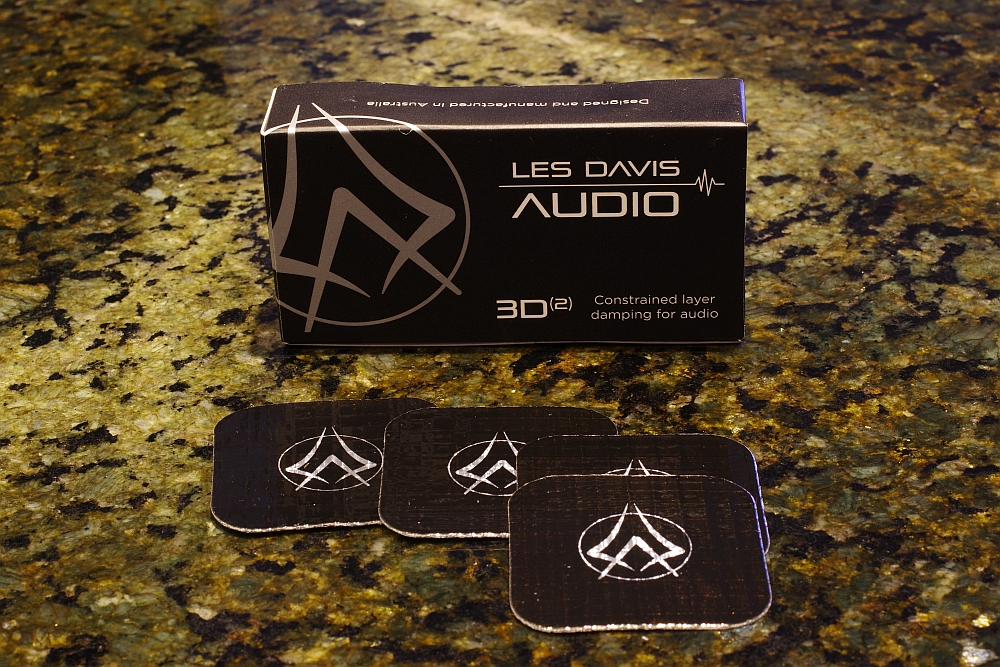 Through its dealers and while stocks last, Les Davis Audio is offering a complimentary box of the first-generation 3D² Viscoelastic Damping Discs with the purchase of the Les Davis Audio Record mat. The Record mat has received wide acclaim for its positive influence on vinyl playback while further improvements are also claimed by simultaneously using the damping discs under the turntable's feet.
Les Davis Audio 3D² Viscoelastic Damping Discs are available around the country via an established dealer network. The complimentary first-gen Damping Discs with purchased Record mat offer is available while stock lasts.
Les Davis Audio
+61 423 091 188
www.lesdavisaudio.com.au
Price: AU$129/pack (eight units in pack