Following on from our story on Michael Di Meglio's parting with Advance Audio Australia, the official announcement has now come through of his appointment as General Manager at major Australian distributor BusiSoft AV.
Di Meglio will be bringing his over 30 years of industry experience to BusiSoft AV with the aim to expand the company's reach across the wholesale and retail spaces both in Australia and New Zealand. BusiSoft AV has had substantial 2017 growth in the local market and has steadily expanded both its brand portfolio and the company's retail division.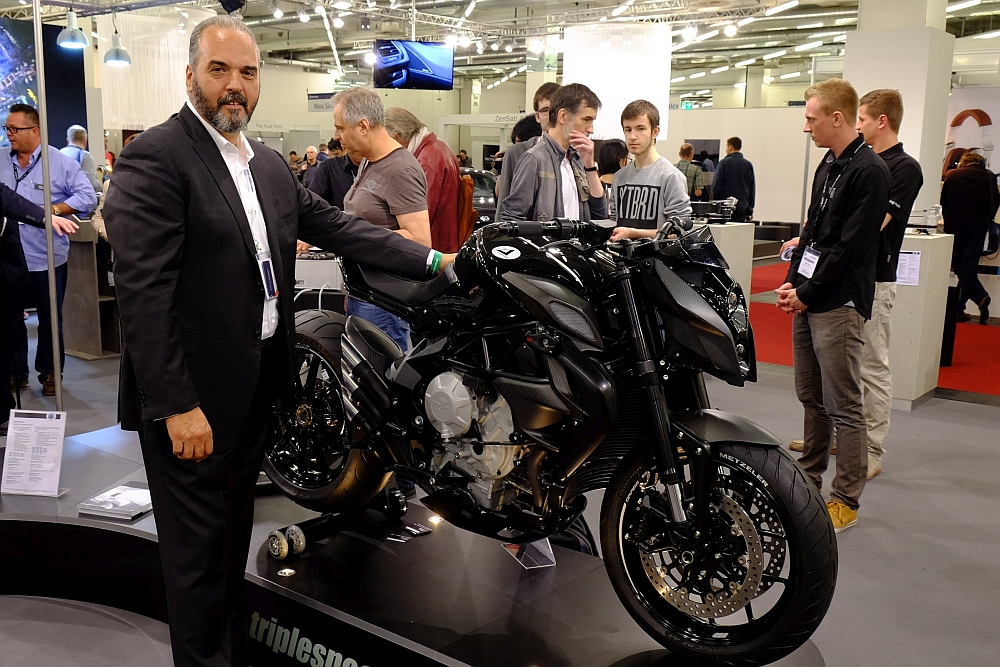 Michael Di Meglio with new BusiSoft AV company vehicle.
BusiSoft AV's proprietor George Poutakidis told SoundStage! Australia, "We are thrilled to welcome Michael to our growing team, who brings a wealth of knowledge in the home audio market. He will lead our already passionate and focussed audio distribution team and manage the further growth of the BusiSoft AV group in Australia and New Zealand. Michael has an outstanding reputation across the close-knit Australian and New Zealand audio industry and we are confident his connections and expertise will help BusiSoft AV and all our audio brands achieve continued success in 2018 and beyond."
BusiSoft AV's strong brand cache has recently been augmented by the company acquiring the prestigious Focal brand of personal audio which is also represented across BusiSoft AV's Australia-wide retail arm branded "Addicted to Audio". In another coup in 2017, BusiSoft AV was awarded Dynaudio's Distributor of the Year 2017.
BusiSoft AV also distributes a wide selection of high-end audio brands such as Astell & Kern, Bryston, Cardas, Dynaudio, Grado, Simaudio and much more.
SoundStage! Australia wishes Michael all the best in his new appointment.
BusiSoft AV
+61 3 9810 2900
www.busisoft.com.au