A new M6 series upmarket, yet well-priced, Digital-to-Analogue Converter has been announced by the UK's high-end audio electronics specialist Musical Fidelity.
The new M6S DAC features the company's renowned build quality, generous features count and high cachet value. On-board capabilities are extensive and the M6S features multiple connection options including three S/PDIF coaxial inputs via RCA, three TOSLINK optical inputs and a USB input. All the digital inputs asynchronously upsample to 32-bit/768kHz while being compatible with high-resolution recordings of up to DSD128. Outputs are via single-ended RCA and balanced XLR and work on either a fixed or variable output level, the latter being an option for direct to power amplifier connectivity. Also available is a 6.5mm headphone jack conveniently positioned on the high quality aluminium front fascia.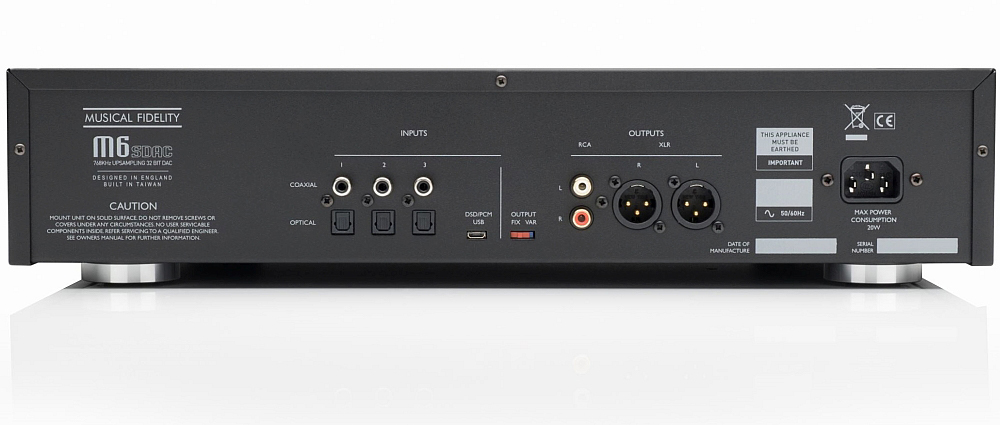 The M6S's ultra-low jitter circuitry is aided via the four stereo on-board ESS Sabre Pro ES9028PRO Hyperstream II 32 bit DAC chips which have been configured in a fully differential (balanced) dual mono topology which is complemented by highly-tuned over-sampling 32-bit sample rate converter circuit. The M6S' channel separation is a healthy 105dB while its Dynamic Range is 119dB. The unit's output impedance is an amplifier-friendly 47 ohms.
A representative from Australian distributor Audio Marketing told SoundStage! Australia, "Musical Fidelity have designed the M6s DAC to deliver superlative technical performance and exceptional load-driving characteristics that offer stellar transparency, hypnotic emotionalism, and an integrated picture of any musical event you play through it."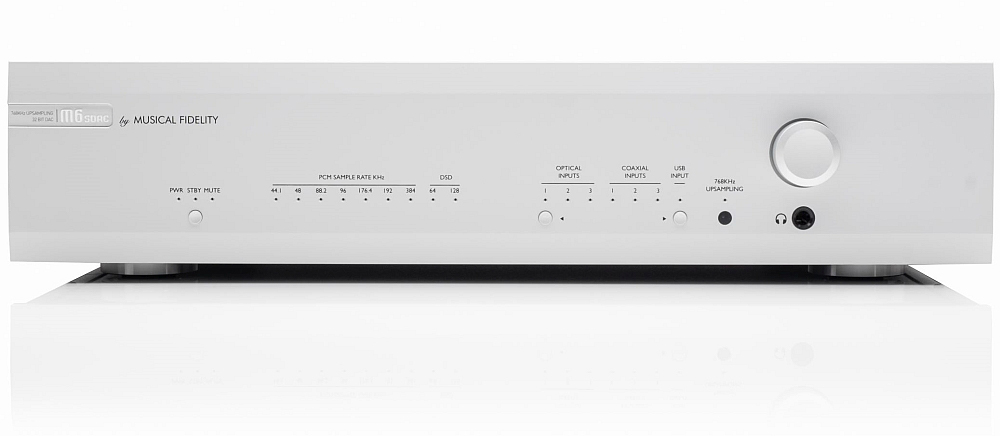 Audio Marketing's recommended retail price recalibration of Musical Fidelity's products in the local market late in 2017 (see our story here) has made the company's offerings generously more affordable. The M6S is priced very competitively at AU$2699. Musical Fidelity products carry a 24 month warranty in Australia.
Australian Distributor: Audio Marketing
+61 2 9882 3877
www.audiomarketing.com.au