DS Audio has just upgraded its highly-acclaimed DS-W1 cartridge to the new DS-W2 which now features a number of design improvements said to make for better information retrieval and all-round performance enhancements. The DS-W2 is claimed to be a comprehensive improvement over the DS-W1 – now to be phased out – which was heralded as the 'world's best cartridge' by two German audio publications – Stereo and Audio magazines.
The DS-W2 is an 'optical generator' cartridge with a number of trickle down technologies first implemented on the company's flagship Master1 cartridge – "Emulating the Master" as DS Audio states. In the DS-W2 the optical 'screen' has been placed in close proximity to the stylus, a strategy that is said to provide better photo-electrical efficiency, or conversion, and a higher level of information accuracy pulled from the vinyl's grooves. Further groove-tracking improvements are via the DS-W2's boron cantilever and re-engineered 'Micro-Ridge' stylus which is claimed to be an improvement over the DS-W1's Shibata stylus, itself a highly-regarded stylus design. DS Audio has included an aesthetic feature in the handcrafted 'Natural Rose Quartz' LED indicator.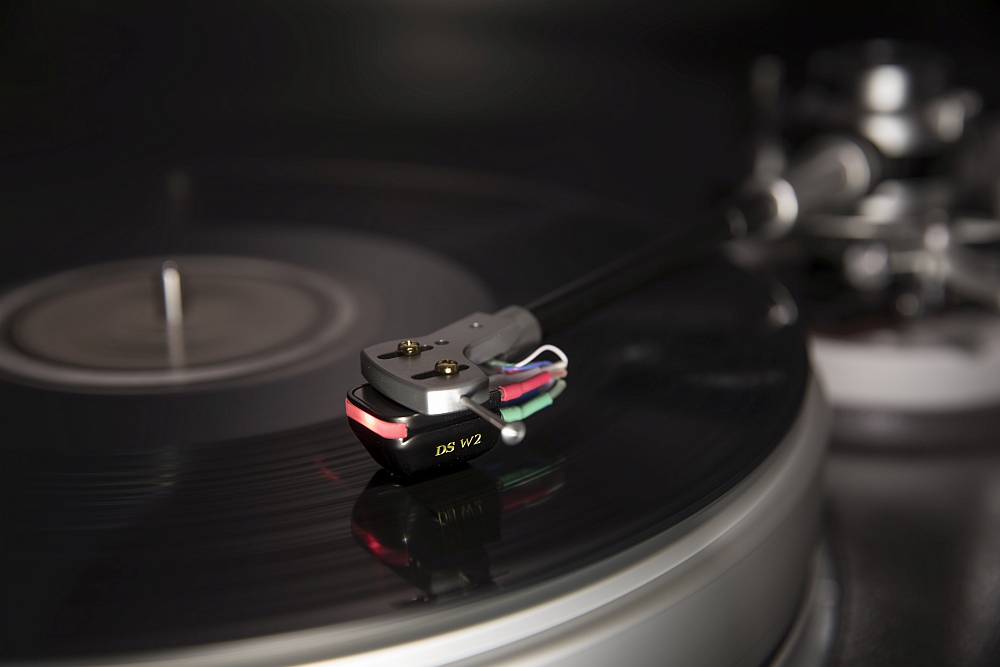 The DS-W2's specifications as provided are channel separation of 25dB or more (at 1kHz), output signal level of 500mV or higher, with a required needle pressure of between 1.6g and 1.8g while the cartridge with its aluminium body weighs in at 8.1g.
The DS-W2 comes packaged with an ultra-engineered outboard equalisation component, termed the 'Equalizer'. The Equalizer has been designed with a huge capacitor bank, the equal of many amplifiers, and features 12 capacitors, each rated at 56,000 micro-farads. That's approximately 700,000 micro-farads of capacitance (yes, you read it right), all connected via a pure copper bus bar of 1.5mm thickness which provides efficient power transfer and shielding from the large on-board transformer. The Equalizer features RCA unbalanced input and both RCA unbalanced and XLR balanced outputs. Its output impedance is quoted as 120 ohms and the unit weighs in at 12kg.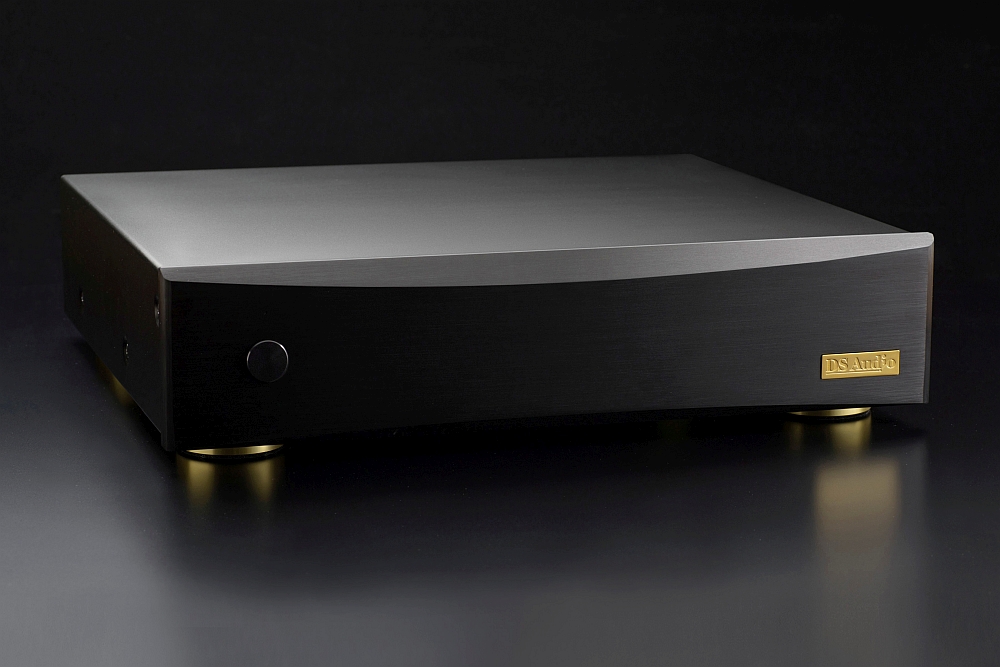 The DS Audio DS-W2 and its Equalizer mate are handcrafted in Japan with the highest levels of attention to detail and circuit board and component quality.
Australian Distributor: Absolute Hi End
+61 488 777 999
www.absolutehiend.com
Price: AU$15,990 including Equalizer