Sennheiser Australia had a multiple headphone display (including a showing of the new HDV 820 digital headphone amplifier) while also holding private sessions showcasing the masterpiece flagship HE 1 system.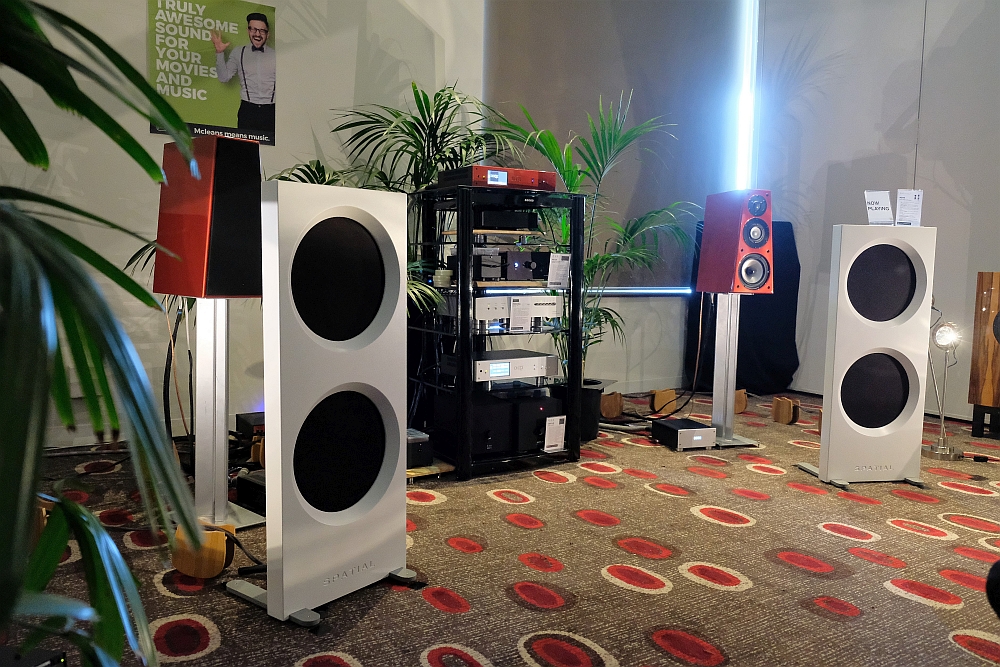 Bill McLean and Aussie DSP specialist DEQX showed together and achieved good sound from both Spatial Hologram open baffle speakers and DEQX's own Legend Acoustics-designed prototype speakers. While DEQX showed the top-of-the-range HDP-5 processor, McLean featured Aqua Hi-Fi digital and Linear Tube Audio amplification.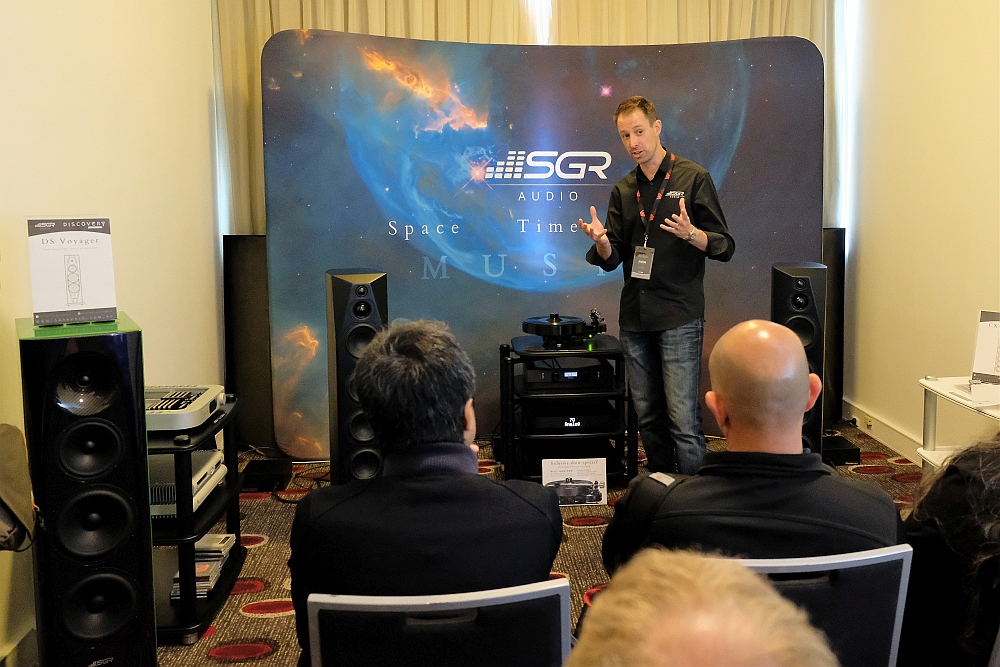 Turntable specialist Aaron Reynolds presented a Brinkmann analogue rig via Brinkmann electronics running the new SGR Audio CX4F Mk. II active speakers. SGR Audio announced the new Signature Series Model 3 racking system and Signature Model 5 racking system featuring new Constrained Layer Damping construction. These superb racking systems were used in a number of exhibits.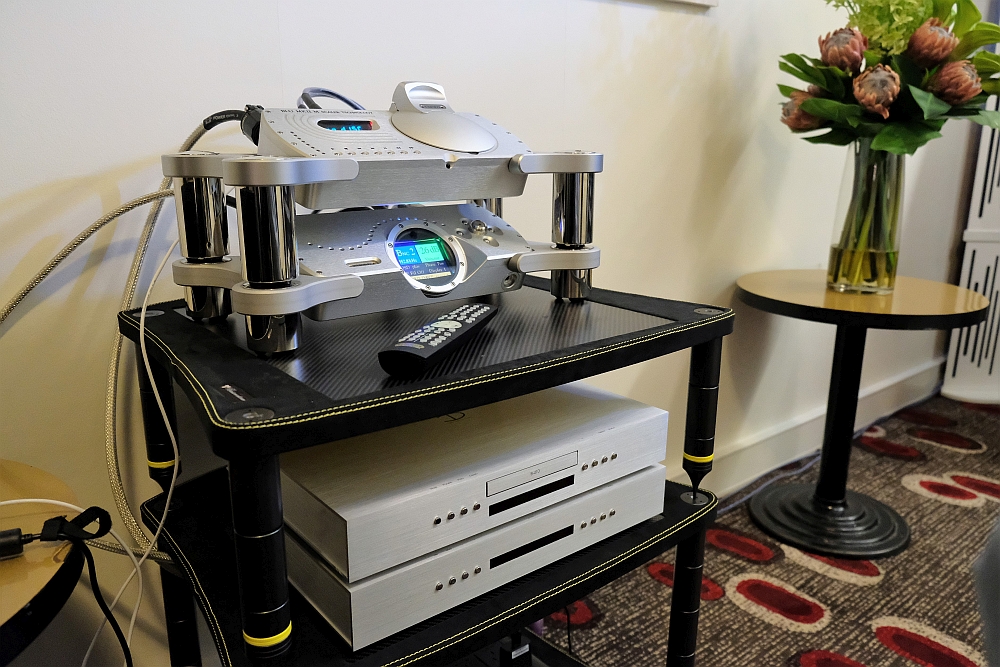 Next door, the stunning Chord Electronics Blu Mk. II and DAVE digital rig ran SGR Audio's new Discovery DS3 2.5-way floorstander. Karan Acoustics and Densen electronics were also on display.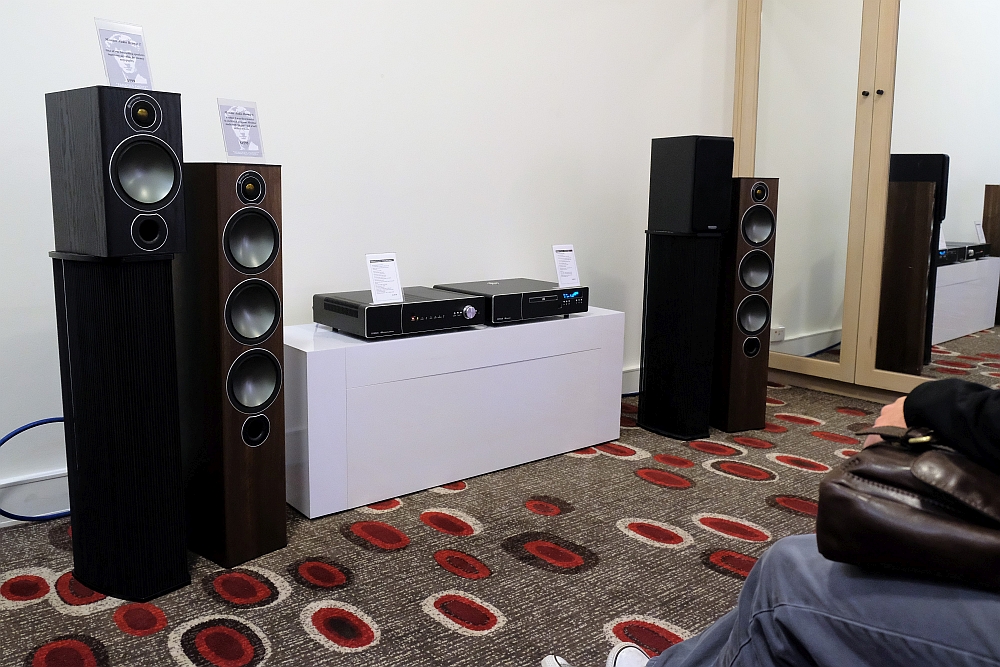 M&G Hoskins showed Monitor Audio's – the brand's long-time distributor – high value Bronze series speakers with relatively new Roksan K3 electronics.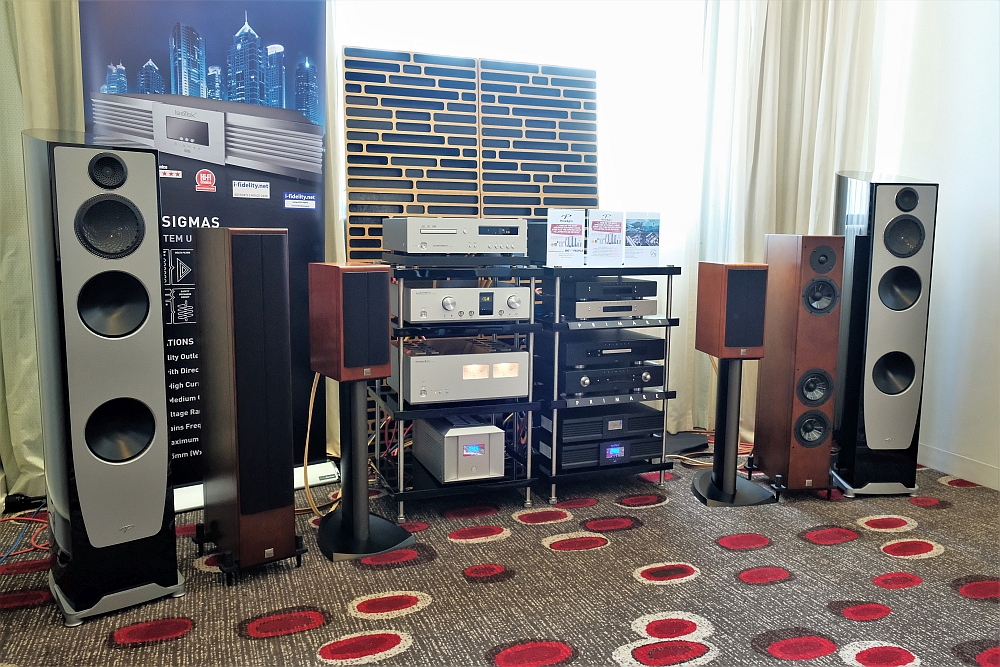 Audio Active featured Luxman, Primare and Isotek electronics powering a choice of standmount and small floorstanding Vienna Acoustics speakers or the rather larger and highly-acclaimed Paradigm beryllium-coned Persona 7F.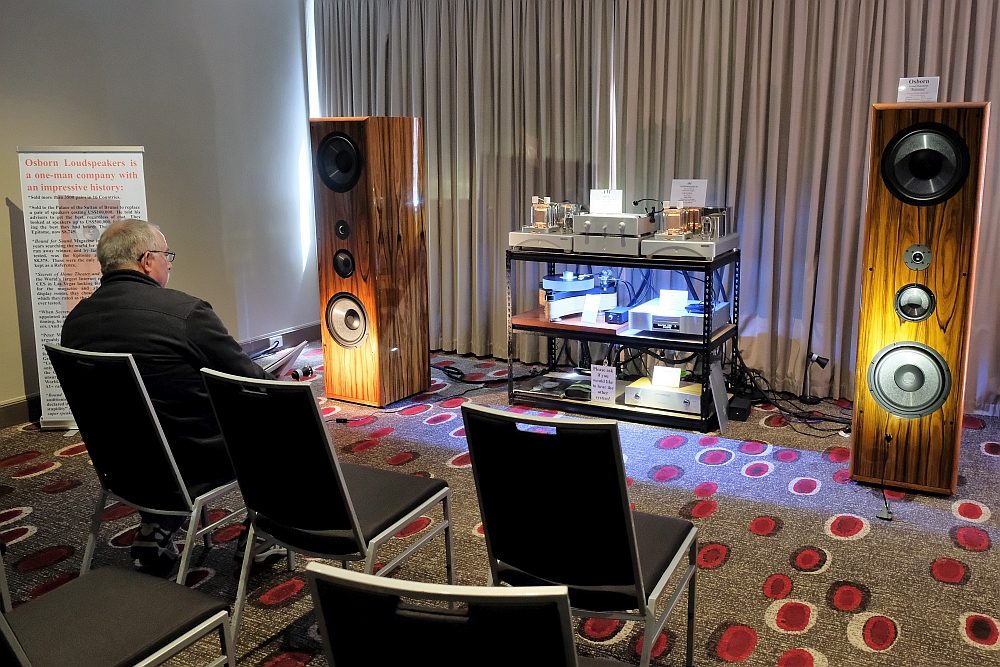 Osborne Loudspeakers' massive Grand Monument Reference (near AU$23,000) in a gorgeous semi-gloss finish were being driven via Audio Aero digital, Consonance analogue, AM Audio RT-2 Silver Wiring Version preamplifier (AU$7,650) and AM Audio 833M Ultimate Silver Version monoblock amplifiers (AU$14,850). A big and expansive sound with oodles of detail.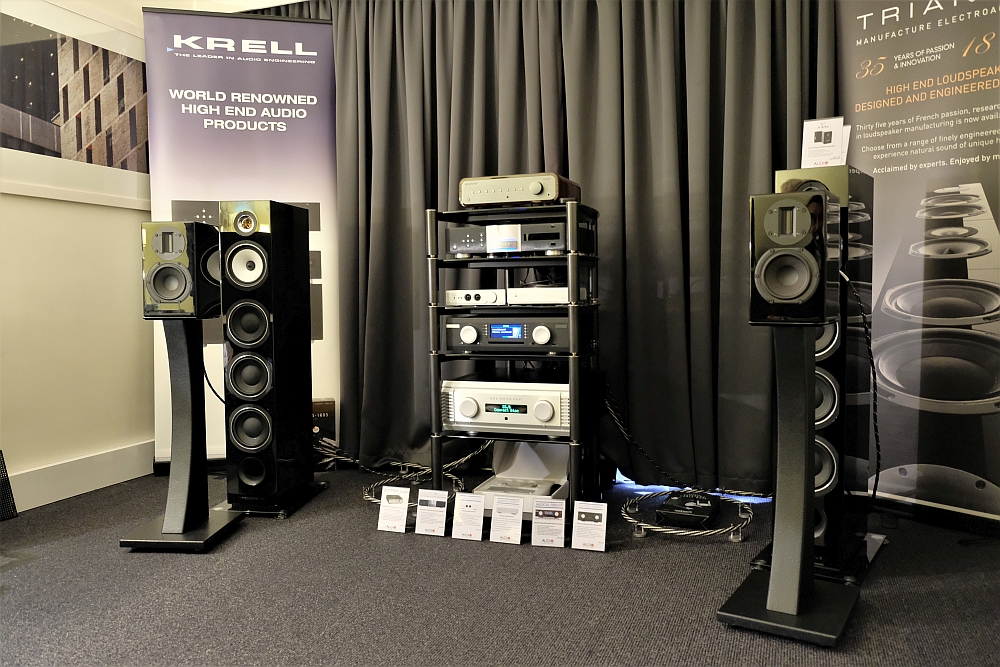 Audio Marketing has been representing a consistent number of brands for many years. Highlighted by the superb Nu Vista 600 integrated amplifier, the company exhibited a great mix of electronics from Stax, Krell and Peachtree Audio. Speakers were Axis Loudspeakers' VoiceBox S, sounding superb and room-filling, and the impressive floorstanding Triangle Esprit Australe EZ speakers. Inakustik cables tied the whole shebang. A marked contribution was no doubt made by Les Davis Audio's wonderful Constrained Layer Damping discs while a convincing demo was given of the new under-record mat.
Stay Tuned for Part Three...
...Edgar Kramer
Editor-in-Chief
This email address is being protected from spambots. You need JavaScript enabled to view it.