Not the beautiful gardens in Paris of old, nor a picture-perfect township just south of Rome. No, Tivoli Hi-Fi is more like the famous Copenhagen fun park, a joyful namesake and audio Mecca not just for Melbournians but for audiophiles and music lovers from all around Australia.
Bon Son
Indeed, in 2023 the iconic Melbourne store is due to celebrate its 50th anniversary (yes, you've read that correctly) since the seedling budded in Swiss expat and Tivoli Hi-Fi founder Philippe Luder's very active and courageous imagination. Yes, as much as audio stores are presented with distinctive hurdles reflecting the current very interesting times, back in 1973 Luder's daring and sharp business skills made light of different, yet perhaps equally challenging difficulties. The world sure presented a different landscape – both figuratively and literally – in the latter part of the 20th century, when life seemed less frenzied, relatively… simpler.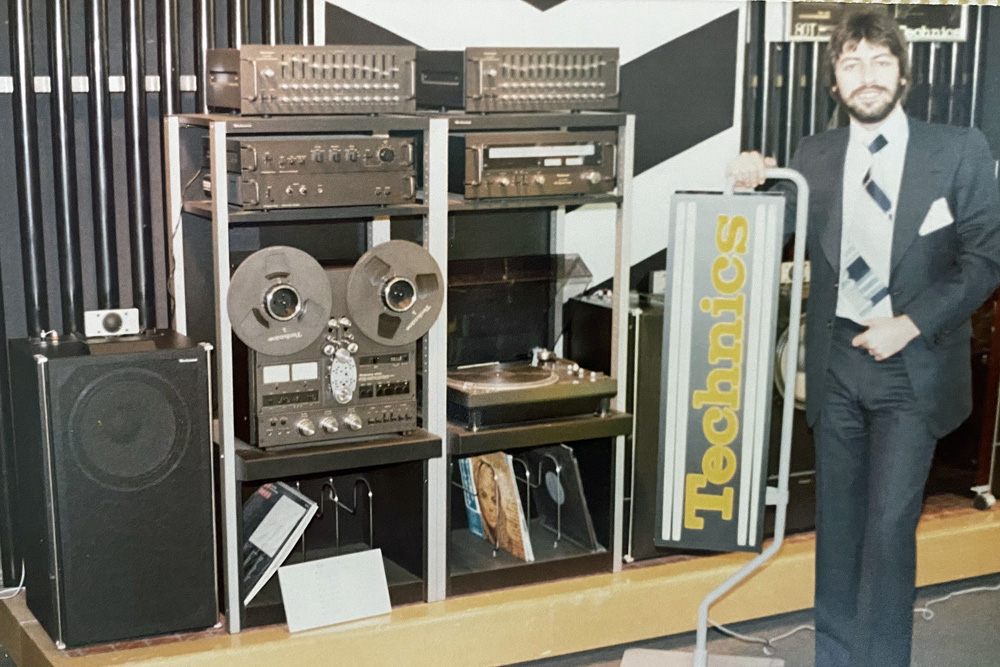 A very 1970s Philippe Luder was among the very first Technics dealers in Australia
Back to December 2022 at the two-storey Hawthorn East store. As I enter the foyer, I'm greeted by Sales Manager James Tranchina. He's been a key element of Tivoli Hi-Fi's success for a number of years and has built an enviable reputation as a super-knowledgeable audio specialist with an unwavering dedication to customer service. I also chat to Burak Sunter Head of Home Cinema & AV Technology, reminiscing on his and my old Pro Audio/AV industry days. I also meet Hi-Fi & AV Consultant & Technical Support Consultant Thomas Aperia.
James Tranchina leads me to an important first port-of-call where I'm introduced to steampunk Breville. That's the coffee machine. Thomas Aperia makes a killer cup. Barista style. First box ticked.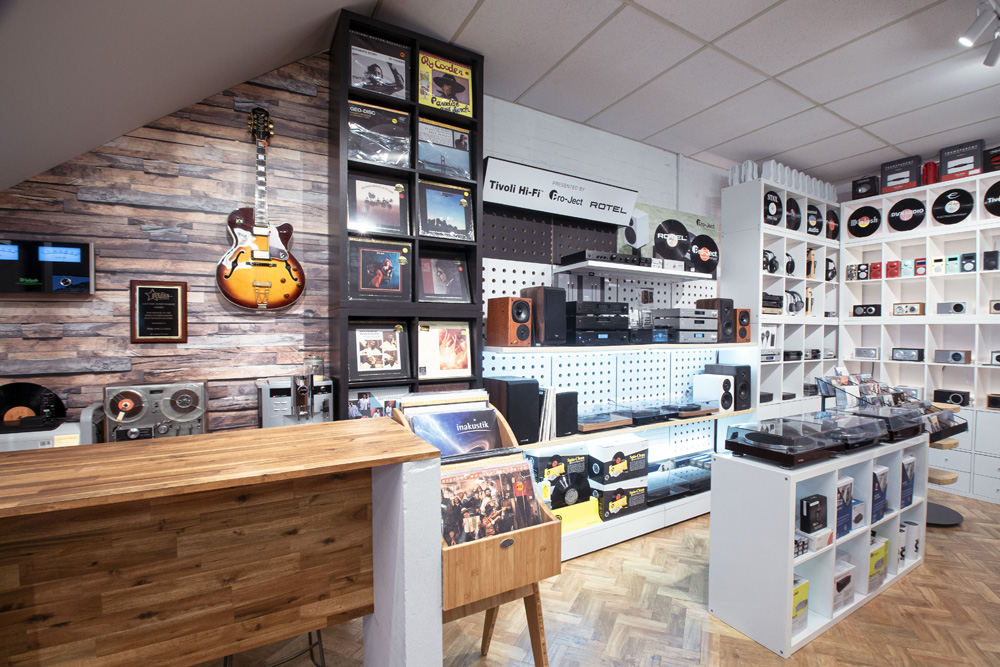 While quick-touring the entrance foyer and the immediately adjacent space, where I'd estimate to be just about the full line-up of Loewe and B&O prestige products are showcased, I'm met by store owners Philippe Luder and his vivacious wife Erica. The couple are the heart, engine and rudder of the good ship Tivoli Hi-Fi. Together and in cahoots with expertly-selected staff, the dynamic duo have evidently guided the enterprise to what is a supremely powerful position within the context of the Australian audio market.
The enterprise has developed to encompass all aspects of audio and caters to a full cross-section of clientele from the budding enthusiast to the fully-fledged audiophile. Of course, that means carrying a wide variety of brands from entry level to the upper echelons of the high-end. Services include expert home cinema and multi-room installation. As an added option in the comprehensive store resources menu, Tivoli Hi-Fi also offers a repair service.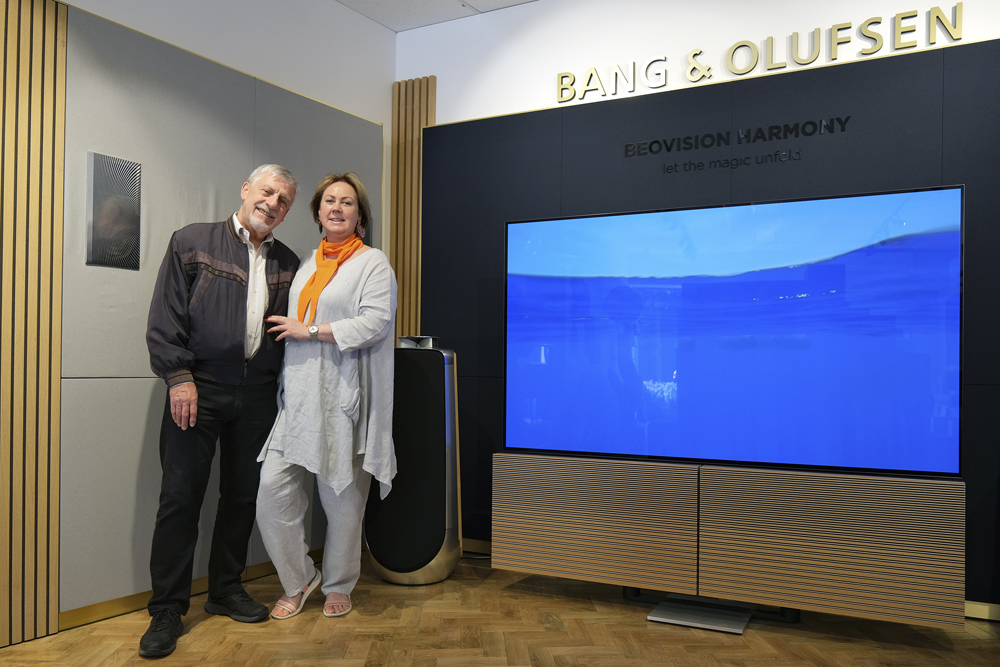 Founder Philippe Luder with his wife, Operations Manager Erica Luder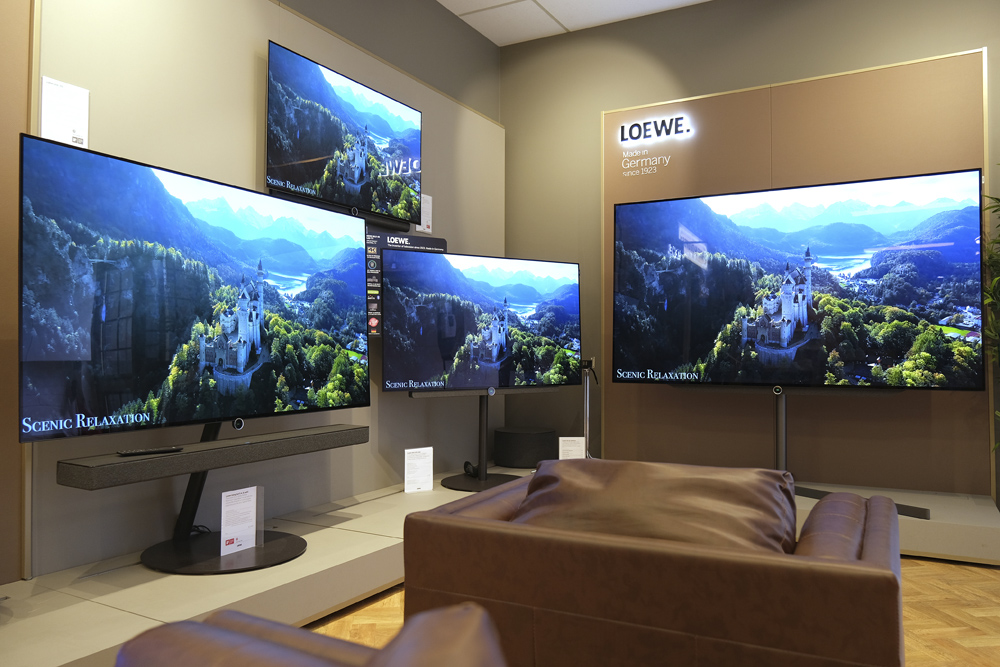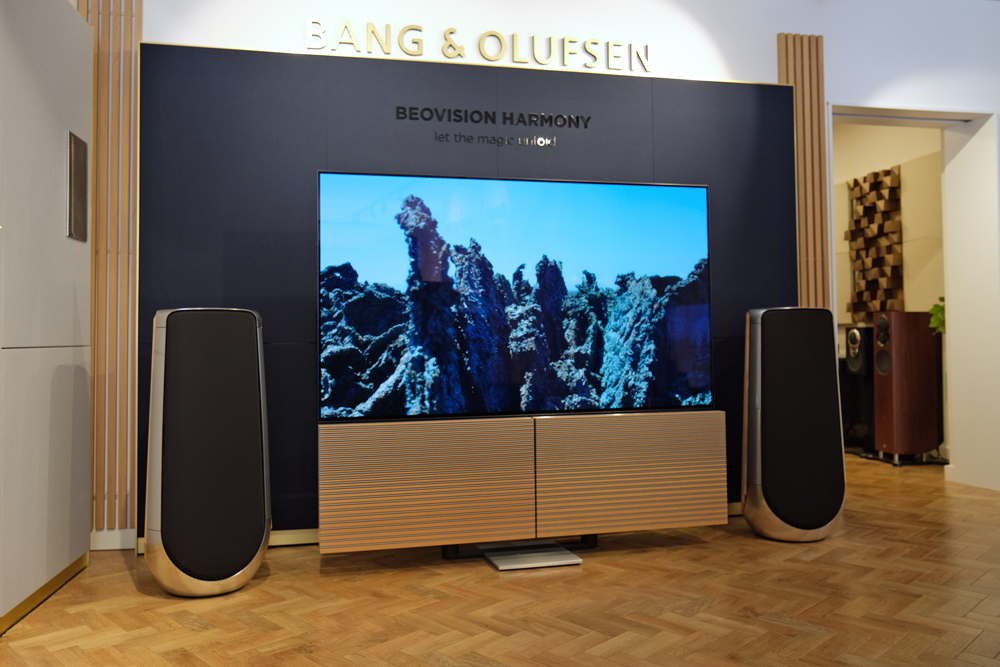 I'm impressed by the sheer levels of displayed stock from many, many leading brands. There are dedicated spaces, both upstairs and downstairs, to showcase big, iconic brands. I'm talking Bowers & Wilkins, Linn, McIntosh Laboratory, Pro-Ject, PS Audio, Spendor, Wilson Audio and many more. Eye-catching as I tour the venue is a plethora of the rather beautiful Chario loudspeakers and the iconic Norwegian electronics specialist Electrocompaniet, both aesthetic examples of truly excellent industrial design.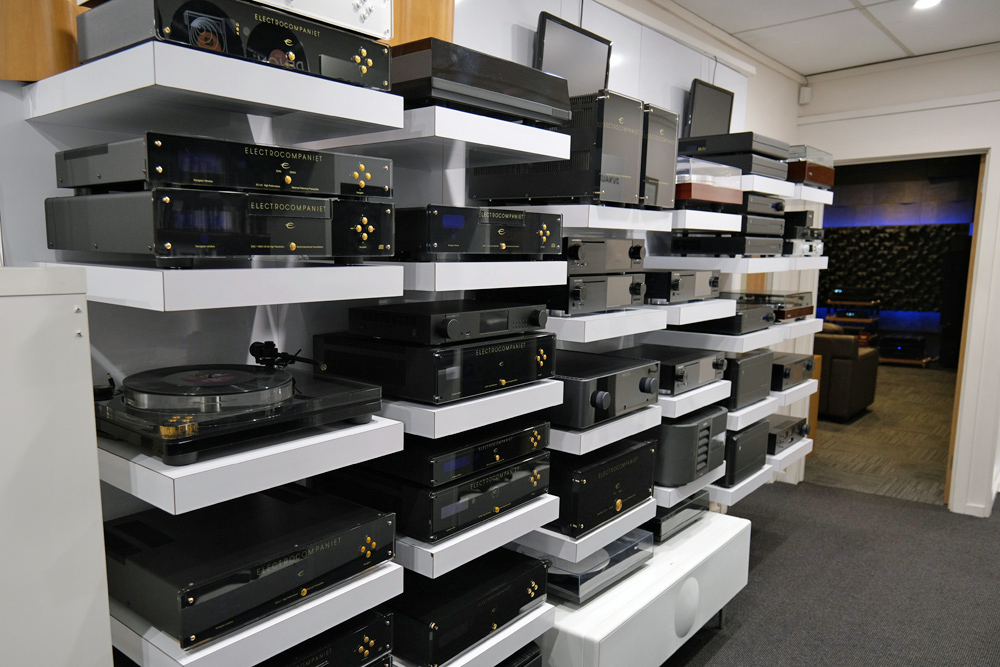 The nicely-dimensioned main high-end room is fully acoustically treated and, at the time of my visit, featured a flexible configuration grouping of dCS and Auralic sources followed by Electrocompaniet preamplifier and monoblock amplifiers tied via Transparent Cable to Wilson Audio Sasha DAW flanked by a last-generation Dynaudio Confidence floorstander. All racked and supported via HRS and Atacama. Regarding the aforementioned acoustic treatment, Tivoli Hi-Fi has applied liberal amounts of mixed diffusion and absorption resulting in a pleasingly neutral room acoustic signature.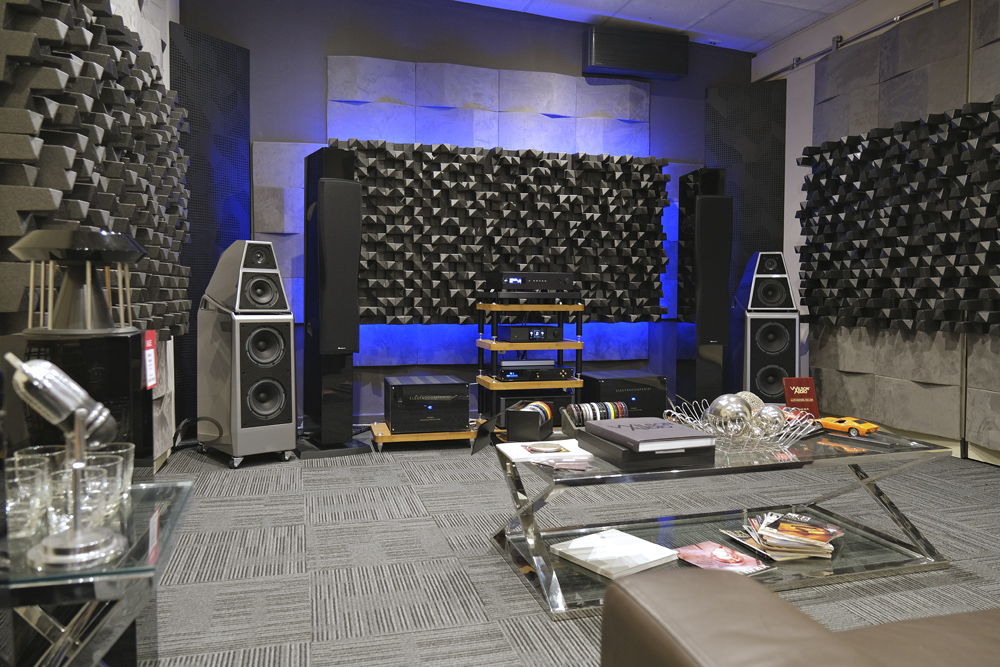 There are smaller rooms spread across the entire two floors of the store. Many sport single system setups while the remainder feature a variety of equipment which can be reconfigured in various combinations in order to provide variety and customer auditioning options. A large, open studio-come-bar-come-café serves as both a casual lounging area showcases a selection of McIntosh Labs and Chario loudspeakers while also providing a comfortable environment where customers and staff can chat. A projection system can be engaged to add images to the area's auditory experience.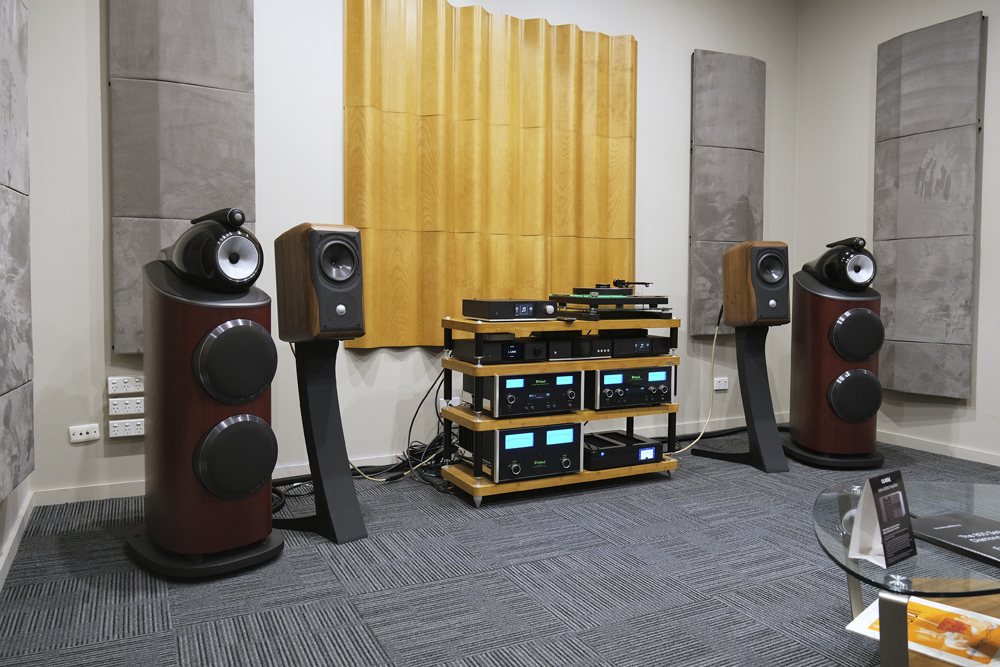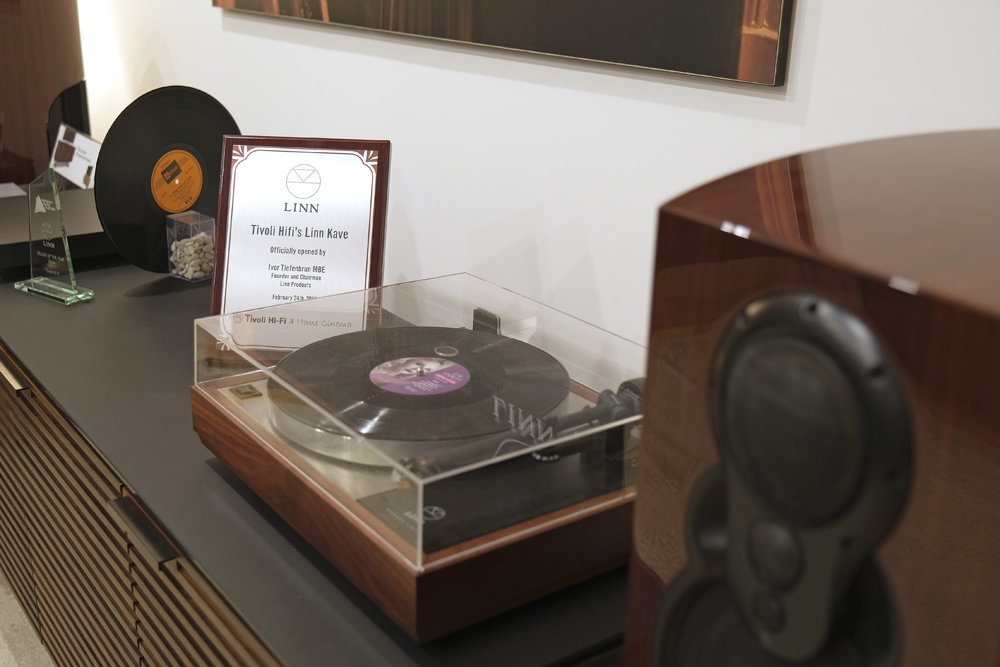 While on the topic of projection, a highly-evolved dedicated theatre room sports a high-end projection system with options for sampling the visual delights of various Sony and Epson projectors. The visual aspect is supported via a state-of-the-art multi-channel audio via Elementi Audio active loudspeakers with DSP control. At the time of my visit, the system was mid-way further up the evolution chain via a substantial upgrade so was unable to sample its delights this time. There will be future opportunities on that front, that's for certain…
The wonders continue. There are two dedicated Bowers & Wilkins display areas holding just about the company's entire, rather ginormous, product line-up. Here and there, there are small corner nooks showcasing second-hand and vintage jewels, sparkling with nostalgic appeal. It's an exciting voyage of discovery filled with pleasant surprises.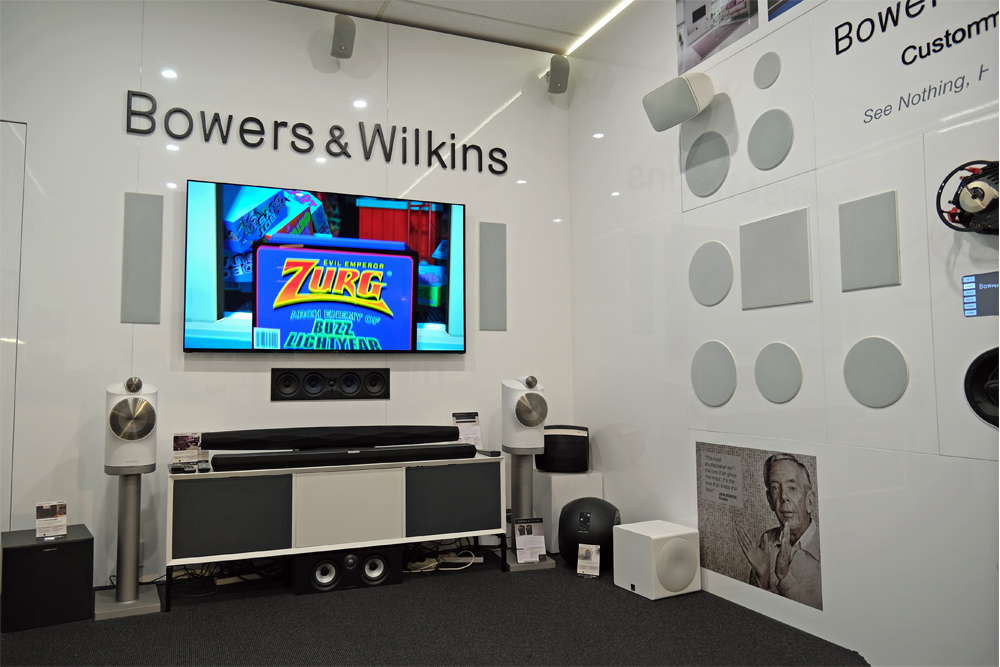 We Must Build Dikes of Courage to Hold Back the Flood of Fear – Martin Luther King
The spirit of King's statement could be analogous to the circumstances at Tivoli Hi-Fi as a result of a torrential weather phenomenon in Melbourne on November 6, 2018 (on the same day as the globally famous Melbourne Cup horse race, as Luder recalls). Tivoli Hi-Fi endured extensive water damage which led to the store closure. It took Luder, and his supporting staff, considerable fortitude, determination and some hard yakka to rebuild.
Yes, opportunity arises from adversity and disruption. Luder grabbed the bull by the horns. The misfortune led to a thorough reinvention of the store and to a rethink and reconciliation of its strengths.
So, in light of all the changes, the rebirth incident and other operational adjustments, I thought I would approach Philippe in order to get further insights into Tivoli Hi-Fi's machinations. I asked how the event changed/improved the running of the store.
The flooding affected about 80% of both store sides. As most demonstration rooms were rendered unusable, we decided to upgrade and renovate where necessary all our facilities and rooms thereby augmenting the customer experience to a new level. The running of the operation has not changed other than perhaps made some aspects of it easier due to the greater and more focused layout.
Tivoli Hi-Fi is nearing its 50-year anniversary. In your experience, aside from the obvious influence the internet has had, in what ways has hi-fi retail changed since then?
The internet has brought about some extra convenience to the shopping experience but also added some frustration and stress to it all. The major changes in retail have been adapting to technological progress, manufacturing processes and methods which have improved products and diversity of sources in an exponential way.
At Tivoli Hi-Fi our mission, ethos and objectives have not changed. We have constantly adapted and upgraded our demonstration facilities to provide our customers with the best possible ways to make the right choices and to leave with an unforgettable experience. Tivoli Hi-Fi's professional sales team has the experience and knowledge to match the right components to meet the various price points to create the sound closest to the Master or to the live performance, and this can only be truly achieved with both experience, knowledge, and the best brands.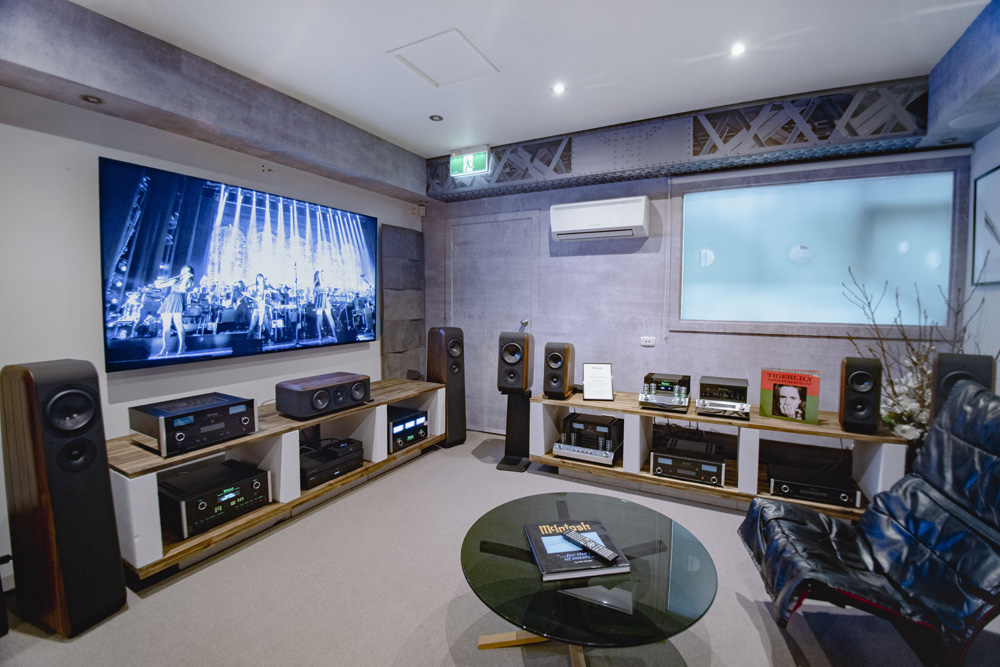 How have you tackled both the trials of COVID-19 (Melbourne was the world's most locked-down city and endured strict restrictions) and the burdens of the ongoing supply chain issues?
Regarding COVID-19, this pandemic immediately followed our store flooding and its recovery. Retailing was further aggravated and made very difficult as the store was closed for some 265 days over that period. I guess the internet proved indispensable as our online sales increased significantly over the last three years. I am happy to say that our instore demonstrations have returned and supply issues have also mostly disappeared.
The store has a good mix of stereo kit from entry level to high-end audio. You've also taken on, in a big way, both Loewe and Bang & Olufsen video and audio. There's also a high-end projection system in the dedicated theatre room. How are stereo and AV balanced in terms of business at Tivoli Hi-Fi?
In terms of product and brand mix, after some 50 years of practical and hands-on experience, we can honestly say that our selections reflect our experience and objective to bring the very best possible sound and image to our customers' home for any given budget. Be it projectors such as Sony, JVC, or Epson, or in Televisions Bang & Olufsen, or Loewe, we are very confident in offering these brands for performance, reliability and after-sales service to our customers, as they represent the pinnacle in technology, performance and value. In terms of balancing stereo and AV, we approach both areas with the same seriousness and respect and have specialised experts with decades of experience in their specific field, to assist our customers to navigate through their individual requirements for the best possible outcomes.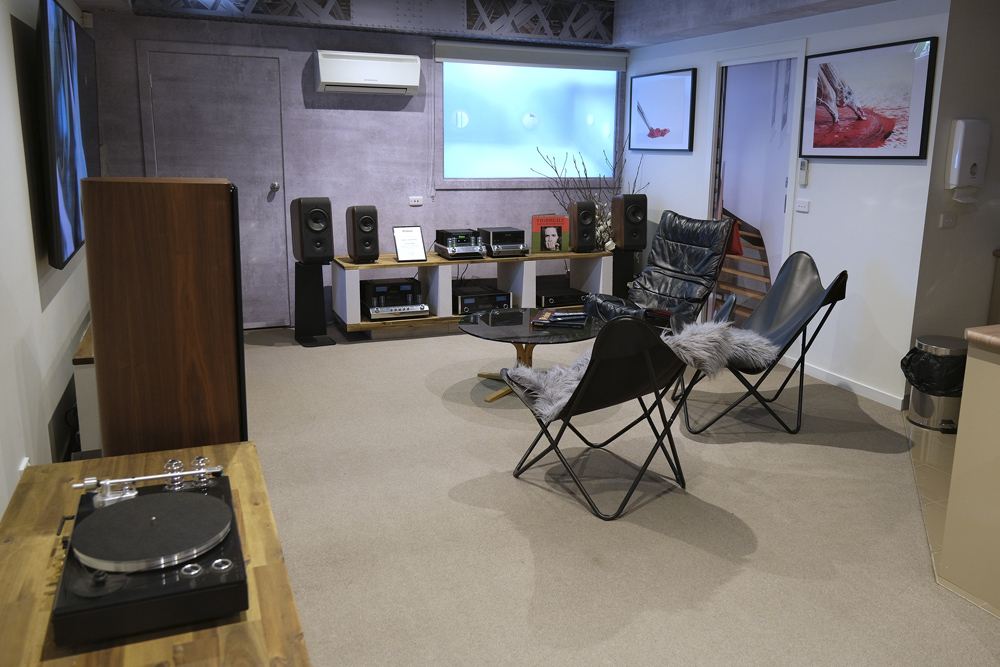 Where are you hoping the industry progresses to in the coming years and how will Tivoli Hi-Fi change and adapt?
In terms of Industry progression, nothing will stop progress, however, when it comes to music reproduction and image quality, listening, hearing, and seeing will continue to be the only valid way to experience and select products and brands, so we will continue to adapt and improve our demonstration facilities to meet the audio and video evolution.
To get alternate hands-on perspective, I also spoke to James Tranchina. I started off by asking if having such a beautifully appointed bricks-and-mortar store tied to an excellent shopping experience encourages customer visits and how that's juxtaposed with an online purchasing model.
High-end products, what Tivoli Hi-Fi is renowned for, require in-store demonstration. Simply put, a bricks-and-mortar store still offers an experience for which an online store can never match. You therefore need to ensure your premises are looking immaculate both inside and out.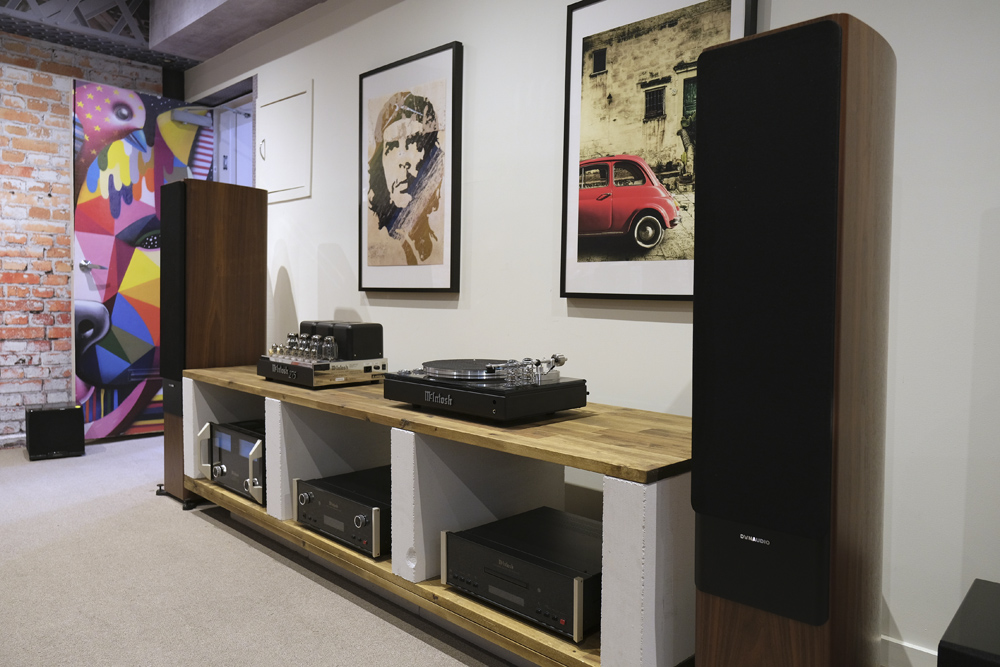 What entails a day at Tivoli Hi-Fi and what aspects of the day-to-day operations do you value the most?
What we at Tivoli value and focus on the most is maintaining our demonstration facilities in perfect order by going around each room daily and ensuring what items need charging are charged. Everything is plugged in and turned on. The atmosphere is set, by ensuring the lighting and cooling/temperature are right. Checking online customer enquiries and responding timely. There is so much to do daily but the best part is sitting with your customer, playing music, or a movie and imparting your knowledge and, at the end, feeling your customer gets it and that they now have the knowledge to make their final decision.
What are your aims in terms of the evolution of Tivoli Hi-Fi?
In terms of Tivoli Hi-fi evolution, as always, we need to be prepared to adapt as changing technologies in this industry is constant. We will continue providing the best customer shopping experience regardless of the budget, for now and in the future, for anyone who makes the time to visit us.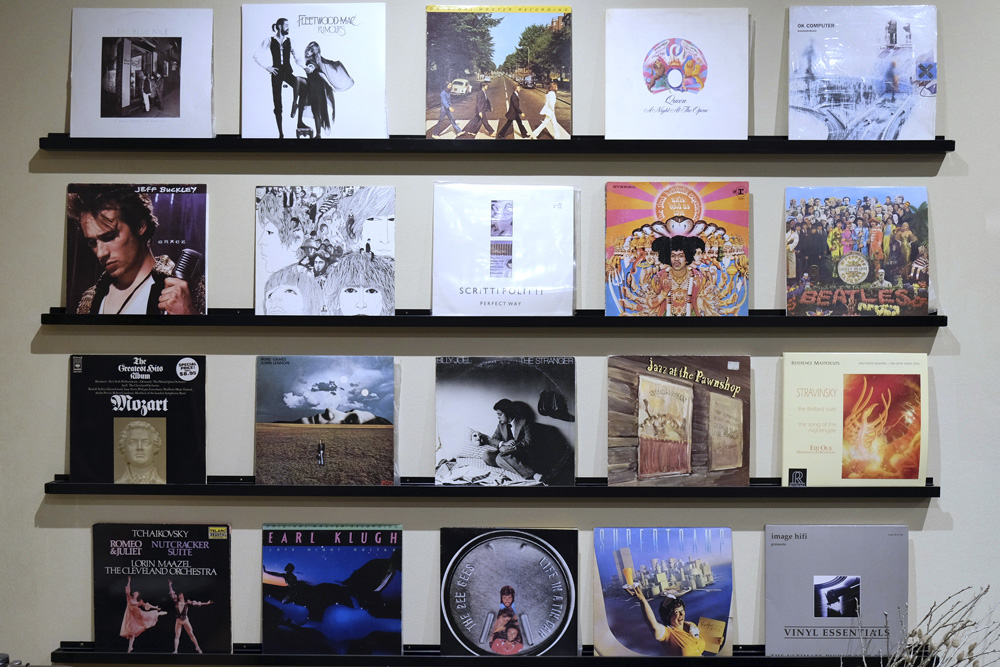 Conclusion
The finely-honed operation that is Tivoli Hi-Fi has all the essential ingredients for continuing its long path as a leading 'influencer' in the Australian audio space – in that word's most robustly pure meaning, not the devalued 'socials' version. It has an outstanding product selection spanning a wide cross section of price points. Literally, walk into the store and you'll be hard pressed not to satisfy your most demanding audio and visual requirements.
Given the security of its longevity, the intelligent mix of products, the renowned expertise and service experience of its staff, the abundance of comfortable, acoustically-sound auditioning studios and you'll get the reasons behind the five-decade life span. I can foresee many more decades to come.
Yes, Tivoli Hi-Fi is a fun park. Go on, drop in… and drop out…
… Edgar Kramer
This email address is being protected from spambots. You need JavaScript enabled to view it.
Tivoli Hi-Fi
155 - 157 Camberwell Road
Hawthorn East VIC 3123
Melbourne, Australia
+61 1800 848 654
www.tivolihifi.com.au