As consumers, there's little doubt that online shopping and the way we go about sourcing and receiving products (collection points, delivery services, pick-up lockers, etc.) has changed profoundly in the last few years. Those changes apply across most areas of retail. Hell, we can even buy a car online without stepping into a dealership nor even test driving it! However, one of the last bastions of change is the high-end audio industry. It's not so much that we, as audio enthusiasts, are resisting evolutionary adjustments but it's more the experience of actually hearing a product, the tactile sensation and examination of the finely finished surfaces and finer design details. At high-end specialist Hi End Audio all those experiences and sonic adventures are available at your beck and call.
High Hill
Because of the above factors, the audio dealer is a crucial interface step in the process of acquiring high-end hi-fi products. In the case of Hi End Audio, proprietor Rick Stepanov comes from a hard core enthusiast standpoint, where he himself highly valued a knowledgeable and helpful retailer. His experiences in the past would shape his business ethos while also confirming the importance of building solid long-term relationships.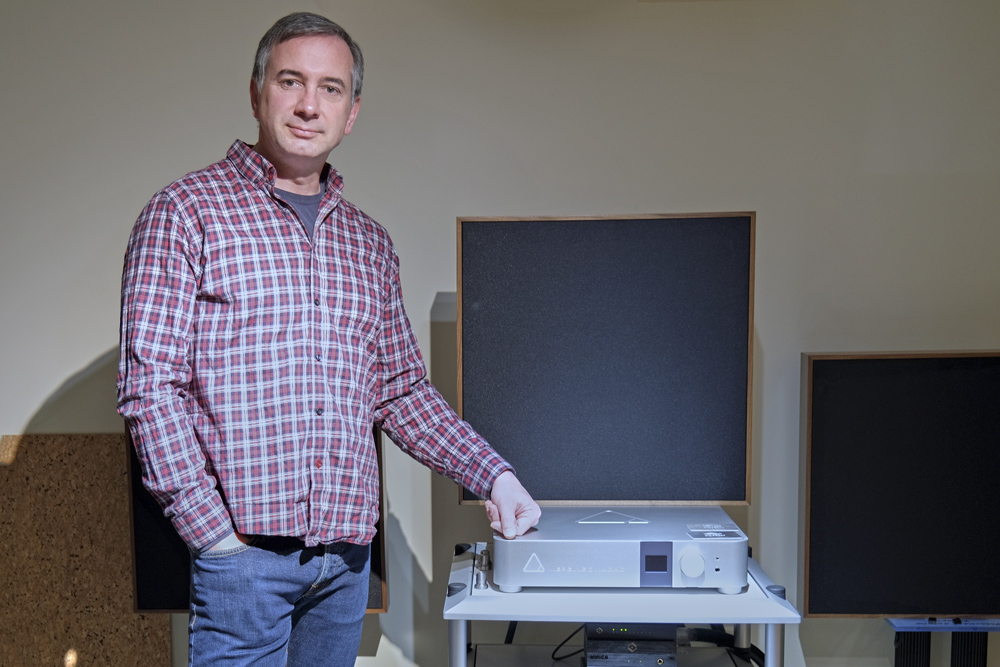 Hi End Audio is in the 'Hills' district where several major arterial roads and freeways allow reasonably expedient access from most areas of Sydney. Yes, Sydney bears the brunt of a massive geographical sprawl and a road network which, until relatively recently, was somewhat inadequate. Things have changed in the last few years and this has been of benefit to businesses – like Stepanov's – which more affordably operate from the suburbs.
Once you arrive at the large two-storey home, you'll find a large portion of the ground floor level is dedicated to the business. There's a large main auditioning room flanked by a smaller (about mid-sized in terms of average rooms) ancillary space. The former houses the flagship system (more on that below) while the latter caters to lower cost options (both change somewhat depending on stock movements, etc.).
It's a warm and comfortable environment which is conducive to extensive and enjoyable music sessions. And Stepanov is an accommodating host. His wealth of experience and thorough product knowledge serves to provide trustworthy advice resulting in positive outcomes for the most demanding audiophiles and music lovers.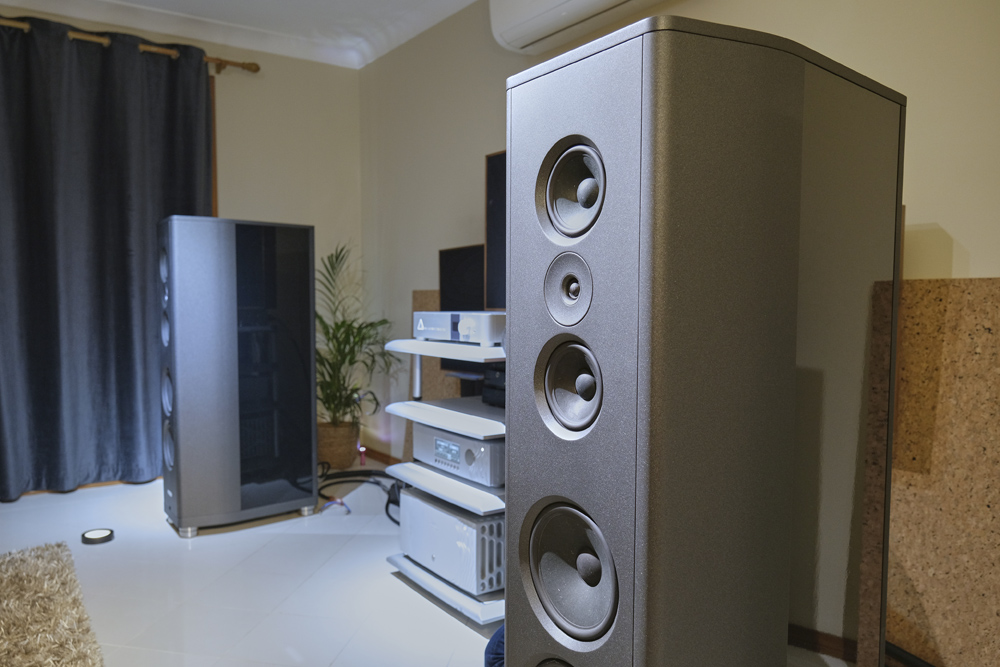 I spoke at length with Stepanov about a variety of audio-based and industry subjects and followed-up with an interview you can read below.
I started off by discussing with Stepanov the growing trend of smaller retailers concentrating on a tightly-focused product selection and where many operate on a by-appointment basis from non-commercial premises. What challenges and, conversely, what may be some of the benefits from operating via this dealer model?
Maybe it is not an ideal model. However, due to the current and past pandemic situation, having a dedicated premise for a relatively new business is risky. It is not uncommon not to have a retail shop here in Australia and also in the USA. The advantage is the listening rooms look and feel like someone's home. Customers see themselves setting up the system in a similar environment when they decide to purchase some high-end gear. Also, it is a one-on-one session. The high-end equipment is relatively expensive, like Ferrari and Bugatti, something you cannot find in your local corner shop, thus by appointment session is necessary.
What criteria do you use for the products you stock?
Products must be of high quality and in a broader perspective to match with the other brands. In other words, the synergy between all existing equipment must exist before I decide to get the new stock in.
You have recently obtained the distributor rights in Australia for VYDA Laboratories line of cable products. How do you balance between that brand and other cable brands you carry?
That's an interesting question. I had never heard about VYDA Labs cabling before the Munich High-End show this year. Magico has installed VYDA cables in their most expensive showroom with Magico M9 and Pilium electronics. That's when I started asking questions and the performance of the VYDA cables. If such a big brand like Magico decides to use this cable, that tells you something. I was convinced instantly and had no regrets whatsoever. Other cable brands in stock, like Siltech and Crystal Cable, are well known and there should be no doubt about the quality and performance with a wide range of electronics and transducers.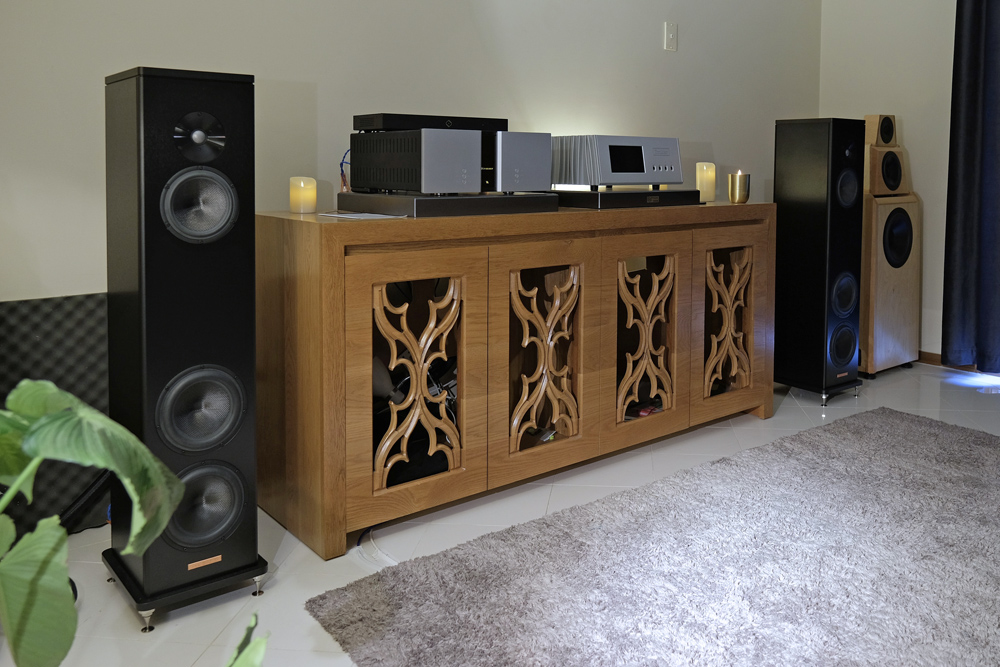 Do you think the high-end audio space has changed in the last five years or so? If so, how?
The digital domain is constantly evolving. I started streaming around 2007 and there weren't many digital devices available. Over the years, people have been sceptical about digital and where it is going. I completely understand, as I wasn't sure how often the connections (outputs/inputs), format, decoding etc., would change in the next year or two. And yet we are in 2022 and still unsure who is leading the market to make a standardisation for digital audio equipment. But digital is still evolving, and innovation is necessary. What is frustrating for many are the synonyms and acronyms for some of the latest badges labelled on digital devices. Everyone wants to dominate in this digital audio market and I see the fight for exclusive rights and who will dominate in music streaming, servers, codecs etc.
What entails a day at Hi End Audio?
Usually, it is a trial of audio equipment and combinations to hear what each component brings into the sound. People call for advice and ask about products' ranges and specifications. Those entering this high-end world want to hear my opinion on how a system or a device would improve their current setup. It is also a small logistical hub where I need to order and deliver the goods. It can be very challenging with oversized speakers or heavy power amps.
What do you find is the most enjoyable thing about running an audio dealership?
Passion for music and having a pleasant setup is the most exciting. I'm pleased when I can help someone to fulfil their dream by talking to people and having a conversation about their current gear and what they would like to achieve. I would not enter the conversation about brands and what is the best/worst. Everyone has their music taste and knows what they like best. Sometimes the budget is a customer's decision for what is best.
Are you planning expansion into a dedicated retail space or would the preferred arrangement be to maintain the status quo?
Indeed, a dedicated retail space would be an advantage. Looking at the current world economic crisis, the retail shop will need to wait for some time.
What do you think is the future of Hi-Fi and how will Hi End Audio adapt to the industry's evolution?
It is a fast-paced environment. We rely on the manufacturers' business plans. We have seen many companies change ownership, others close their business and new companies enter the market. Darwin's evolutionary statement is that the most adaptable survive. That should be in business acumen. Manufacturers need to adapt to the current environment and follow the trend. These days this is very important in the digital audio segment. Without new products and innovation, retailers won't be able to provide solutions to customers. Globalisation brought some good things like instant information. However, the engagement between design and production is sometimes disconnected and the whole principle of a company's future and philosophy could be at risk. Only a handful of high-end manufacturers are entirely making products in-house – hats tipped to them.
Clear Audio Solutions
I had a short listening session in the main room. While being a comfortable environment with calming ambient lighting, it's the acoustics there which allow the system to breath via a well balanced mix of natural acoustics and well-placed Stillpoints Aperture 2 treatments.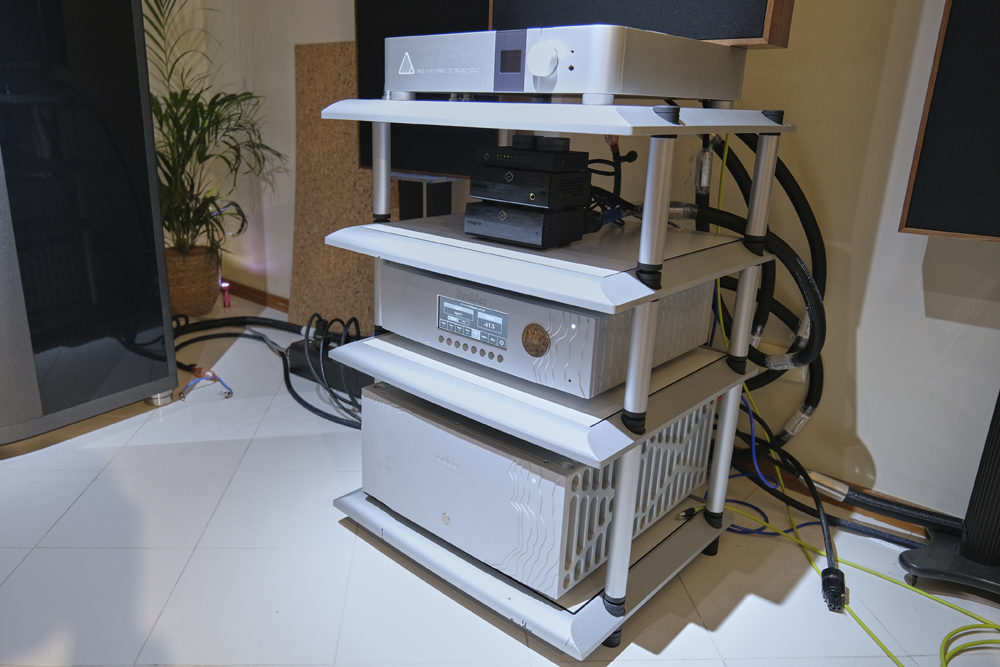 The system at the time of my visit consisted of Silent Angel Munich M1 streamer as source (powered via Forester F2 PSU), followed by the Merging Technology NADAC digital-to-analogue converter. Amplification duties went to Boulder 1100 preamplifier and the 1160 power amplifier driving the imposing Audio Solutions Figaro L loudspeakers. A full VYDA Laboratories Orion Silver Reference cable loom provided the signal interfacing while the Gigawatt Power strip PF-2 EVO power strip handled AC. Products by audiophile-centric network specialist Silent Angel, such as the new Bonn N8 Pro audiophile switch among others, provided IT capabilities.
The system's performance was impressively dynamic and thoroughly detailed while also providing a refined sense of nuance and an accurate tonal balance. There's no disputing the substantial value this system is capable of providing, noting in particular the stunningly well-built Audio Solutions speakers. The system configuration, component choice and its performance is also a testament to Stepanov's accomplished and judicious abilities of assembling the right gear for the right situation for any given customer. In high-end audio, skilful judgement is extremely important.
While housing a simpler configuration of audio gear, the annex space nevertheless featured a mix of audio excellence at a more affordable price point. On hand were the Boulder 866 and Vitus Audio RI-101 Mk II (review here) integrated amplifiers, with the latter's in-built streaming feature (Silent Angel Bonn N8 Pro switch interfacing) used to provide tunes. Cabling was Siltech and the speakers were the glorious Magico A3 (review here). A number of attractive Audio Solutions speakers were peppered around the room while a DIY Wilson Alexia-reminiscent creation, lovingly handcrafted by Stepanov himself, further showcased his dedication to quality audio.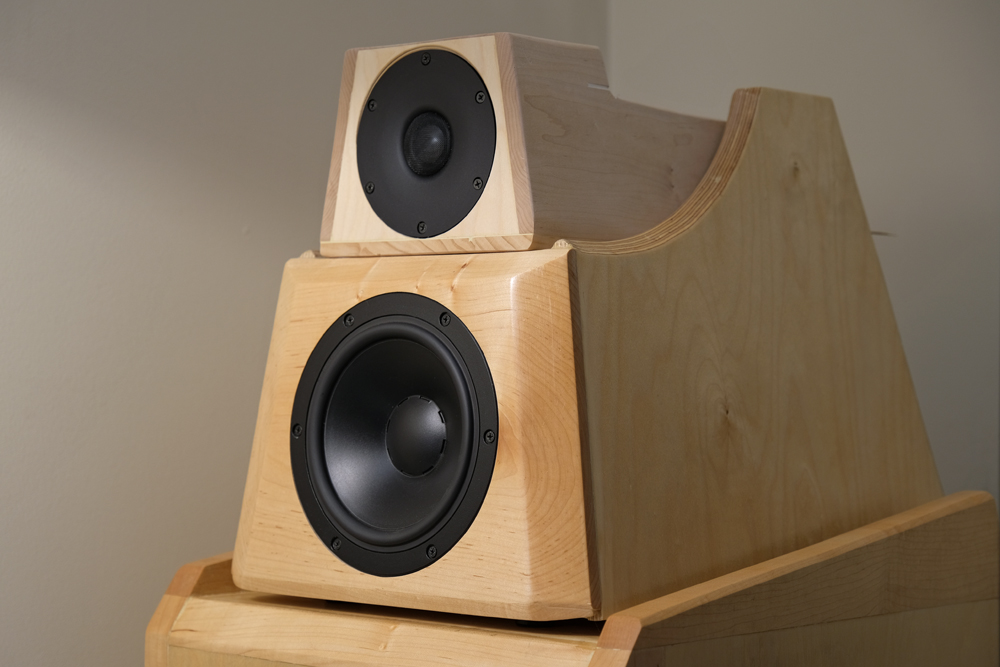 Hi End Audio actually brings forth in Sydney many brands not previously available. Stepanov carefully selects brands he himself enjoys and would even own. Among the audiophilic delights available at Hi End Audio are top-flight high-end brands such as, in electronics, Boulder Amplifiers, Vitus Audio, Merging Technologies, APL and more. Loudspeakers are a select sampling from Audio Solutions and Magico. Cabling sees Crystal Cable, Siltech and VYDA Laboratories. Racks are from TAOC and Stillpoints while Hi End Audio also offers a wide selection of accessories and fine-tuning products.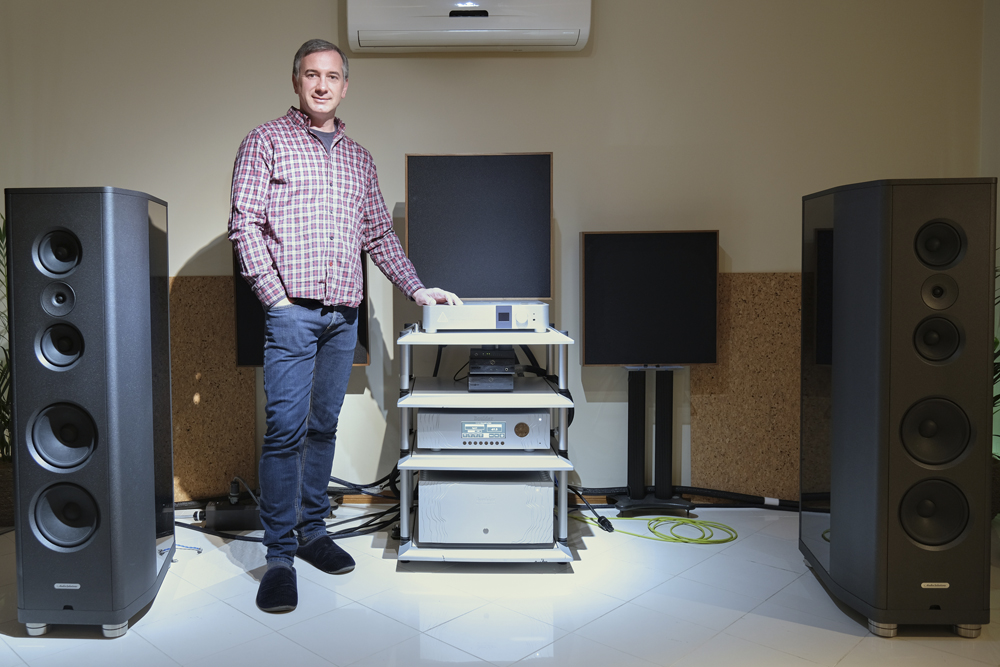 Conclusion
Hi End Audio's by-appointment model based in a relaxed and inviting real home environment, which has been caringly optimised for quality sonics, shows great potential for long-term success. The formula of personal attention by a dedicated and passionate proprietor also sets the stage for building on-going relationships and customer satisfaction.
Like Rick Stepanov says, "At Hi-End Audio, we are audiophile enthusiasts, just like our clients…"
… Edgar Kramer
This email address is being protected from spambots. You need JavaScript enabled to view it.
Hi End Audio
Baulkham Hills, NSW 2153
Sydney, Australia
+61 (0) 411 735 069
www.hiendaudio.com.au