It's official. Australia is now confirmed as 'A Warm Place' thanks to Line Magnetic showcasing its range of tube audio electronics and vintage-inspired horn loudspeakers at one of Perth's premier audio dealers, Frank Prowse Hi-Fi.
Thanks in-part to border closures and lockdowns it has been slim pickings for Hi-Fi events in Australia this year. It was great to see so many audio enthusiasts packed into Frank Prowse Hi-Fi's showroom – numbers were estimated at around 45 attendees – where there was plenty of food, drinks, tunes and good conversation. And of course, on display was the extensive product range from both the Zhuhai and Foshan factories of Chinese manufacturer Line Magnetic, showcased at this event by Australian distributor Line Magnetic Australia, headed by Campbell Nunn (pictured above).
The Warm Place
Of course, a big shout out should go out to David Prowse and his team for doing such a fine job hosting the event, making us all feel welcome and satiating our hankering for some hands-on Hi-Fi time.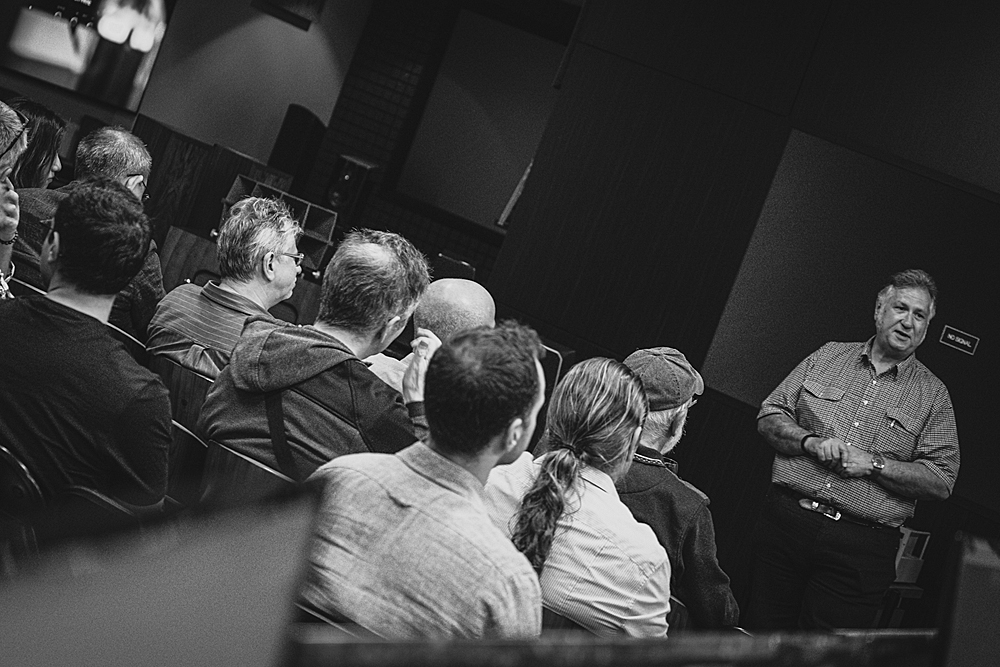 Frank Prowse Hi-Fi principal Dave Prowse addresses the attendees
Music was streamed from Tidal via Roon's Nucleus and a dCS Bartok DAC into the range-topping Line Magnetic AS-129 preamp and AS-128 212 monoblock power amplifiers (30 watts per channel of hand-made single-ended class A amplification); and from there-on into the ears of the already and soon to be 'converted' via the splendid LM-812 Iconic speakers (102dB efficiency employing custom made 18 inch bass drivers). For alternative flavours, Line Magnetic amplification was also teamed with Elac, Spendor and Wharfedale speakers in ancillary listening studios.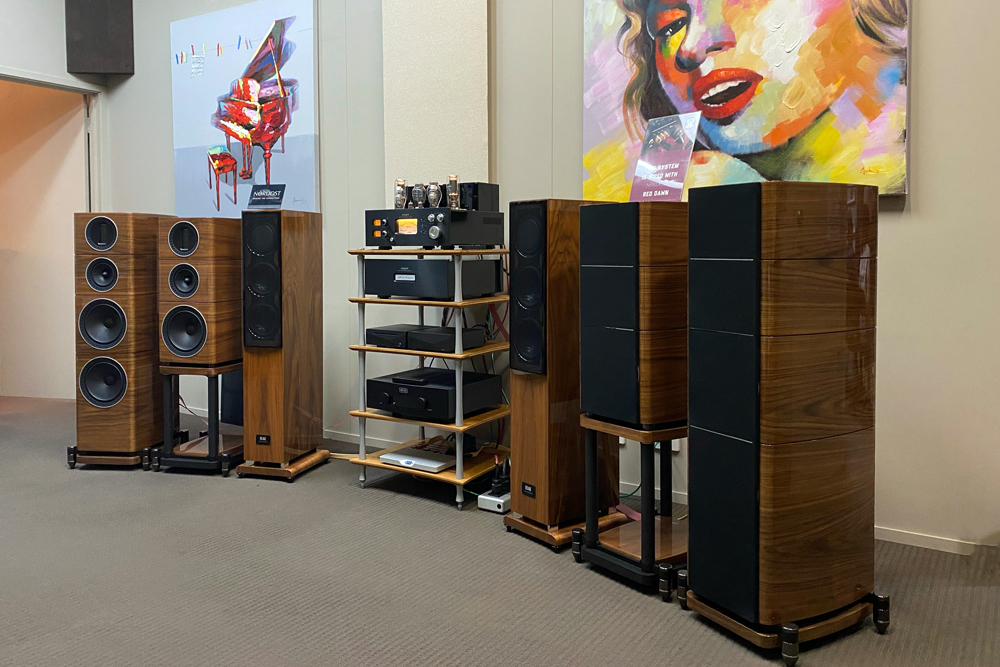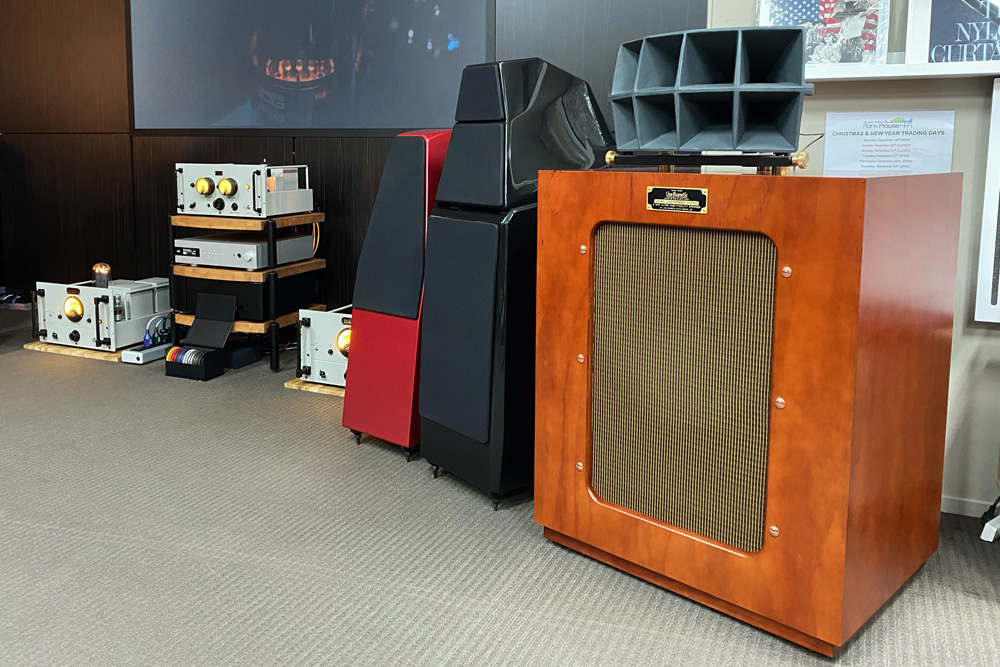 The demonstration began with Livingstone Taylor's, "Isn't She Lovely", from his Ink album, and was followed by tunes reminiscent of the era including Johnny Cash, Harry Belafonte, Dave Brubeck and Ella Fitzgerald.
Dave Brubeck's "Take 5" was sublime. The big swinging combination able to recreate the full harmonics and impact of the drums and saxophone despite being in a large and unevenly spaced environment. Even from my perch at the back of the room behind the 20 or so seated aficionados it was easy to experience the liveliness and sense of realism from the combination of top-end tube electronics and large horn speakers.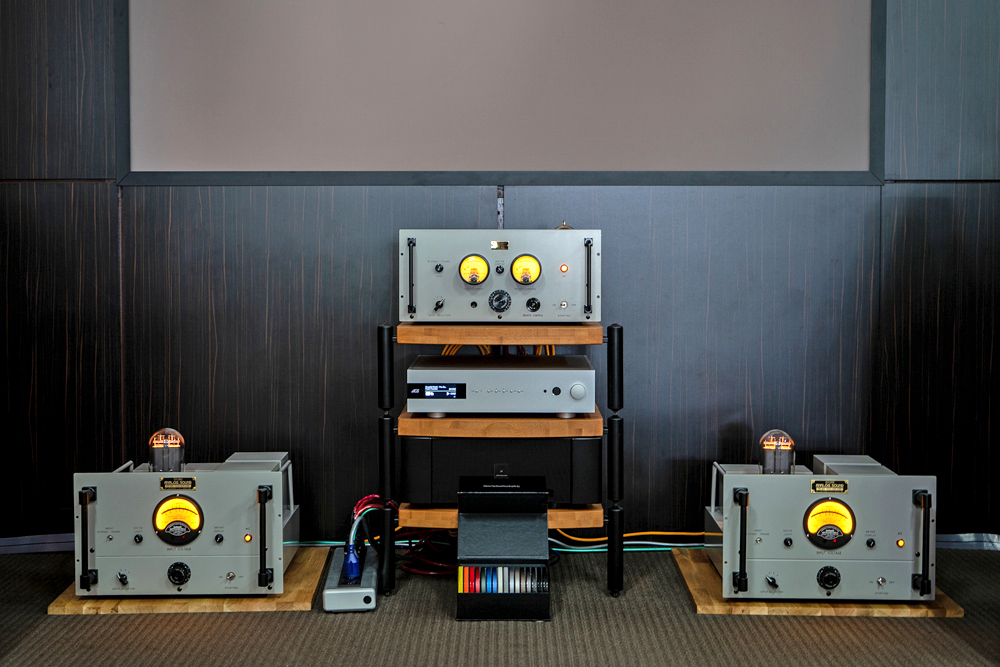 The setup seemed particularly suited to live recordings such as the piece "What Happens When the Heart Just Stops" by Glen Hansard. And just to prove that they could hold pace with the current day we heard Freya Riding's lovely song "Lost Without You", where Freya's vocals illuminated the room without any hint of sharpness or strain – and all from within the on-tap 30 watts per channel!
The Line Magnetic range is made up of amplifiers (starting at $2399), source components (including a highly rated DAC) and speakers, whose lineage with legendary vintage products is evident.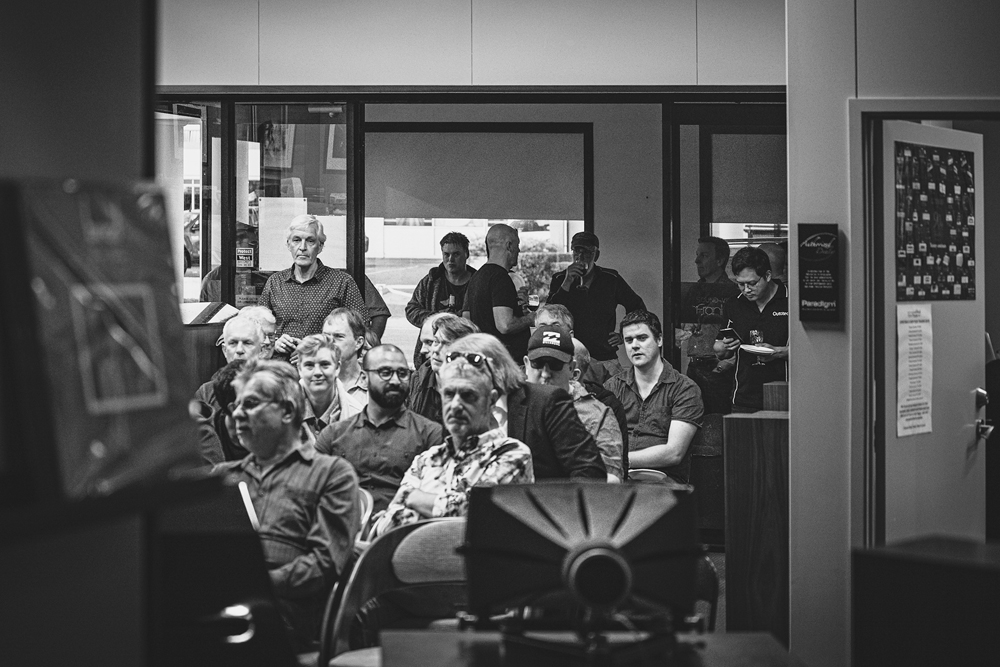 Conclusion
Speaking with some of the attendees, many of whom shared expectedly high playback standards, I garnered a number of positive impressions leading to conversations around speculative component matching. Further, and quite promising, there were even discussions on complex purchasing equations involving the offloading of outgrown or outpaced components.
… Barry Jones
www.soundstageaustralia.com
Line Magnetic Australia Event at Frank Prowse Hi-Fi, Perth
Images courtesy of Mark Hyland and Barry Jones
Line Magnetic Australia
+61 8 6371 5088
www.line-magnetic.com.au
Frank Prowse Hi-Fi
1a/174 Stirling Hwy
Nedlands WA 6009
+61 8 9386 8384
www.frankprowsehifi.com.au