Saint Étienne
It's become lore that one of Focal founder Jacques Mahul's motivations for designing loudspeakers was his fervent desire to listen to quality music 'dans la voiture'. It was that budding kernel – spawning a high quality car audio driver – that later flowered into JM-lab, a full-blown international transducer-producing concern, then further blossoming into the giant loudspeaker manufacturer Focal is today. Mahul's self-mandated mission was to create the very best drivers that technology allowed at the time.
The many generations of drivers and speakers since have made audio headlines around the world and Focal has received press and user acclaim across a wide variety of its products. Focal's W composite sandwich driver diaphragm, Power Flower magnet and beryllium tweeter technologies have advanced the status quo of driver manufacturing to heightened levels in the home, car and studio spaces. Similar technologies have also been applied to Focal's more recent entrance (2012) into the headphone space where the range of offerings has steadily grown, drawing universal admiration from users and press.
Focal has always been at the forefront of materials technology, making use of natural fibres such as Flax and paper pulp composites while also applying challenging advanced materials like beryllium, glass composites, titanium dioxide, aluminium-magnesium and more.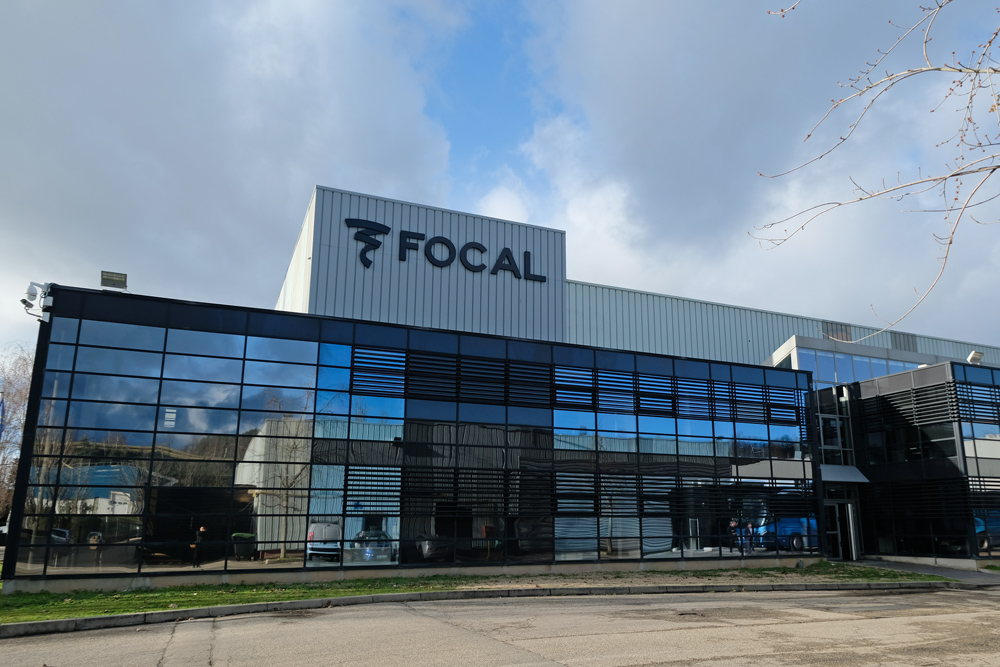 At Saint Étienne headquarters, Focal runs a large multi-building complex dedicated, for the most part, to the production of its superb loudspeaker drivers. As our junket arrived, we were guided into an ample anti-room by our host Product Manager Mégane Montabonel. Appropriately, this large space is also the reception area for the freshly-delivered cabinets from Bourbon-Lancy.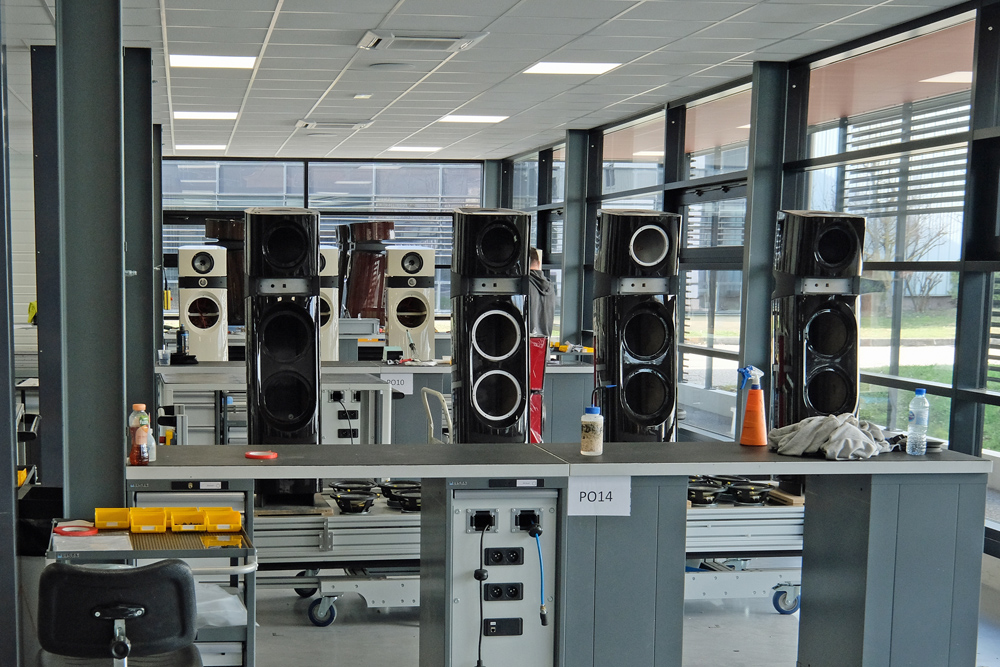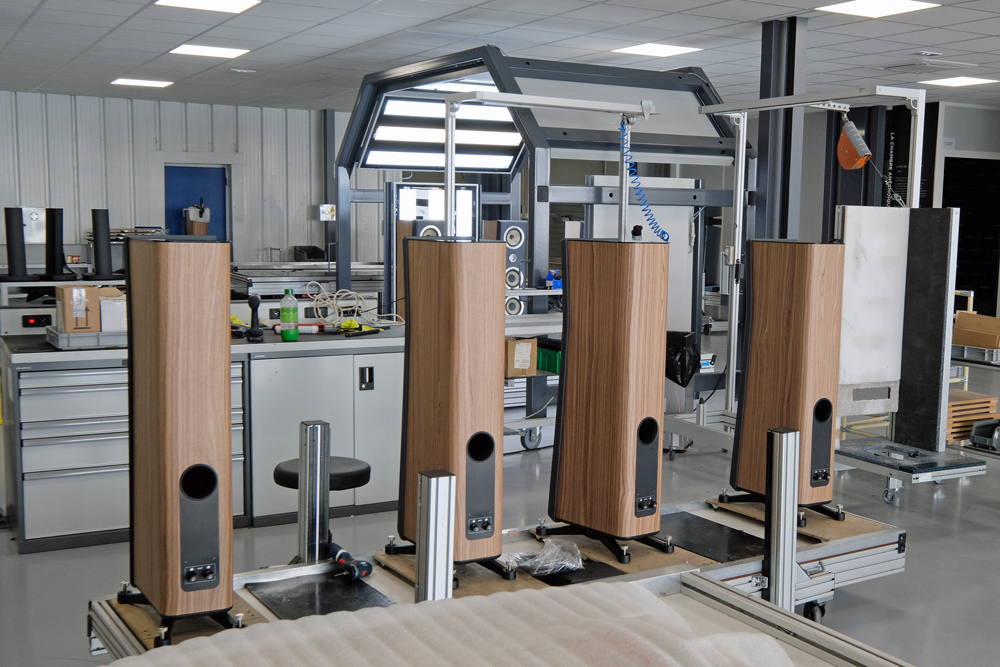 As we moved through, a number of workers were busily populating enclosures with drivers – at the time of the visit, a sample of fresh Sopra, Utopia and Kanta waiting in the wings. All Bourbon-Lancy cabinet arrivals are populated with drivers and crossovers in this large sector of the factory. Off to one side of the space, a large semi-anechoic room serves as a laboratory for loudspeaker measurement and testing through various production stages.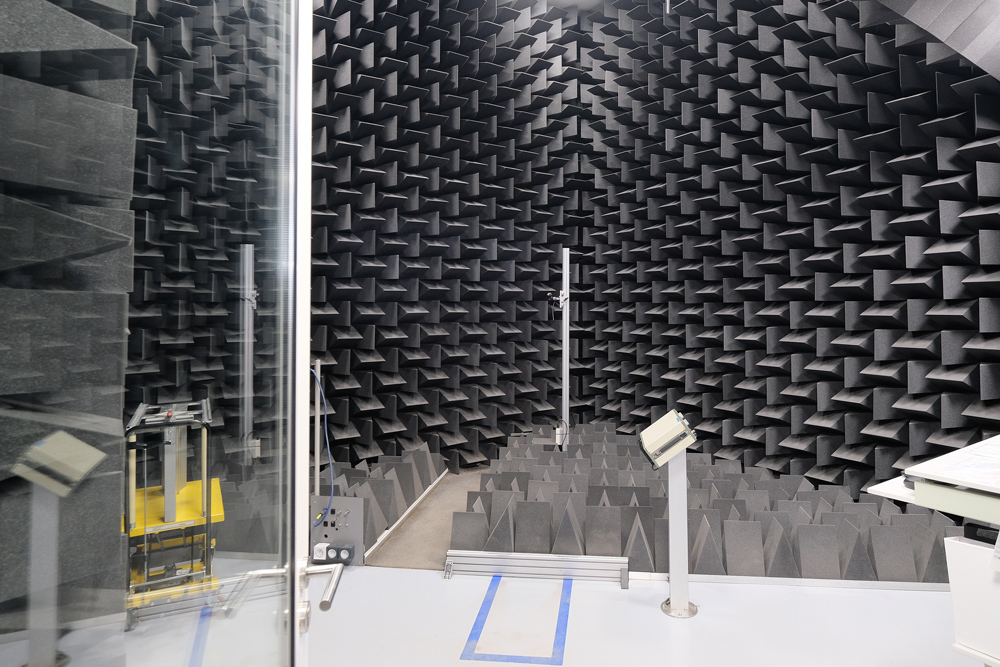 The driver manufacturing itself is divided into sections which run manual and automated lines. We were told the manual lines produce around 400 drivers per day while the automated lines yield approximately 700. There are about 200 employees in the driver manufacturing plant at Saint Étienne. We were also told that photography was prohibited in many of the crucial areas, including the isolated high-tech laboratory where the beryllium tweeters are produced. There, 'Hazmat'-donning technicians create the wonderful high frequency drivers that provide such musical pleasure in Focal's high-end loudspeaker ranges.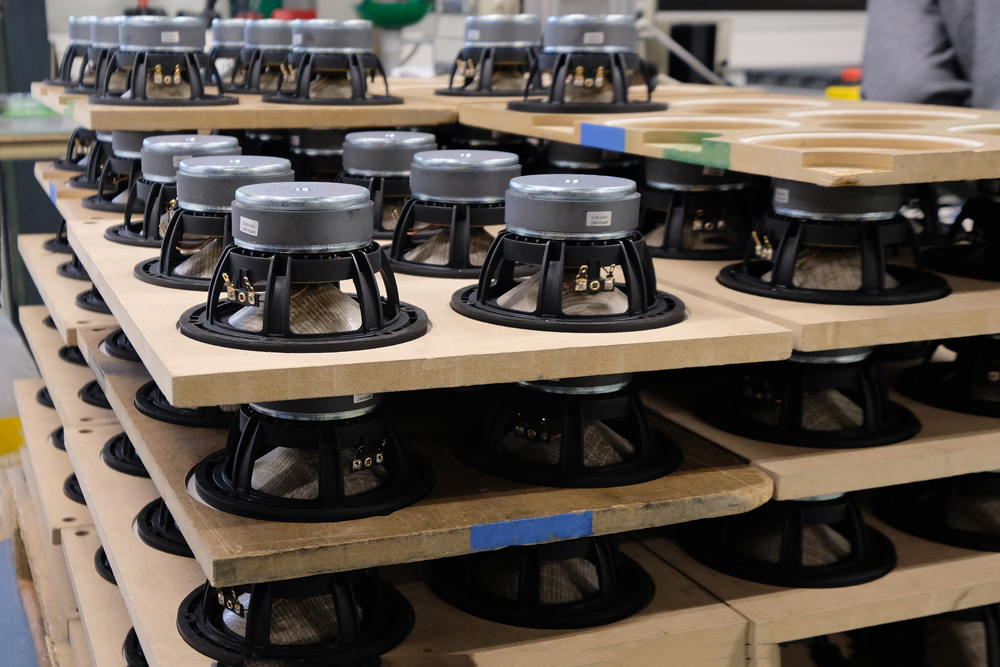 As we approached the production area, a fresh batch of Flax drivers had just been produced and were stacked ready for further testing. This involves a variety of temperature, humidity and stress tests. The former covers a span of temperatures between minus 40 degrees to 150 degrees Celsius which, combined with the other tests, thoroughly checks for reliability in driver materials (spider, coil, basket, etc.) and all the associated adherents and glues.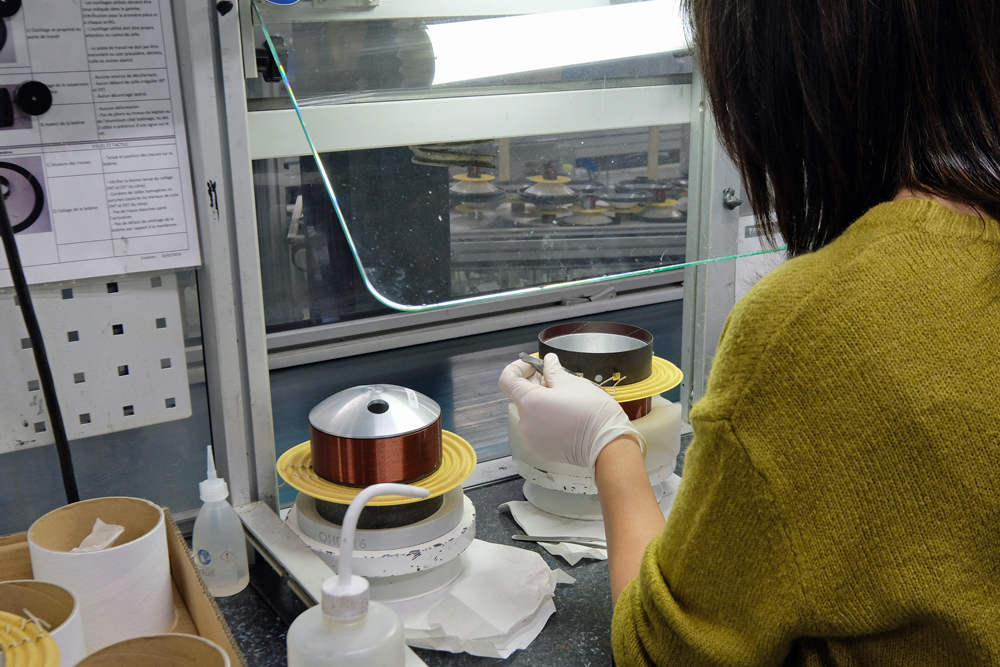 Each production line's processes are extremely precise and require meticulous skills. Coincidentally, a point was made that the manual lines were mostly operated by women – does that say something? Primarily, the manual lines comprise of three sectors encompassing moving parts assembly, mechanical assembly and bonding/finishing. A last step is a zone for mechanical and tone tests – via CLIO line tester software – where a sound pulse determines either a fail or a green 'good to go' rating. Failed units are quarantined with a view to subsequent further diagnosis where simple faults are corrected or drivers altogether discarded.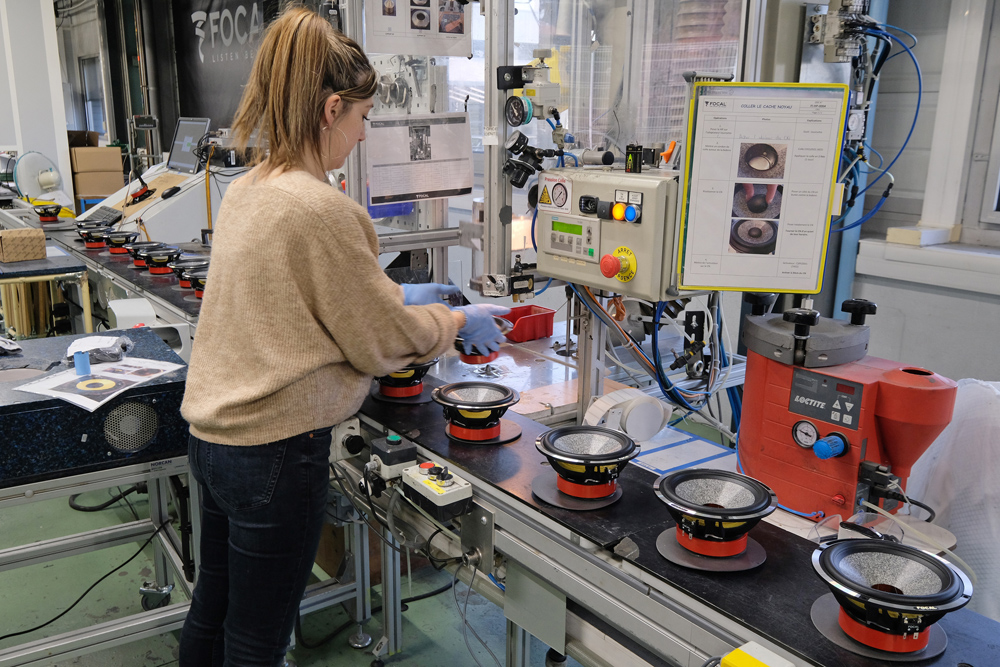 Coincidentally, a new robot had been installed in the few days prior to our visit. The computer-controlled robot 'arm' is charged with producing fine tolerance driver membranes. While working on four membranes at a time, its output can be up to 1000 per day with utmost accuracy. At this time, the robot is tasked purely with driver production for Focal's Chora range, however, future programming is planned for production of drivers for other loudspeaker lines. Unfortunately, no photos allowed here either.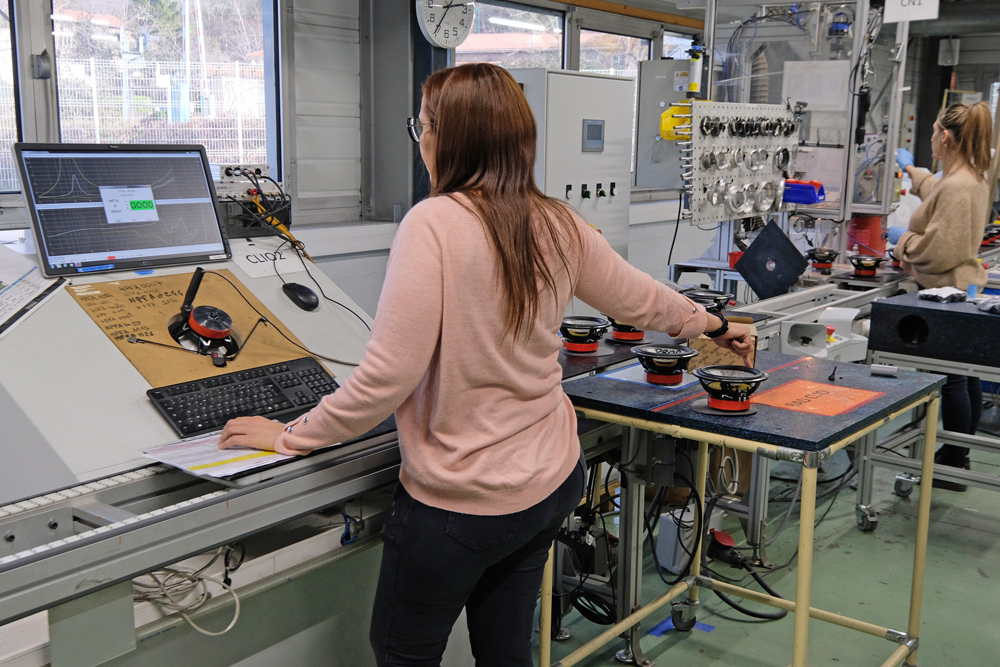 We were led into a laboratory-like section of the factory where photography was strictly prohibited. This area housed the 'Hazmat'-coated lab technicians who work on the beryllium coatings and diaphragms of the high-end Focal speakers. Of course, the goings-on in this area are crucial to Focal's high-end business and the secretive stance is warranted given the complex proprietary production methodologies employed here.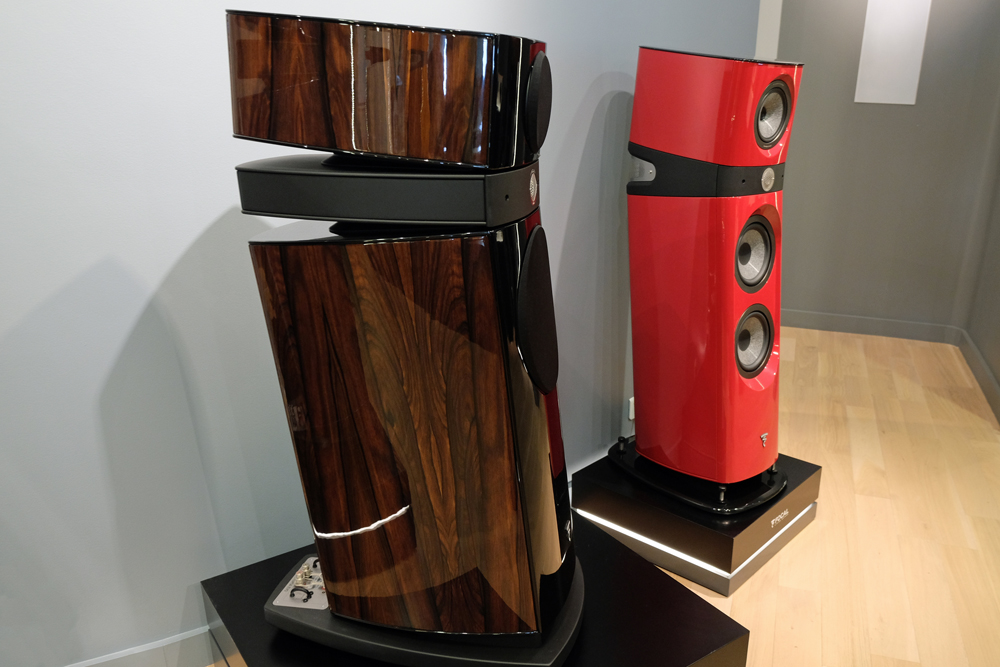 Given the thorough overview of both the cabinet and driver facilities and the associated production activities, it was time to visit Lyon, where finished Focal (and Naim) products can be experienced in La Boutique du Son, a dedicated store run by the company's well-known Quentin Morieux. Morieux not only manages the establishment but he also had a tremendous input into its design and fit-out. Even down to hands-on building and renovation work, a clear demonstration of Morieux's passion for the brands.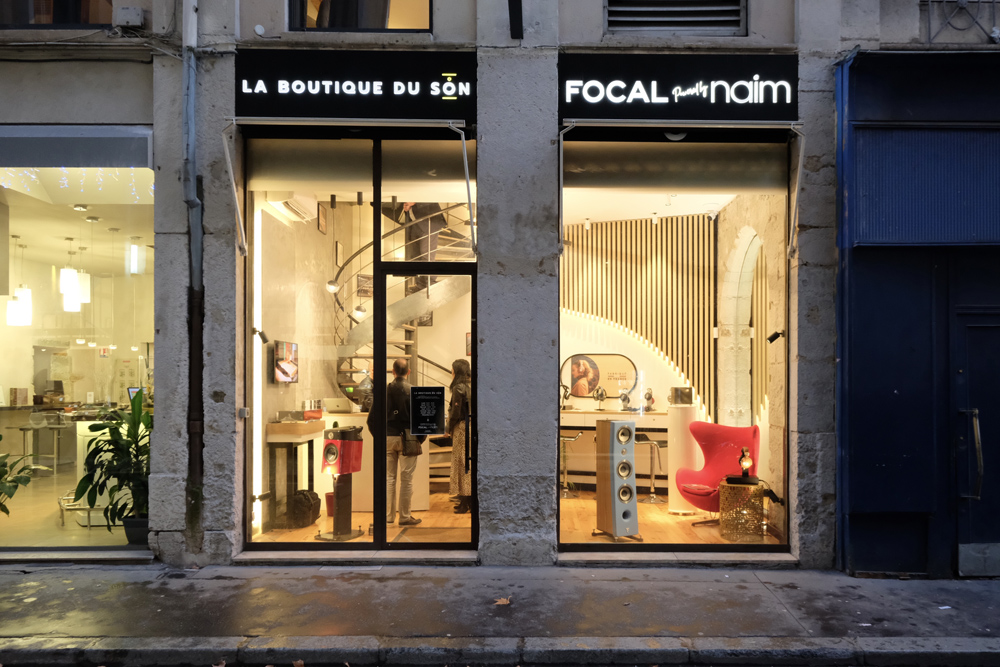 Located in the heart of trendy downtown Lyon, La Boutique du Son is a showcase store that strives to provide an 'experience' where music lover can enjoy fine music and sample key Focal and Naim products in a relaxed and very cosy environment. Headphones and life style products are the greeters as you enter. As you proceed up the beautiful spiral staircase, an upper level features further Focal and Naim product samples including a rather well-set-up multi-channel system accompanied by a variety of Focal speakers and Naim electronics.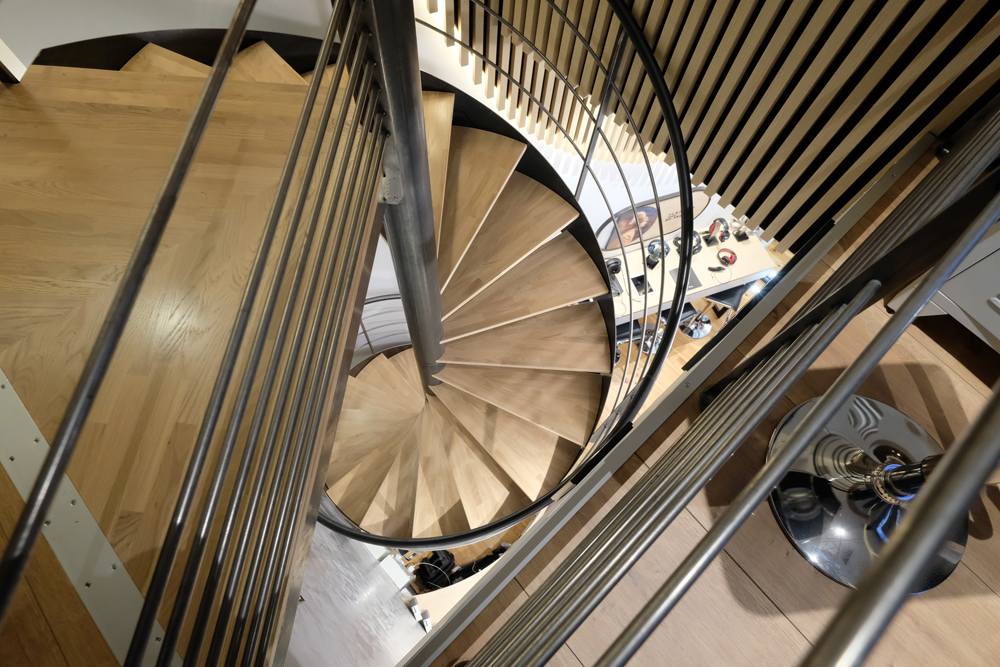 Up there in the lofty loft, you'll also find a pair of Scala Utopia on display, a feat that had me puzzled given their 85kg weight, considerable size and the physical challenges the narrow spiral staircase would have presented. Kudos to muscles.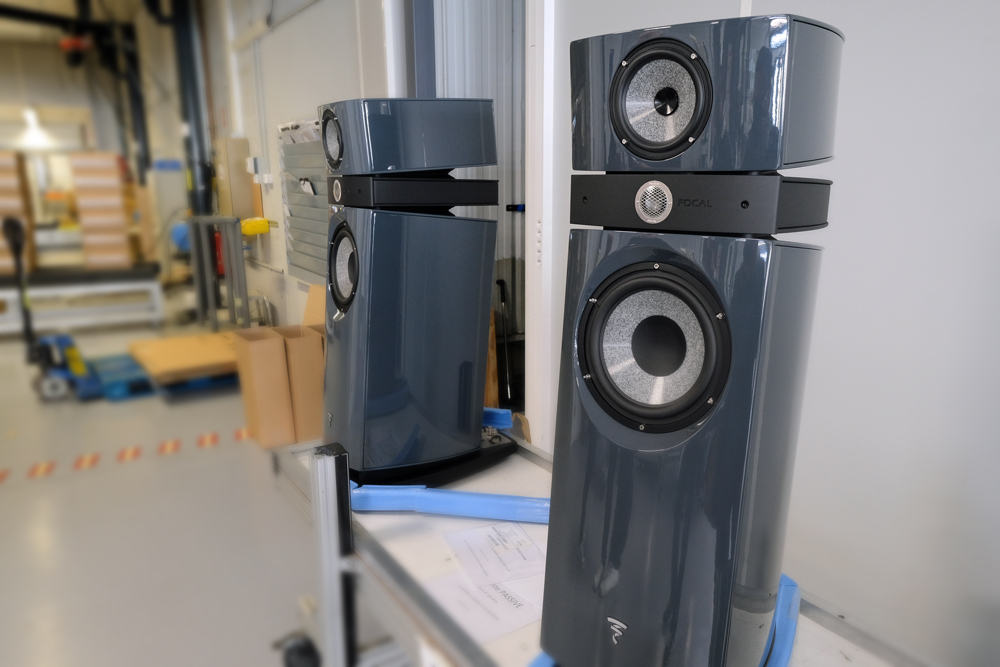 It was there, at this beautiful consumer experience statement store, in Lyon's picturesque and affluent old city centre that our revelatory Focal experience came to an end. Thanks must go to all the Focal and Australian distributor BusiSoft AV personnel for a most enlightening and educational experience.
… Edgar Kramer
This email address is being protected from spambots. You need JavaScript enabled to view it.
Australian Distributor: BusiSoft AV
+61 3 9810 2900
www.busisoft.com.au
Focal Loudspeakers
108 Rue de l'Avenir
42350 La Talaudière
France
+33 4 77 43 57 00
www.focal.com
PLEASE NOTE: This press and dealer junket was sponsored by Focal's Australian distributor BusiSoft AV. Subsequent to the Focal factories tour, a 'Brands Conference' was held in Athens where I was invited to take part in seminars focusing on a number of BusiSoft AV's brands including Focal, Dynaudio, Moon by Simaudio and Danish audio furniture specialists Clic and Unnu. In addition, a quick visit to one of Athens most successful audio specialists, Athens Pro Audio, showed the Focal brand at the consumer end trenches, alongside the studio and musical instrument divisions of this progressive retailer.
Dynaudio: www.dynaudio.com
Moon by Simaudio: www.simaudio.com
Clic: www.clic.dk/en
Unnu: www.unnu.nu/en
Athens Pro Audio: www.athensproaudio.gr