In Sydney's beautiful Martin Place, right in the heart of the central business district and within the radius of some of the world's biggest luxury brands – Tesla, Rolex, Omega, Emporio Armani, Montblanc and Tiffany & Co. boutique stores are literally steps away – you'll find yet another high-end retail space; Sennheiser's new chic 'flagship' store in the 'Money Box' building.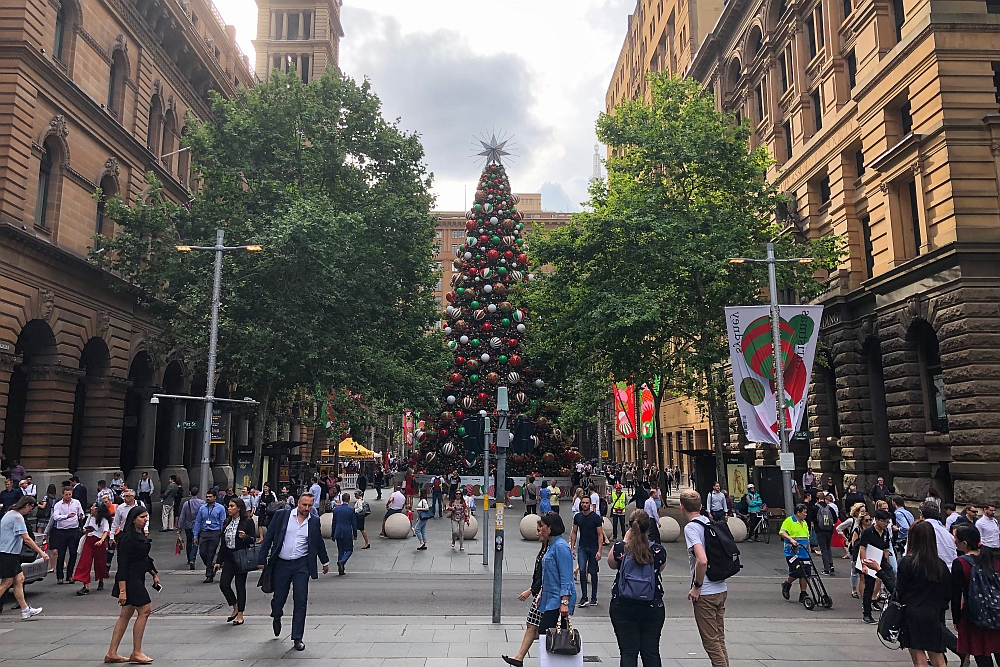 The new 'experience' store opened in red carpet and champers grand style, with select media, VIPs and key company personnel attending the event in the beautiful heritage-listed building. The Sennheiser flagship store's location can't be better – it's a stone's throw from the soon-to-be-opened city light rail route, the city's best cafes and restaurants, tourist attractions, government buildings and retail malls. The historic building was built in 1916 and first housed the Commonwealth Bank of Australia, earning it the colloquial nickname the 'Money Box'. A promising omen for a retail space…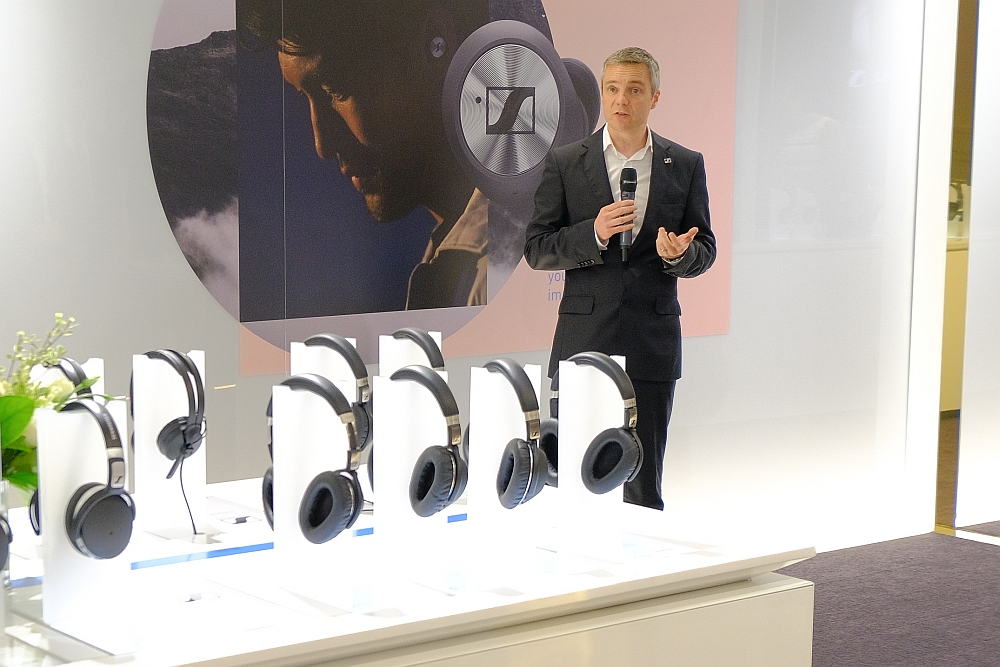 Introduced by Sennheiser Director of Sales Australia New Zealand Marek Jaworski, COO Consumer Products Peter Ogley cut the figurative ribbon saying, "I'm proud to introduce this flagship store in this beautiful and historical building. Sydney follows only a handful of stores around the world which were inspired by our first flagship store in Berlin." Ogley went on to say, "Sennheiser is a 73 year old family-owned company which has been driven by technology and always looking to the future. The Sydney flagship store will showcase our pro and consumer products including the new AMBEO soundbar which you can see and hear today."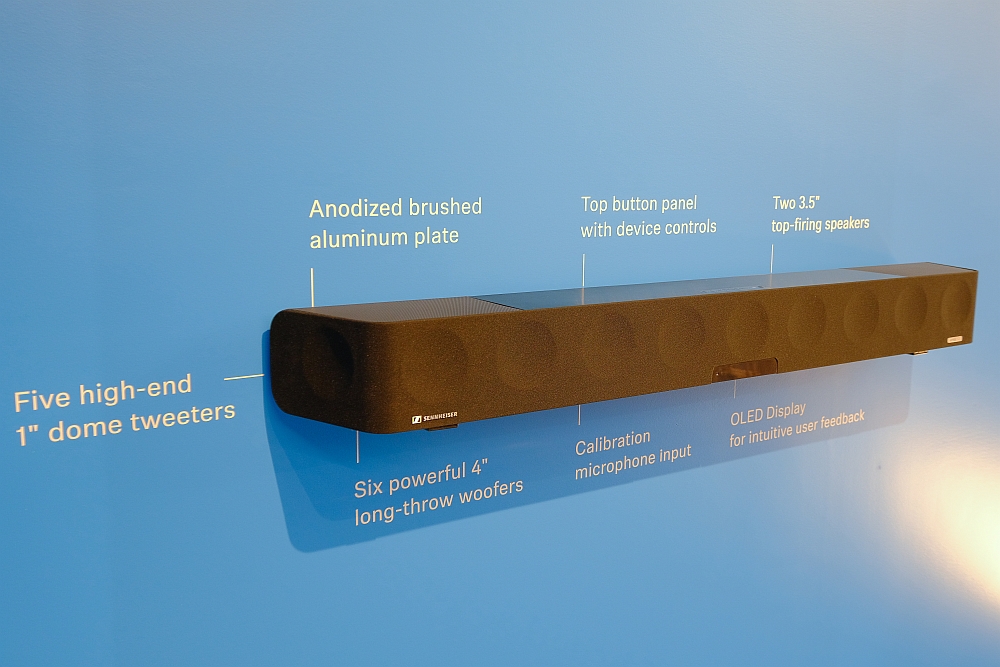 While on the subject of AMBEO, in this writer's humble opinion, this soon-to-be-available (Q2 2019) soundbar exceeds all others in terms of outright sound quality. In a dedicated sound lounge, AMBEO sounded detailed, dynamic and super-extended in the low frequencies, no doubt its sizable dimensions contributing to this last remarkable aspect of performance. Also available for audition in this room was the extraordinary HE 1 headphone, an AU$80,000 landmark product and successor to the non pareil Orpheus masterpiece, which has set the highest… sound bar (pun intended) for my headphone listening experience.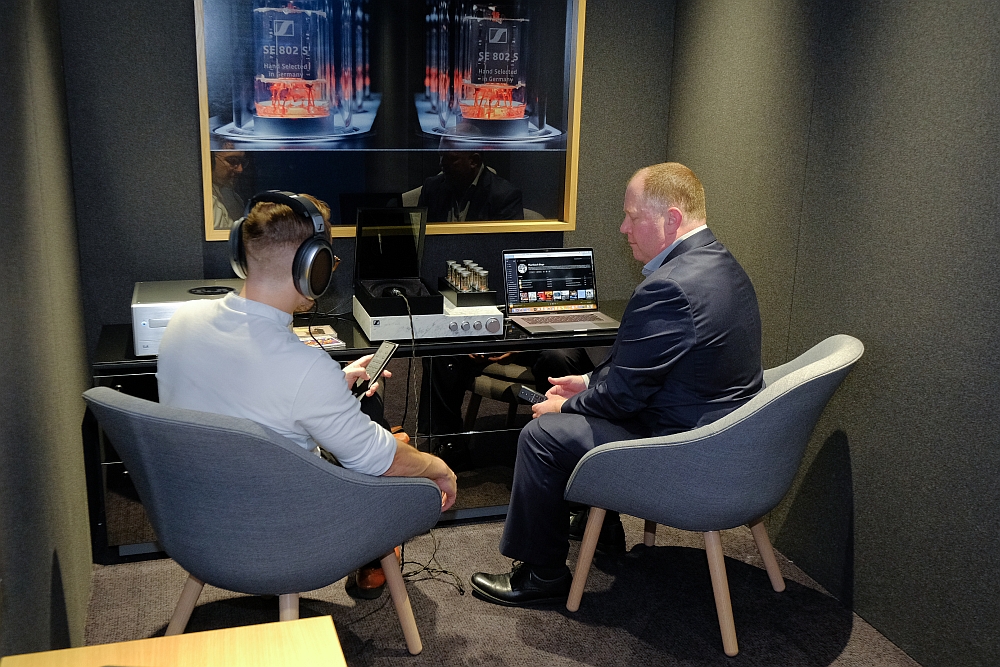 Sennheiser's John Davies demonstrates the superb HE 1 headphones
Also on display at the store were the new Sennheiser MOMENTUM 'True Wireless' earphones which the company claims are a benchmark in terms of combining the freedom of wireless technology with the ultimate in sound quality. On the night, our non-listening physical inspection also confirms excellent build quality along the lines of the company's usual high standards.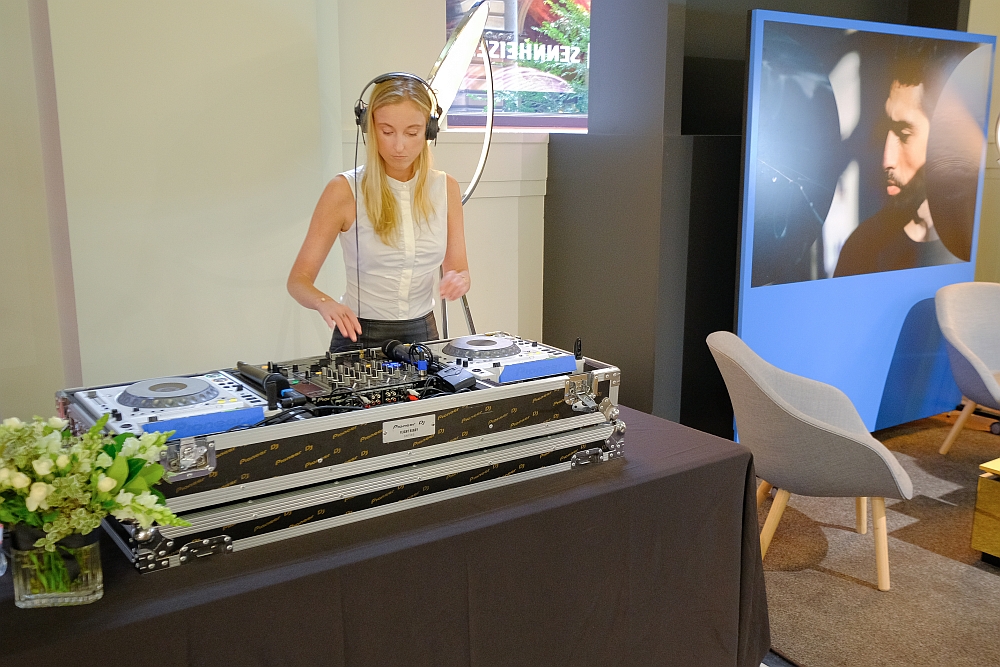 The event's DJ, Georgia from UNDR ctrl music agency spun cool background tunes
As Ogley mentioned, the Sydney store follows on from the first-of-its-kind in Berlin. A flagship store was then launched in San Francisco, with several other stores also operating in Asia via arrangements with local distributors.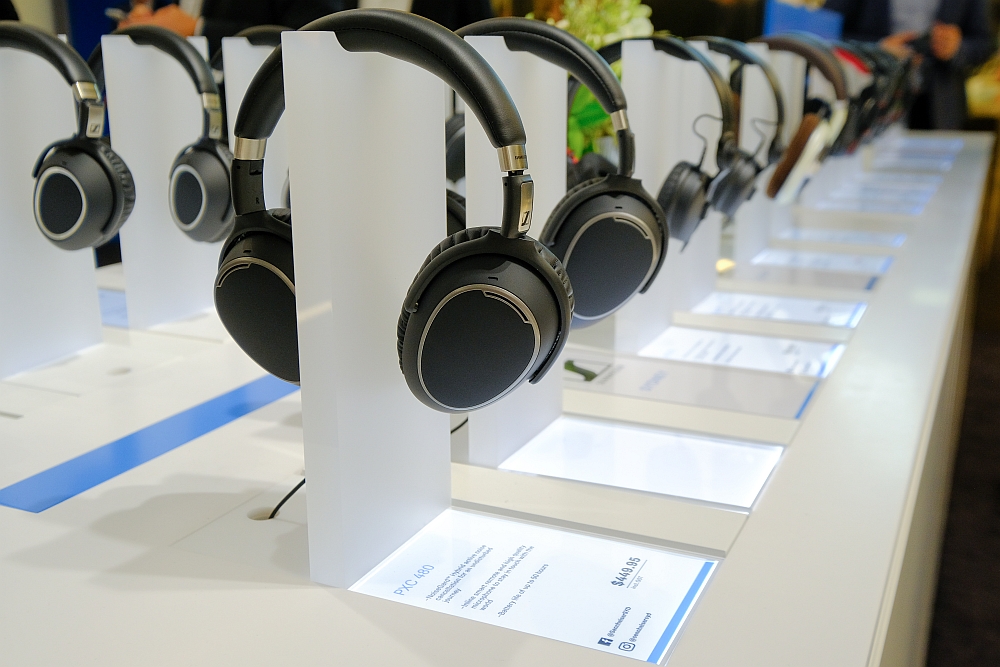 In the Martin Place store's main showroom, listening stations and small lounge areas have been setup as demonstration stations for Sennheiser's wide range of products. Two large central displays in the main foyer showcase a huge range of ready-to-audition headphone models. Peppered around the store are elegant minimalist displays showing key items from the company's profound product depth which encompasses pro, business, conference, gaming and music spaces.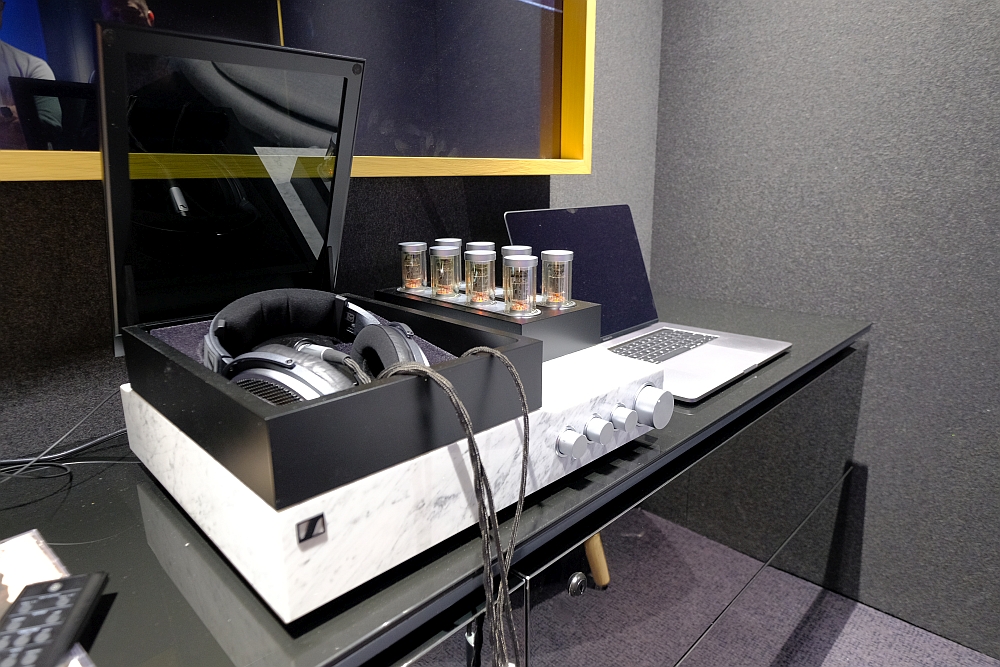 In addition to providing a superlative retail experience for customers, the flagship store will also be used as a special event space for future Sennheiser product launches and other Sennheiser-related corporate functions.
Further supporting the above, Peter Ogley added, "It was our goal to create an inviting and truly inspiring environment for our customers here in Australia. As a company, we believe in building relationships with our customers. This space will hopefully become a destination for unique listening experiences, special events and a chance to explore our range of innovative audio products."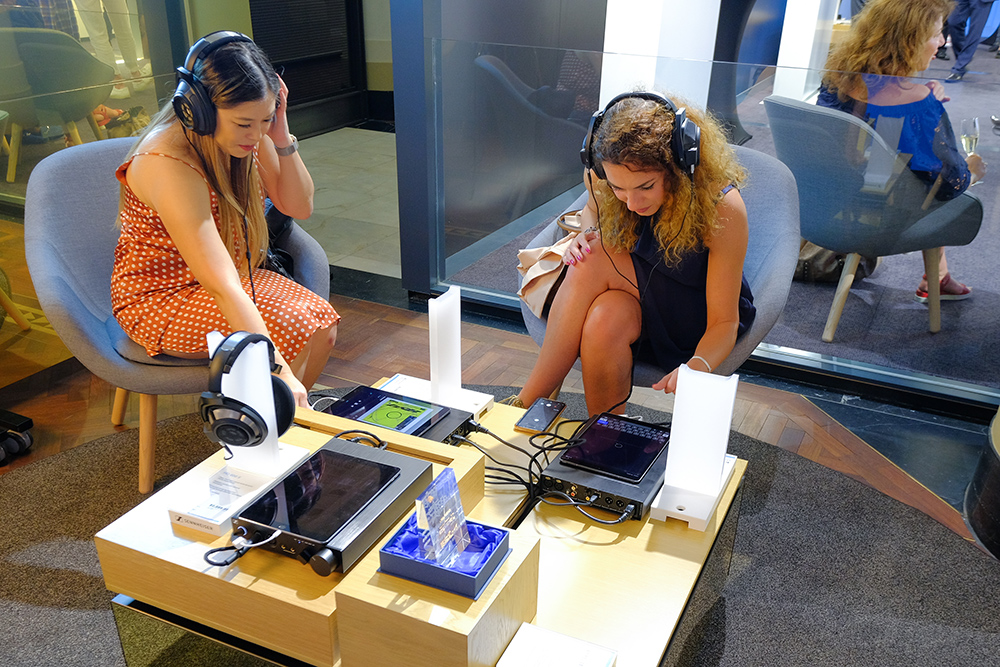 While Sennheiser products are available at nearby retailers (such as JB Hi-Fi) the flagship store aims to provide an alternative luxury buying experience. The powerful store-front branding and exclusive location will serve to further strengthen the Sennheiser name in the audio consumer psyche, something that should have follow-on benefits for the company, of course, and the industry in general.
SoundStage! Australia looks forward to reporting on future events held in this wonderful retail space. Oh, and here's wishing that the nickname is fully lived up to…
Sennheiser Sydney Flagship Store
4/5 Martin Place
Sydney 2000
+61 2 9158 7838
Sennheiser Australia
+61 2 9910-6700
www.sennheiser.com.au
Sennheiser electronic GmbH
Am Labor 1
30900 Wedemark
Germany
+49 (0) 5130 600 0
www.sennheiser.com