I write this with great difficulty and sadness. Josef Riediger, friend, mentor and one of the pioneers of high-end audio retail and distribution in Australia, passed away peacefully yesterday. Josef had been courageously in battle with a particularly aggressive cancer.
The suddenness and devastating finality of his passing is all the more overwhelming in light of a brief phone call only a few days prior when, despite the frailty exhibited in his voice Joe, as I called him, sounded in good spirits. His enthusiasm for high-end was as fervent as always. We discussed audio, as we regularly did, and in typical fashion, he shared observations and gave me an assured assessment of a new speaker which had just arrived at Audio Connection with much fanfare. As always, he fluently described what he heard. More often-than-not, his opinion aligned with mine.
Joe's is a remarkable life story. Having migrated from Manholtz, Germany Josef went about conquering language and cultural obstacles while building a new life in a country half-way round the world. It wasn't too long until Josef attained a position with a large engineering company in Sydney's Silverwater. The company won a building contract with BHP and Josef was promptly on his way to the Gulf of Carpentaria. The location's remoteness and isolation led to Josef devouring Hi-Fi publications during downtime. He was hooked.
Through the 1980s, Josef grew ever more passionate about all things audio, which led to his regular attendance at Hi-Fi auctions where, with an astute eye and a skilled ear, he secured high quality gear which he trialled and then went on to sell from his home. Josef's sharp business skills and wise gear acquisitions elevated the homebound hobby to a level where he saw the necessity to take the business to the next level.
Close friend Rudy Hollander ran a Hi-Fi and electronics business from a store in the 'Town Centre' of busy Bankstown. In the mid-1980s, a fateful decision to sublet the top floor led to the inevitable launch of Audio Connection. The new business took off. It soon became the premier destination for expertly selected high-end audio.
I recall with deep nostalgia, but also joy, the days at Bankstown. The store was legendary among Sydney's audio community. It was not unlike a club. On any given weekend, of which I attended many, Audio Connection would be teeming with social activity, music listening and audio camaraderie. There, you were embraced by the Hi-Fi community, you could sample some of the best high-end audio brands and share and discover musical gems. You were also embraced by Josef. I recall Josef often generously dining large groups of audio guys and gals at a regular Chinese restaurant in Bankstown. His treat every time. Great days, thank you Joe.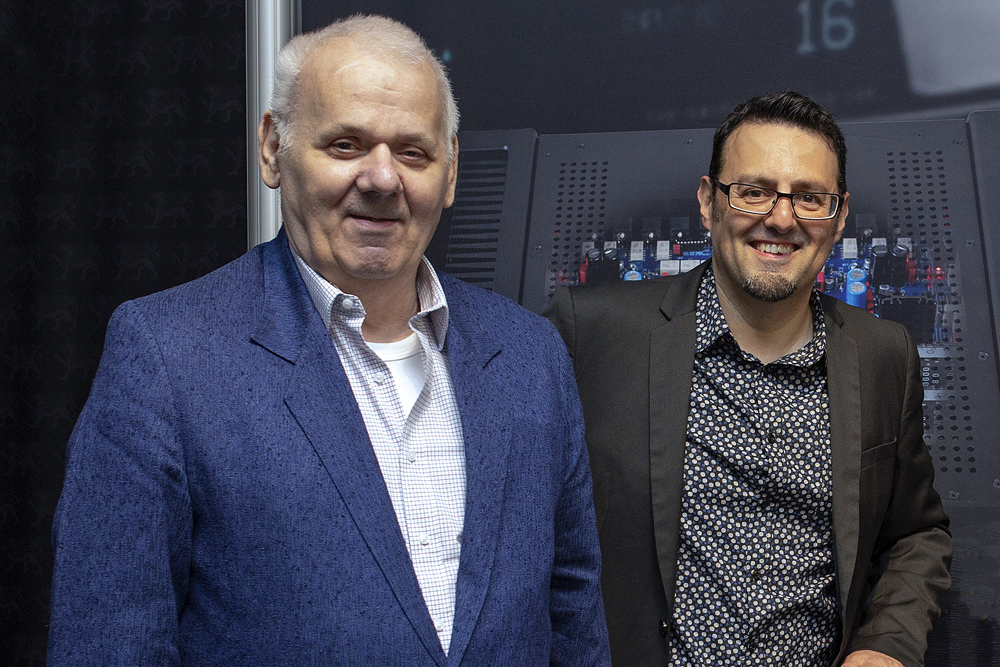 While Audio Connection continued with its success, Josef's business acumen saw the business growing to also encompass audio distribution. Kedcorp was established – and later in 1995 Advance Audio Australia was launched too – with a hand-picked portfolio of the world's best high-end audio. But the ongoing growth demanded larger premises. There was a rising need for warehousing, additional staff, a service department and more. The Leichhardt store was born. Not far from Kedcorp and Advance Audio's current location. The rest is more of his story… and history.
In the last few weeks, Joe came to realise he was dying. And while everyone around him felt overwhelmed and helpless – as did I – Joe was strong and philosophical about his situation. He still talked audio. He continued negotiations and saw friends and industry associates. He also felt secure, and rightly so, with the transitioning of his role within the empire to nephew and General Manager Nigel and his beloved wife Maggie.
A few days ago, on my last face-to-face visit with Joe, after he'd had a long day of sessions with groups of friends and associates past and present, I finally got to spend some intimate time with him. We talked high-end. Not just audio but cars, watches and more. We bantered about the local audio scene. We reminisced the Bankstown days when things were simpler. We savoured the gugelhupf and poppy seed cakes I brought along at Joe's request – again a regular treat whenever I visited.
"The world has changed…" he told me. He didn't say it in a sad way. Joe expressed it in a matter-of-fact manner, with an accepting attitude reflecting his ever-determined spirit. Joe always faced life's tests head-on.
Then, mid-conversation, Joe became animated. Mustering the last remnants of the day's energy, he interjected.
"I've had a wonderful life. I have no regrets. I treasure the bonds I've made with the people in this industry. You've been a great friend. I've loved the times I've shared with passionate customers and treasured the friends in my life. That's meant the most to me. It's what made me what I am."
… Edgar Kramer
This email address is being protected from spambots. You need JavaScript enabled to view it.