Bali-based company Alexandria Audio hits the market with two highly-engineered loudspeaker designs in The Monitor standmount and Praetoria high-power floorstander.
Alexandria Audio is a new loudspeaker specialist founded by the partnership of Henry Kristanto and Kenneth Lin in Denpasar City, Bali. The company's product portfolio entry-point is The Monitor a large standmount featuring a 220mm carbon/paper cone mid-bass driver with large copper-capped magnet motor and a 28mm waveguide-loaded tweeter with neodymium magnet system. The combined specifications of 90dB efficiency and benign 8 ohms impedance (6.3 ohms minimum point at 140 Hz) makes for a loudspeaker system which is valve amplification friendly. The frequency response has been quoted as 35 Hz to 20 kHz. The Monitor's enclosure has been carefully constructed using birch ply cabinet panels, with the material being selected for its stiffness and tonal qualities.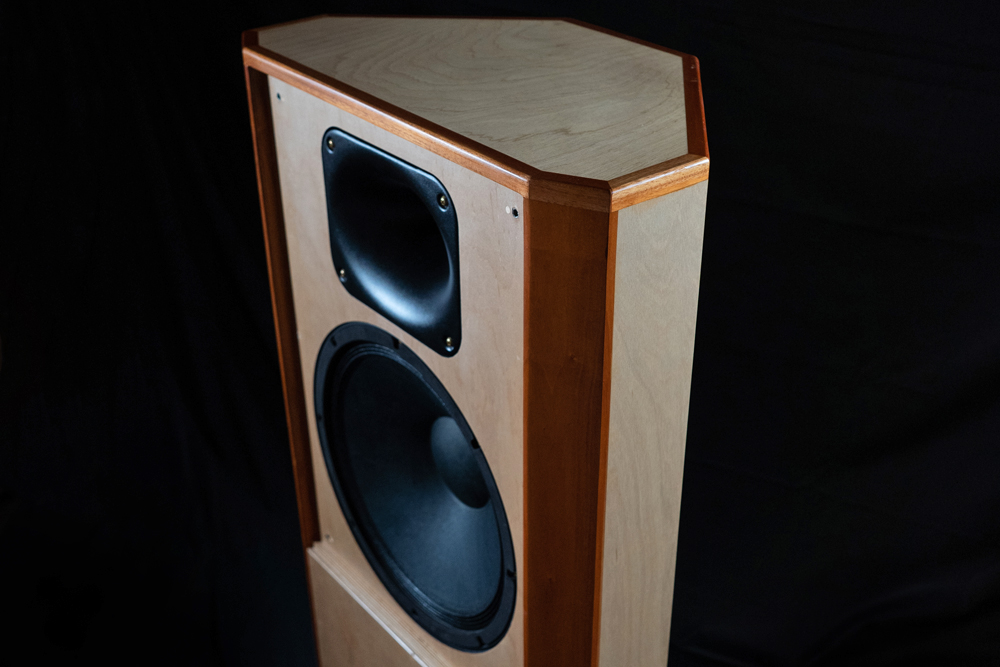 The Praetoria is a large floorstanding 2-way with a horn loaded compression 'Neo' tweeter and large 350mm 'Neo' mid-bass driver with a high rigidity and low mass paper driver. The compression driver's waveguide has been engineered to negate the "honkiness" colouration which can affect many horn-loaded designs. The flare's design has been optimised for excellent and controlled dispersion characteristics and good axis response. The Praetoria has been quoted with a frequency response from 30 Hz to 20 kHz. The speaker is a high-efficiency design with a stated 96dB sensitivity which, coupled to its 8 ohms impedance (6.3 ohms minimum at 115 Hz), makes for a valve friendly load. Indeed, Alexandria Audio has employed Shindo valve electronics – in addition to Gryphon Audio Class-A solid state amplification – to voice the company's loudspeaker designs.
Henry Kristanto told SoundStage! Australia, "Kenneth and I share similar ways of enjoying music. It has to be natural, dynamic, transparent in terms of tonal balance and imaging (space between instruments and voices) and, quite importantly, it has to present a great contrast with excellent harmonics presentation." Kristanto went on to say, "… we offer the ultimate solution for high performance loudspeakers that can meet the utmost demand for any music listener/audiophile. We combined a unique opportunity of loudspeakers engineering and extreme sound tuning by using specifics materials and techniques harnessed by long and hard research and development over more than 20 years."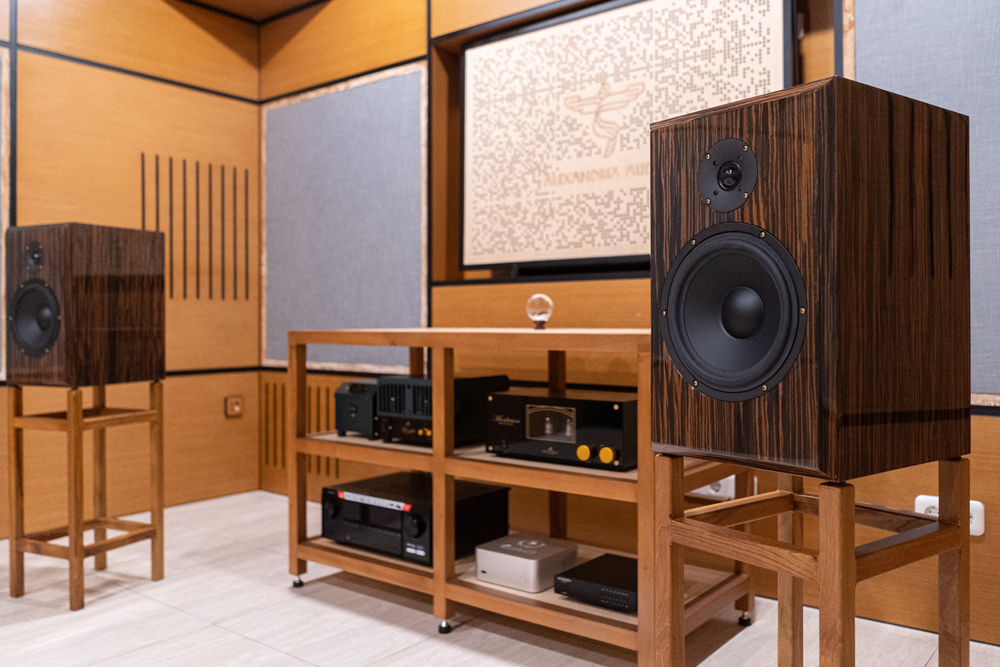 Alexandria Audio loudspeakers can be purchased direct from the manufacturer. Prices below are in US dollars.
Alexandria Audio
Price: The Monitor US$6500, Praetoria US$16,800
Direct from Manufacturer: Alexandria Audio
+62 821 4770 7279
www.alexandriaaudio.com