In yet a further expansion of its extensive product offerings, turntable specialist Pro-Ject has announced the new Debut Pro turntable which simultaneously launches with the matching Pick-It Pro cartridge and Record Puck Pro stabilising weight.
Slated to land on our shores in November, the belt-drive Debut Pro introduces a number of new Pro-Ject technologies which refine the 'Debut' concept to unprecedented levels at the price point.
For starters, the European-made Debut Pro is packaged with a new superbly-engineered 8.6 inch carbon fibre/aluminium sandwich tonearm which has been internally dampened to reduce micro-vibrations. The tonearm and mounting architecture feature a new adjustable VTA and azimuth adjustment methodology. Supplied Allen keys are matched to grub screws which, when turned, modify tonearm height for continuous level fine-tuning.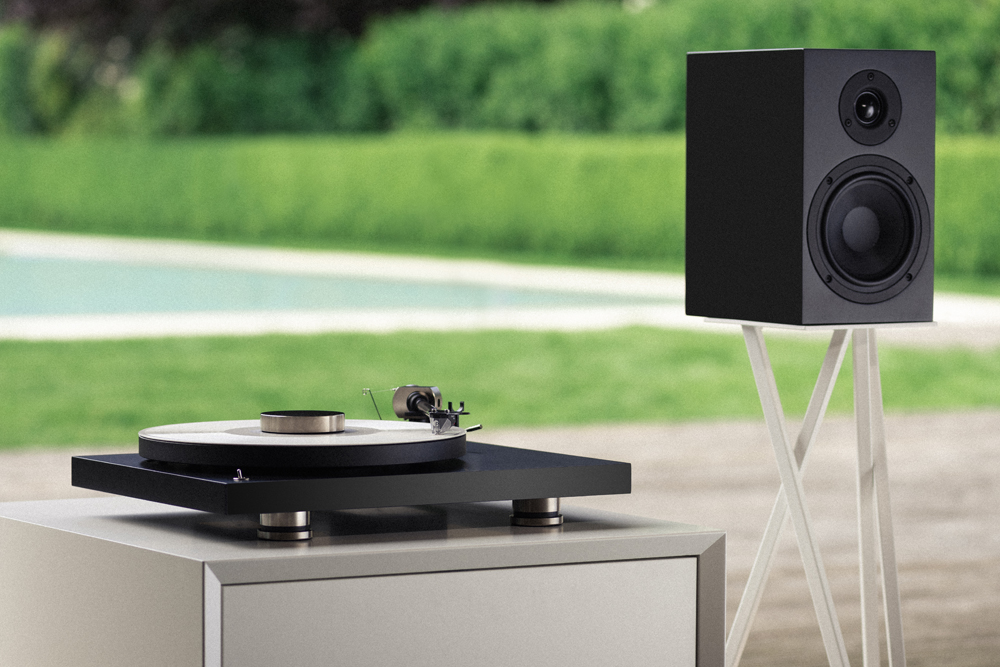 The Debut Pro features a new die-cast aluminium platter which has been dampened with a TPE (thermoplastic elastomer) ring in order to minimise vibrational distortions in addition to wow and flutter. The suspended motor and controller provide precise speed control via a retro-style toggle switch (33/45 rpm) while the Debut Pro is packaged with an additional 'round belt' for 78 rpm playback.
The Debut Pro's components are mostly fabricated from aluminium which has been nickel-finished to maintain sheen and surface quality. The hard finished component surface provides protection from scratching while maintaining the elegant aesthetic. The Debut Pro's chassis has been hand-painted in a multi-stage process (up to eight stages) providing an stylish look. Massive height adjustable feet are machined from aluminium and provide accurate levelling in addition to enhancing the Debut Pro's styling.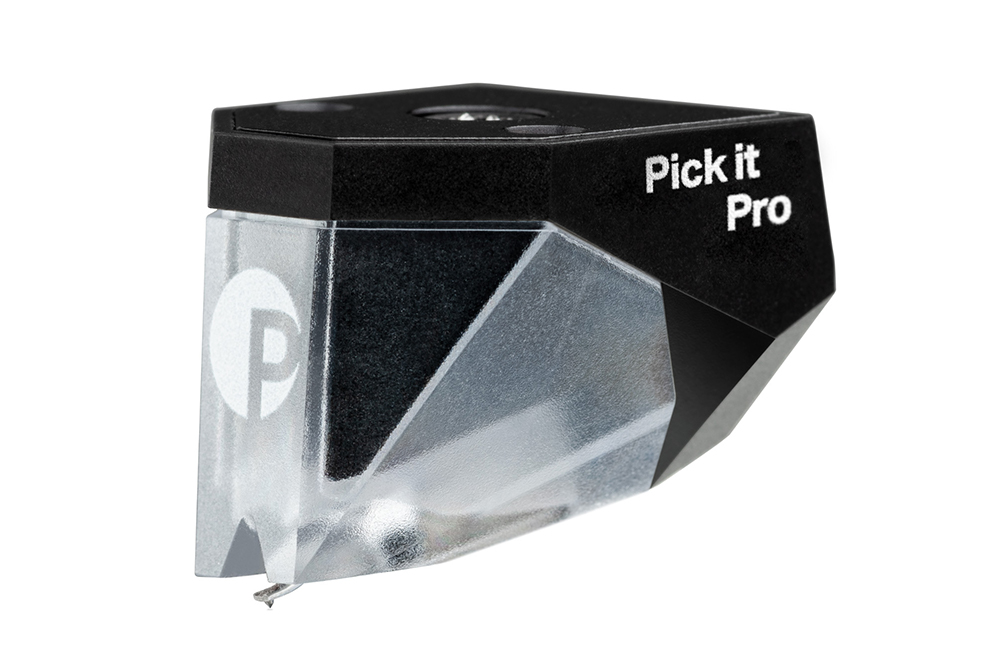 In synchronicity with the Debut Pro's release, Pro-Ject has announced the matching made-in-Europe Pick It Pro Moving Magnet (MM) cartridge with elliptical stylus. Featuring threaded bolts (no screw nut required) and standard 0.5 inch mountings, the Pick It Pro is the perfect partner to the Debut Pro's carbon fibre/aluminium tonearm. Pick It Pro is stated to provide a 4 mV output, 20Hz to 20kHz (+/-2dB) frequency response, 47 komhs load and 150 to 300 pF of load capacitance.
Also announced is the Record Puck Pro, a nickel-plated aluminium stabiliser which aims to provide appropriate stabilisation weight to your records while also diffusing micro-vibrations. Warped records are played more efficiently, however Pro-Ject states spindle height must not exceed 10.5mm in order to accommodate the stabiliser. In a nice detail, the Record Puck Pro's felt-covered underside protects the record label.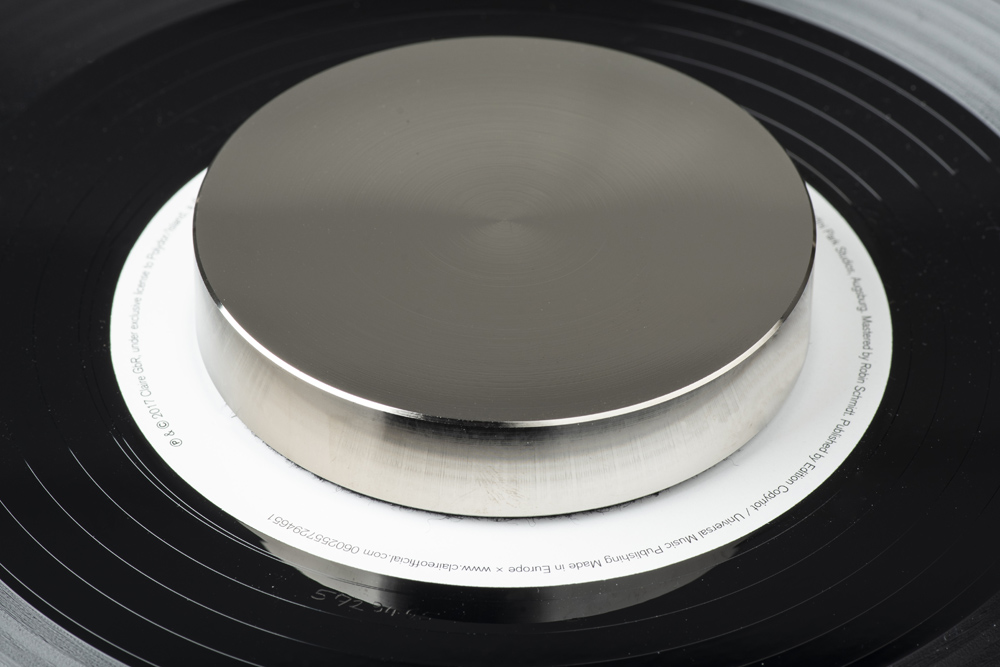 Interdyn told SoundStage! Australia, "Pro-Ject Audio celebrates 30 years of experience in 2021 and this new breed of Debut Pro turntable and accessories highlights the brands enduring quest for immaculate industrial design, astonishing performance and a devotion to analogue music reproduction."
The new Pro-Ject Debut Pro turntable Pick It Pro cartridge and Record Puck Pro stabiliser will be available in Australia from November 2021 via importer Interdyn's network of country-wide audio specialist retailers.
Pro-Ject Debut Pro Turntable, Pick It Pro Cartridge & Record Puck Pro Stabiliser
Price: AU$1199, AU$199 and AU$79 respectively
Australian Distributor: Interdyn
+61 3 9426 3600
www.interdyn.com.au