AURALiC has designed the new Altair G2.1 digital music streamer to provide an all-in-one digital and analogue music-playing hub complete with a vast array of connectivity options for ultimate flexibility.
The G2.1 expands on the AURALiC digital universe by providing a thoroughly comprehensive features list and combining it with audiophile level sonic performance. The Altair G2.1 joins the AURALiC Aries, Sirius and Vega stablemates with G2.1-level upgrades inheriting improved levels of noise rejection, the 'Unity Chassis II' solid aluminium 'double-enclosure' reinforcement scheme (with copper plate) and vibrational distortion isolation and control via in-house-designed spring-loaded footers.

In addition to its extensive digital capabilities (see below), the Altair G2.1 is also a Class-A analogue preamplifier adopting AURALiC's proprietary 'Orfeo' ultra-low-noise and low-distortion output modules. Importantly, the analogue volume control is designed as a resistor ladder topology and is said to be transparent and "ultra-quiet". The preamplification stage houses a line-level input (can be configured as a Home Theatre By-pass) and an in-house-designed Moving Magnet (MM) phono stage. Importantly, the analogue inputs remain in the analogue domain right up to the output stage. Analogue outputs are via both balanced XLR and unbalanced RCA sockets.
As you'd expect, the digital functionality is rather complete. For starters, AURALiC has engaged a more powerful 'Tesla' processor to handle the complexities of digital playback. The new processor is said to have ample headroom in order to operate at an optimum level. Of course, timing is of utmost importance for digital processing and AURALiC has employed a 'Dual Femto Second Clocks' for accurate digital signal handling and in order to reduce jitter.
Digital inputs cater for just about any configuration. There are coaxial S/PDIF RCA, AES/EBU XLR and USB audio inputs. Further inputry is via RJ45 Ethernet (available for music streaming) and a USB input is available for external storage devices. The Altair G2.1 can be optioned with internal 2TB storage. File playback compatibility covers all formats while the in-built digital-to-analogue converter's resolution handling spans to 32-bit 384kHz PCM and DSD512.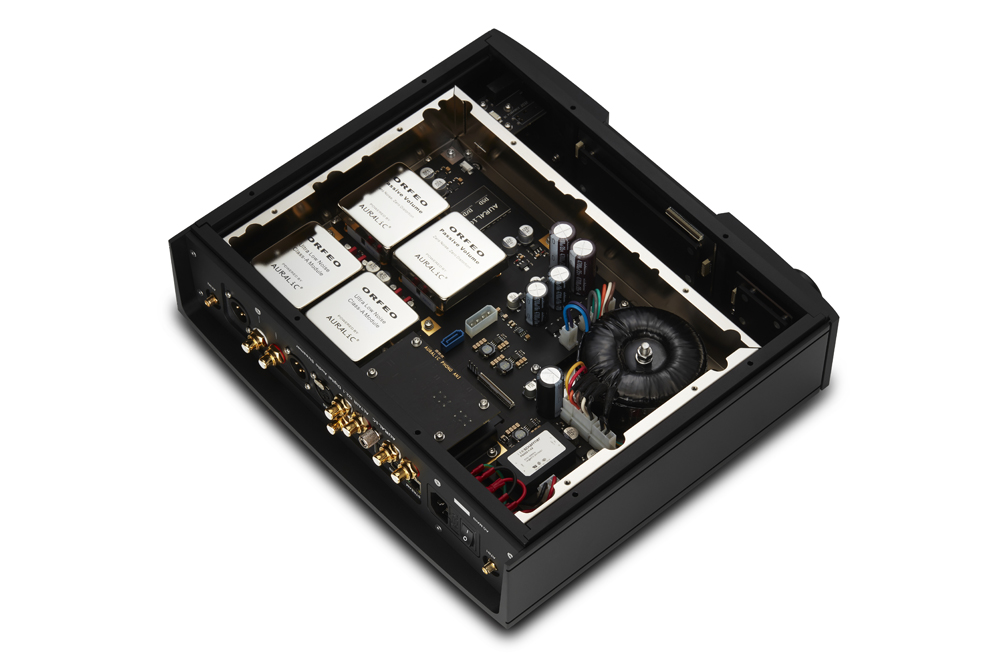 The Altair G2.1 is Roon Ready and can stream from digital music services such as Tidal, Qobuz, Spotify Connect and more. The Altair G2.1 can be controlled via AURALiC's Lightning DS (on iOS devices) playback software and offers further compatibility with OpenHome-based control software. The fascia 4-inch high-resolution display allows further functionality/menu access while also providing track data and album artwork.
The new AURALiC Altair G2.1 digital music streamer is available via HiFi Collective's Australia-wide network of specialist audio dealers.
AURALiC Altair G2.1 Digital Music Streamer
Price: AU$7995
Australian Distributor: HiFi Collective
+61 3 9013 4334
www.hificollective.com.au