McIntosh Laboratory has announced the new C8 valve preamplifier and MC830 solid state monoblock amplifiers, designs with metamorphic cues inspired by the company's own MA252 and MA352 integrated amplifiers.
The new C8 preamplifier is a thermionics-based design employing 12AX7a signal valves running the amplification circuit which includes a built-in phono stage and 'High Drive' headphone amplifier. The C8 offers one balanced (XLR) and two unbalanced (RCA) inputs while the in-built phono stage with variable loading caters for Moving Magnet (MM) and Moving Coil (MC) cartridges. A further output allows configuration for stereo subwoofers (or mono sub-out, of course). Further connectivity is via a bank of 3.5mm mini-jack sockets providing for trigger in/out, Home Theatre Pass-Through, RS232 and data controls and a USB input for service purposes.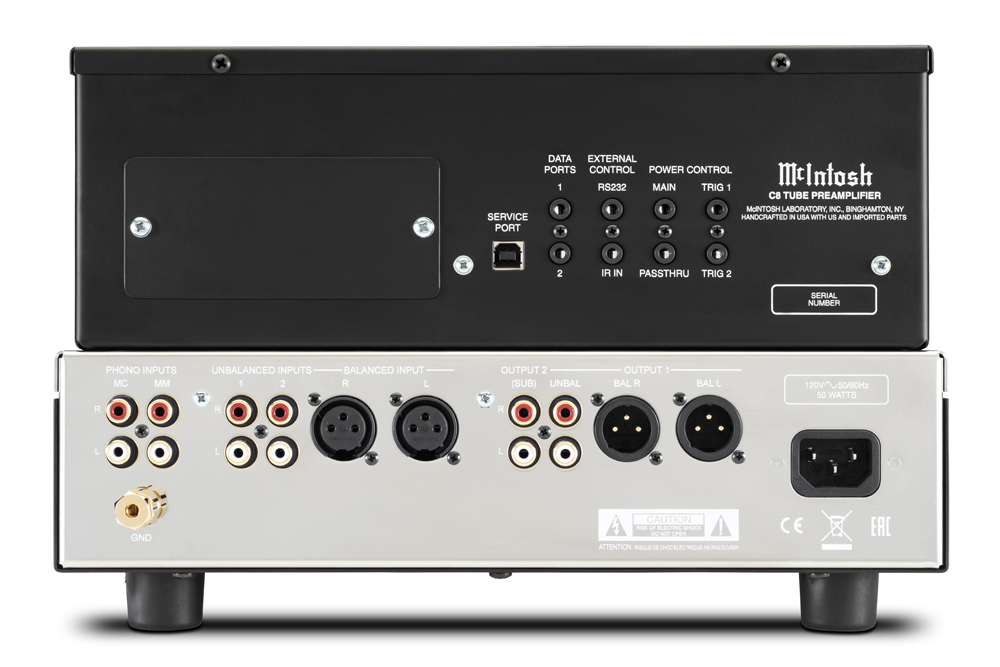 Further, McIntosh Laboratory's DA2 Digital Audio Module will be available as a plug-in option (at time of purchase or as a subsequent upgrade) providing comprehensive digital audio playback choices. On offer are a total of seven inputs including two S/PDIF coaxial, two Toslink optical, a USB, a proprietary MCT (catering to the company's SACD/CD transports), and one audio-only HDMI Audio return channel (ARC) connection. The DA2 digital module features McIntosh Laboratory's next generation Quad Balanced, 8 channel, 32-bit DAC. Supported resolutions will be up to DSD512, with the USB input supporting DXD up to 384kHz while the remaining inputs will support up to 24-bit/192kHz resolutions.
The MC830 solid state monoblocks are aesthetically matched to the C8 preamplifier minus the valves and with the addition of a large 'Dual Scale Watt Meter' in-keeping with McIntosh Laboratory tradition. The powerful direct-coupled-output MC830 monos are rated at 300 watts into 8 ohms and 450 watts into 4 ohms. Balanced XLR and unbalanced RCA inputs are provided and outputs are via McIntosh Laboratory's custom Solid Cinch binding posts. Mini-jack in/out offers synchronised power on/off when connected to the C8 or other compatible preamplifiers. The amplifier circuit features the company's latest technologies such as the speaker-protecting Power guard, non-fused Sentry Monitor protection circuit and more. The attractive 'McIntosh' monogrammed heatsink design is used in order to maintain the amplifier at a controlled operating temperature while providing a very attractive visual element.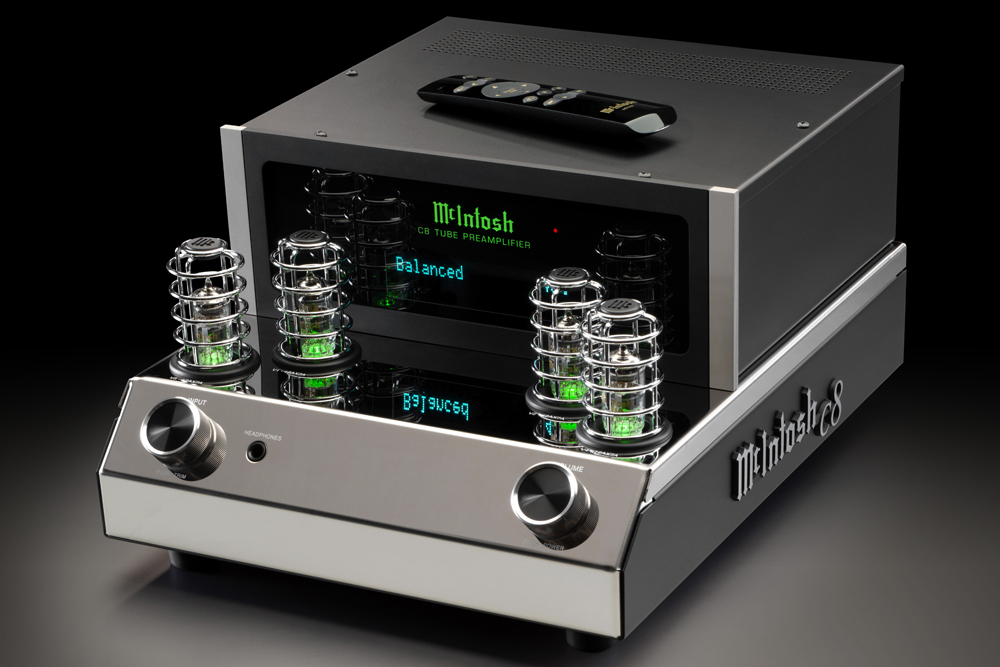 Both the C8 and MC830 monos feature retro styling in line with McIntosh Laboratory's current aesthetic design. There are chromed metal plates, smoked glass and back-illuminated design cues shared across the products.
A McIntosh Laboratory spokesperson told SoundStage! Australia, "Featuring styling reminiscent of their 1950s and 1960s designs, the MC830 and C8 are full of modern day technology to produce an amazing home audio experience. When a pair of MC830s are combined with the C8, they can form the foundation of system that can deliver a lifelike home audio experience."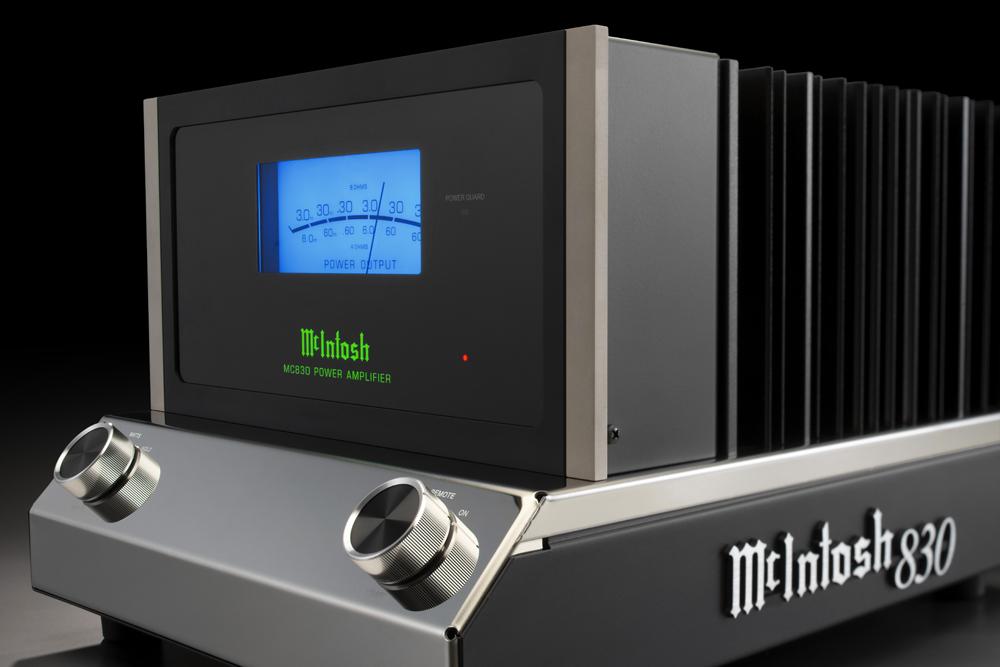 The McIntosh Laboratory C8 valve preamplifier and MC830 solid state monoblock amplifiers will be available via importer Synergy Audio's established specialist audio retailer network across Australia.
McIntosh Laboratory C8 preamplifier and MC830 monoblock amplifiers
Price: C8 AU$6995, MC830 AU$8,495 each mono
Australian Distributor: Synergy Audio
+61 3 9459 7474
www.synergyaudio.com