Sister companies and cable specialists Siltech and Crystal Cables have just announced new network cables using each company's advanced materials and proprietary technologies.
Siltech and Crystal Cables have expanded their cable offerings with new network cables which take full advantage of both companies' deep understanding of construction materials and methodologies, signal transmission integrity, and conductor metallurgy.
Siltech's new network cables come via two new models, the Classic Network cable and the higher-rung Royal Signature Network Crown cable. Both designs have been engineered with the utmost attention to transmission integrity, cable topology and termination quality. Impedance matching, shielding and insulation between the various construction aspects have also been refined in order to maintain unrestricted signal flow and purity. Siltech states that cable imperfections or design weaknesses can affect "critical clocking and amplitude information".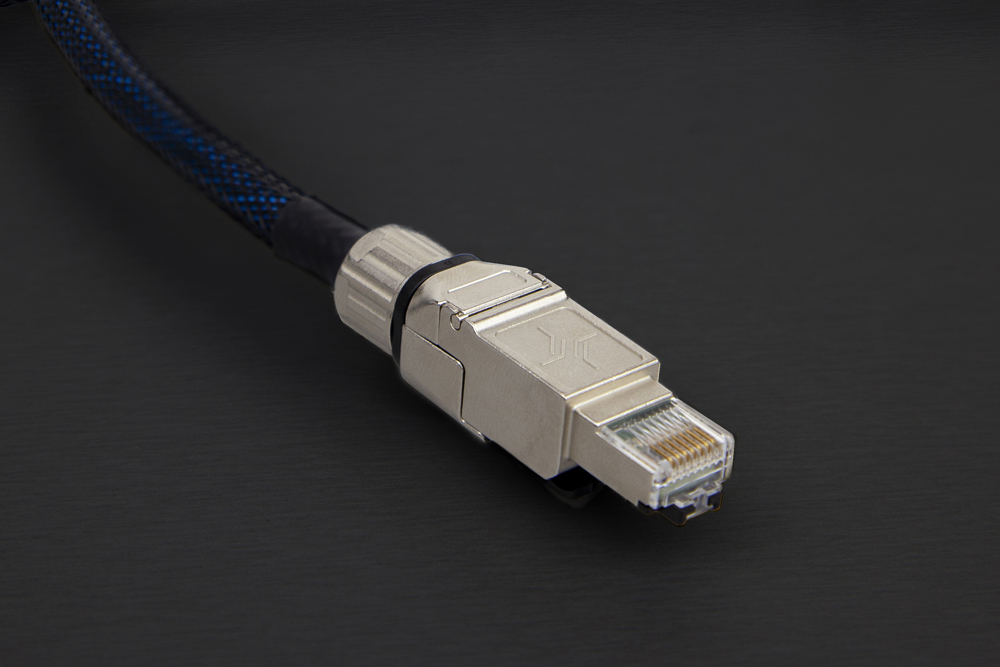 The Classic Network cable adopts Siltech's G9 long crystal, minimal grain silver-gold conductors in Teflon insulation, FEP jacket and individual shielding around conductor pairs. Termination is via heavy-duty impedance-matched RJ-45 connectors which are available in either straight or right angled configuration. The top-level Royal Signature Network Crown cable employs the higher-spec S8 mono X-tal high quality silver conductors.
Crystal Cables' new offerings are the CrystalNetwork Diamond and CrystalNetwork Absolute Dream network cables. The CrystalNetwork Diamond employs a proprietary silver-gold alloy conductor design with PTFE insulation and dual-layer shielding. Both the PTFE and dual-layer shielding have been fine-tuned to provide maximum protection from interference and micro-distortions. The CrystalNetwork Absolute Dream cable adopts Crsytal Cables' own latest generation mono-crystal silver conductors.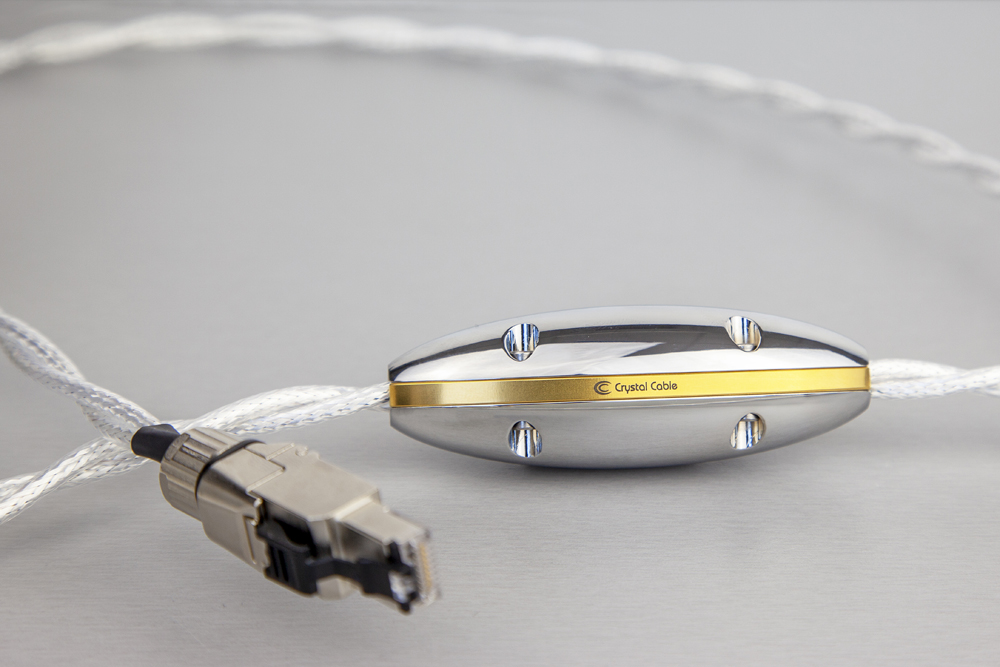 The new network cables from Siltech and Crystal Cables are for imminent arrival in Australia and available around the country via select audio specialist dealers.
Siltech and Crystal Cables Network Cables
Price: Siltech Classic Network AU$1300, Royal Signature Network Crown AU$2350, CrystalNetwork Diamond AU$1250, CrystalNetwork Absolute Dream AU$2500
Australian Distributor: Absolute Hi End
+61 488 777 999
www.absolutehiend.com