Rotel has announced two new products, an integrated amplifier and a CD player, aimed at paying tribute to the great late Ken Ishiwata.
If ever there was a more colourful, knowledgeable and charmingly approachable audio industry leader, the late Ken Ishiwata would be there at the vanguard of champions. The great man had a long-running association with a number of audio specialist companies and his passion for music showed at every encounter – we shared fruitful times at shows and when he visited Australia on many occasions.
Now in a celebratory gesture, Rotel announces the special edition A11 Tribute integrated amplifier and CD11 Tribute CD Player in honour of the audio legend. The original A11 and CD11 were apparently favourites of Ishiwata's and Rotel saw fit to pour some more focused engineering into the products in order to elevate them further to special edition status. We're told Ishiwata was the catalyst and was heavily involved in engineering improvements to the A11 and CD11 up to advanced prototype stages, however, he sadly passed away prior to their arrival at their final design.
Interdyn told SoundStage! Australia, "Ishiwata was widely admired in the Hi-Fi industry for his unique ability to identify the most ideal products for modification and take these products' performance to new levels, often with a modest increase in price."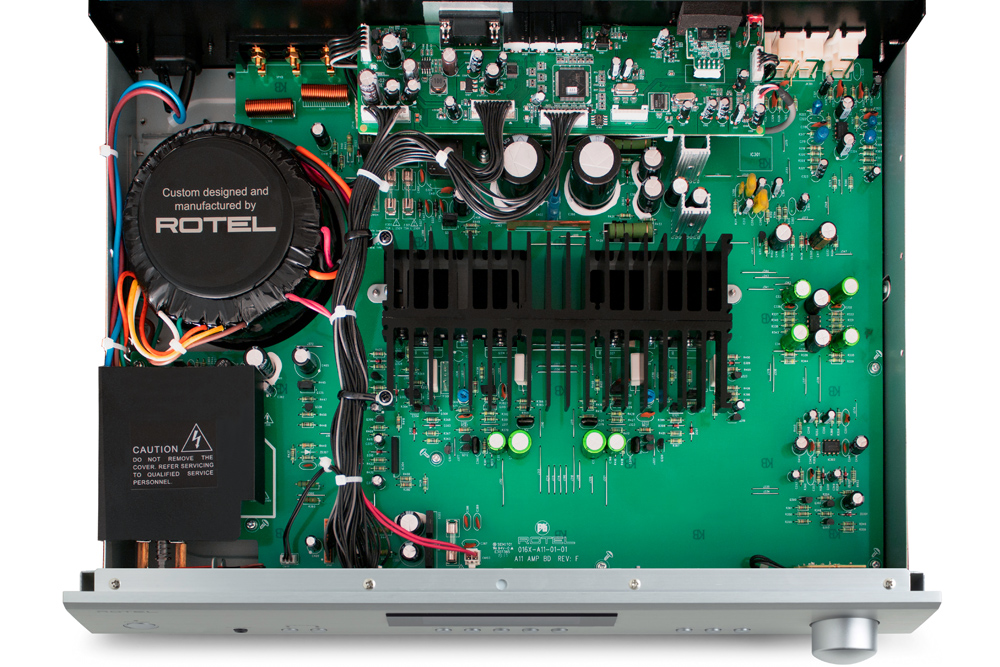 Both the A11 Tribute and CD11 Tribute feature significant improvements in component quality and other aspects of their circuit design. In the case of the A11 Tribute, no less than 10 capacitors and two resistors were changed for superior units while other changes such as extensive mechanical chassis damping, improved grounding, the inclusion of a custom 'oversized' toroidal transformer and more were also implemented.
Improved components and a stouter power supply have been employed in the CD11 with the unit also seeing damping materials applied to the chassis and top cover and a number of refinements and parts exchange were introduced in the CD11 Tribute's DAC stage.
The A11 Tribute's power output has been quoted as being 50 watts per channel into 8 ohms and the in-built DAC is capable of resolutions up to 24-bit/192kHz while the unit is capable of streaming wirelessly via high quality aptX and AAC Bluetooth. Rotel's CD11 Tribute features a Texas Instruments DAC chip set capable of 24-bit/192kHz resolution.
The Tribute models are also distinguished from the standard units via a dedicated front fascia badge honouring Ken Ishiwata.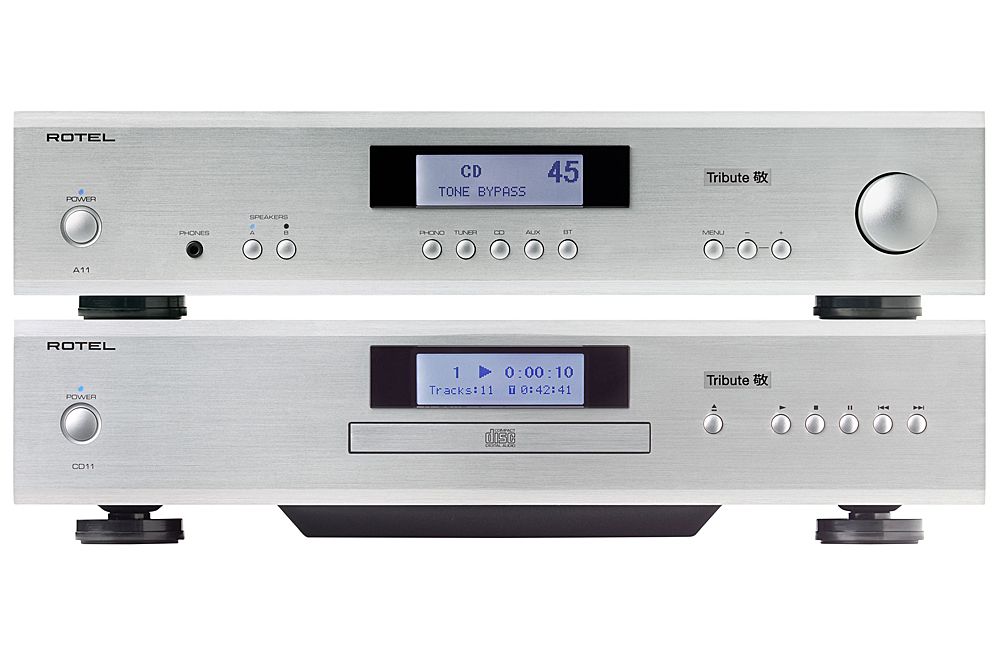 The A11 Tribute integrated amplifier and CD11 Tribute CD Player will be available in Australia in November 2020 via distributor Interdyn's established network of specialist audio dealers around the country.
Rotel A11 Tribute Integrated Amplifier & CD11 CD Player
Price: A11 Tribute AU$1099, CD11 Tribute AU$649
Australian Distributor: Interdyn
+61 3 9426 3600
www.interdyn.com.au