Italy's Gold Note has upgraded its successful DS-10 Swiss Army knife DAC/Streamer/preamplifier/headphone amplifier with a further optional upgrade in the new matching PSU-10 EVO.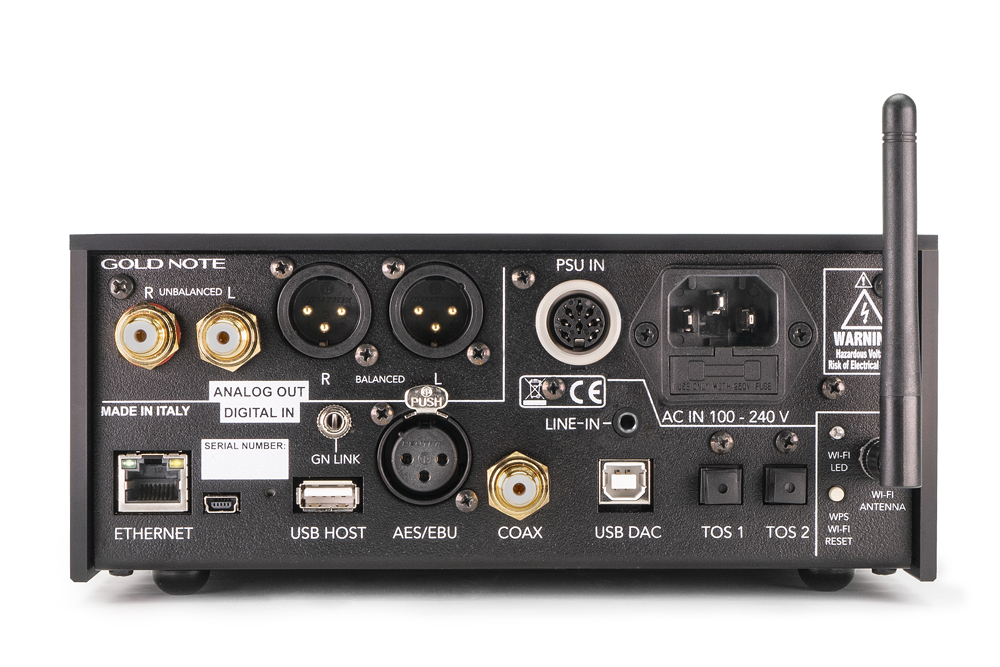 The new DS-10 PLUS improves on the DS-10 CLASSIC by way of a larger power supply circuit while gaining an additional output via the rear-mounted 3.5 mini-jack headphone socket in addition to the front panel's 6.5mm jack output. By design, the new unit is also a high quality preamplifier with new analogue inputs (and RCA unbalanced, XLR balanced analogue outputs), a Digital-to-Analogue Converter (DAC with DSD512 via USB and 32/768kHz PCM resolutions) with multiple digital inputs, a Roon Ready, MQA UPnP-DLNA streamer with Bluetooth 5.0 capabilities and, of course, headphone amplifier. The extensive functionality makes the DS-10 PLUS a four-in-one solution hub.
While the on-board power supply has been comprehensively beefed-up as mentioned above, Gold Note is now also offering a further upgrade path by way of the new PSU-10 EVO outboard power supply. The new power supply features high-current capabilities and is comprehensively filtered via an additional cascode transformer. Other electrical componentry is of very high quality.
Gold Note's Founder Maurizio Aterini told SoundStage! Australia, "The idea behind the PSU-10 both EVO and Classic is merging the qualities of an inductive power supply, Dual choke and multi cascode transformers design that instead of simply "enlarging" or making the external power supply Dual-mono it virtually creates the ideal filter and best energy to clean the AC power and stimulate the connected unit to expressing its best.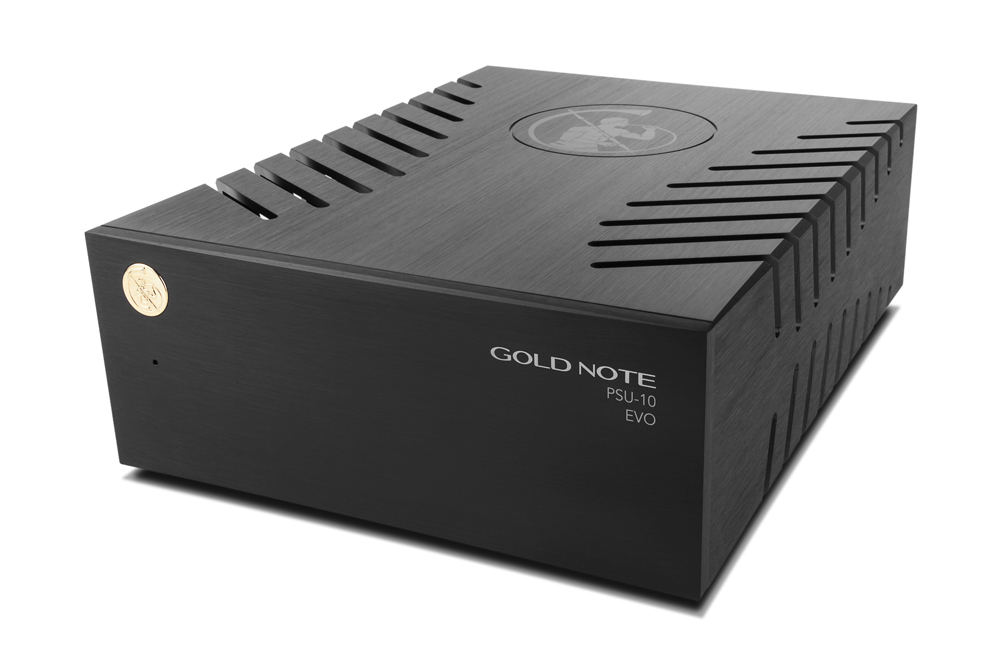 Boris Granovsky Founder of Australian distributor Absolute Hi End elaborated, "Just like the acclaimed PSU-10 enhanced the well appreciated PH-10, the PSU-10 EVO will bring the DS-10 PLUS to noticeable upper-class performance."
Gold Note DS-10 PLUS DAC/Streamer & PSU-10 EVO
Price: DS-10 PLUS AU$5690, PSU-10 EVO AU$1850
Australian Distributor: Absolute Hi End
+61 488 777 999
www.absolutehiend.com