In-keeping with its DSD processing adherence, digital specialist APL has announced the new DSD-AR, a mid-priced option for those wishing to experience the company's highly-acclaimed Digital-to-Analogue converters.
In fact, the new DSD-AR is APL's most affordable DAC but with the benefits of trickle down technologies used in the company's more upmarket offerings. For starters, construction quality and integrity is just about on par with its more expensive siblings. Which means massive. The DSD-AR's chassis is a solid aluminium construction in APL's customary styling featuring a heavy front panel highlighted by a central high quality display which is flanked by even larger side cheeks.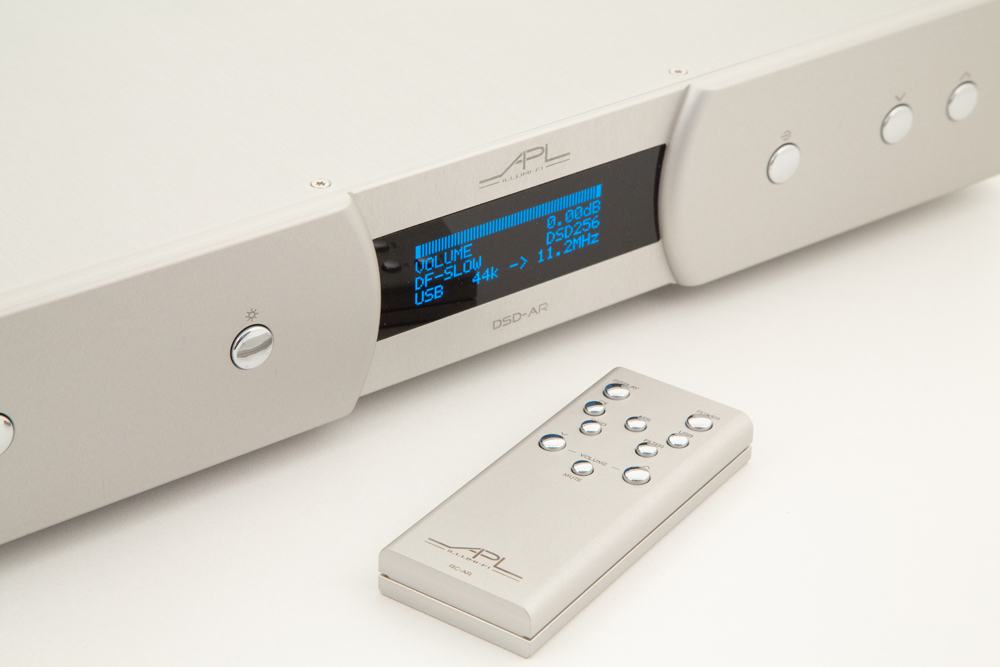 Circuit details include high quality Swedish-made Lundahl custom output and power transformers, with the latter being incorporated into a large, low-noise fully-linear power supply. The electrical stages are full Class-A and there are no op-amps in the signal path.
As per APL's preferred digital strategy, the DSD-AR's conversion takes place, you guessed it, in the DSD domain with precise accuracy via the in-built high quality Femto clock. As such, your digital transport's incoming PCM rates are then converted to either DSD128 or DSD256. DSD rates can be selected on-the-fly by the user via the neat metal remote control provided.
The DSD-AR features a number of input options including S/PDIF via coaxial RCA, AES/EBU via XLR, of course, and a USB input. The USB input accepts up to 384kHz/32-bit PCM and up to DSD256. The coaxial S/PDIF and AES/EBU inputs can accept up to 192kHz/24-bit resolutions. The PCM digital processing options, which take place prior to DSD conversion, range from 'Normal' operation to 'Slow-Roll-Off' and 'Zero' digital filters. Analog outputs include rear-switchable unbalanced RCA and balanced XLR options.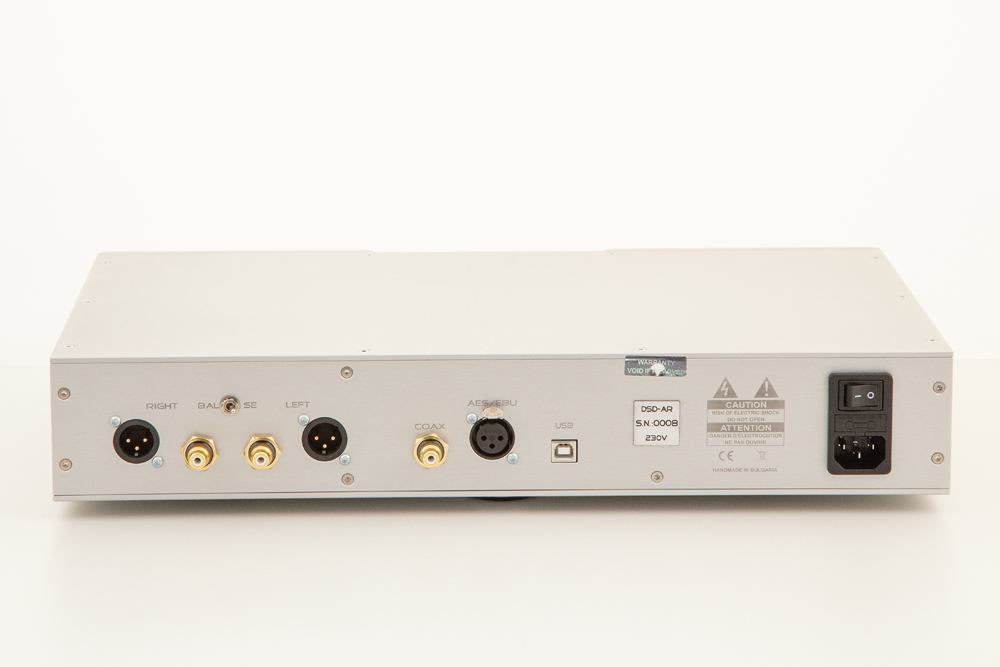 APL's Alex Peychev told SoundStage! Australia, "The DSD-AR offers a unique sound quality which is in line with our "house sound". We are certain that many audiophiles will fall in love with it, especially when it comes to analog-like sound reproduction from digital."
The new APL DSD-AR is available now via importer Absolute Hi End's established country-wide dealer network.
APL DSD-AR DAC
Price: AU$12,990
Australian Distributor: Absolute Hi End
+61 488 777 999
www.absolutehiend.com