Richter Audio has announced an 'S6' update to its long-running Wizard and Merlin speakers, from the Legend range of high-value offerings, taking the series to its sixth generation.
Richter Audio has been manufacturing high quality affordable speakers and subwoofers for over 30 years, during which time the company has garnered a number of design awards. In fact, the Wizard floorstanding speakers released in the mid-80s are said to be the all-time biggest selling Australian speaker, itself being the recipient of many awards.
Now, the new 'S6' sixth-gen Wizard and Merlin are the fruit of new technology, including new drivers, crossover design and general engineering refinements driven by Richter Audio's Senior Engineer Dr Martin Gosnell and proprietor Brian Rodgers.
The S6 Legend Series drivers used on the new Wizard and Merlin feature extremely stiff yet lightweight paper coated diaphragms and are configured as dedicated midrange and bass drivers in a 165mm size. A new low distortion soft dome tweeter has been developed to also provide minimal breakup and roll-off resonance. Gosnell states, "Resonance is well below 900Hz and [the tweeter has] the desired phase characteristics of a gently inclined sound pressure level frequency response to over 30 kHz." The new drivers are also said to provide increased efficiency making the speakers an easy load for any quality amplifier.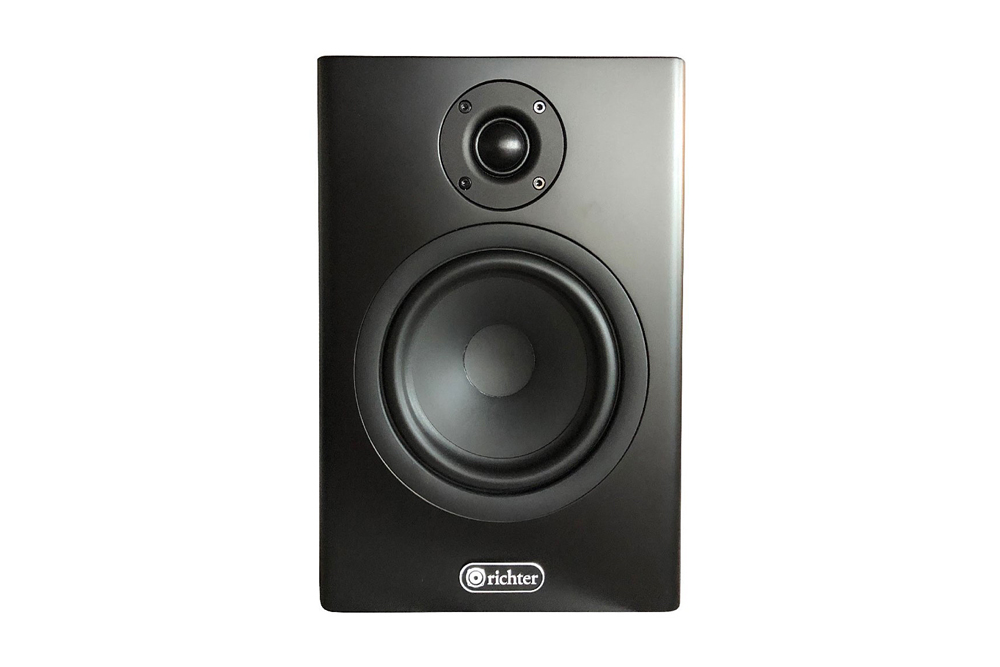 The floorstanding Wizard speakers are now supplied with Richter Audio's newly developed stabilisers which are said to provide added performance aspects in addition to stabilising the narrow and tall floorstanding form. The company is offering the new stabilisers as an add-on to pre-S6 Richter Audio speakers (at AU$249 a pair) while the product is also available for use on other brands with M6 threaded lugs spaced between 130-170mm wide. The Wizard S6 and Merlin S6 speakers are available in a matt black finish and a new walnut-look veneer.
Richter Audio proprietor Brian Rodgers told SoundStage! Australia, "The Series 6 project focused on delivering a new range of loudspeakers that meet today's customer's expectations and equipment choices. This meant listening to and responding to the market by designing a range of loudspeakers that raise the bar from a visual and entertainment perspective. Series 6 has been designed to be an exciting, engaging entertainment experience to make you want to start digging through that record and CD collection or start swiping for your favourites from a streaming service."
The new Richter Audio Legend S6 Wizard floorstander and Merlin standmount speakers will be available at dealers from mid-August 2019.
Richter Audio Legend Series
Price: Merlin S6 AU$999, Wizard S6 AU$2299
Richter Audio
+61 2 9999 3176
www.richter.com.au