American high-end headphone specialist MrSpeakers' wide range of cans are now available in the country via Advance Audio Australia.
The company was founded by electrical engineer Dan Clark who has led MrSpeakers with the goal to provide audiophile quality headphones while "having fun doing so". While MrSpeakers upmarket headphones are predominantly Planar Magnetic designs, the flagship Voce headphones – available with matching 'Blue Hawaii' high-end valve headphone amplifier – is an advanced electrostatic design.
Featuring large 88mm 2.4 micron metal stator drivers, the Voce headphones promise substantial low frequency output in addition to the clarity and detail retrieval that is the acknowledged domain of electrostatic driver design. MrSpeakers has designed the Voce headphones using its 'NiTinol' memory metal headband which, combined with the lightweight design and Italian Napa leather ear pads, provides long-session wear comfort.
The Voce headphones also feature MrSpeakers' proprietary machined Teflon amplifier plug which is housed in a machined aluminium housing. The proprietary plug is terminated with a machined aluminium connector featuring gold plated solid copper pins. The connector is available to third parties in order to have the connectivity universally adoptable. Different cable length options are catered for. The Voce headphones ship in a wooden case which, in a commendable move to avoid waste, integrates a headphone stand. Brilliant.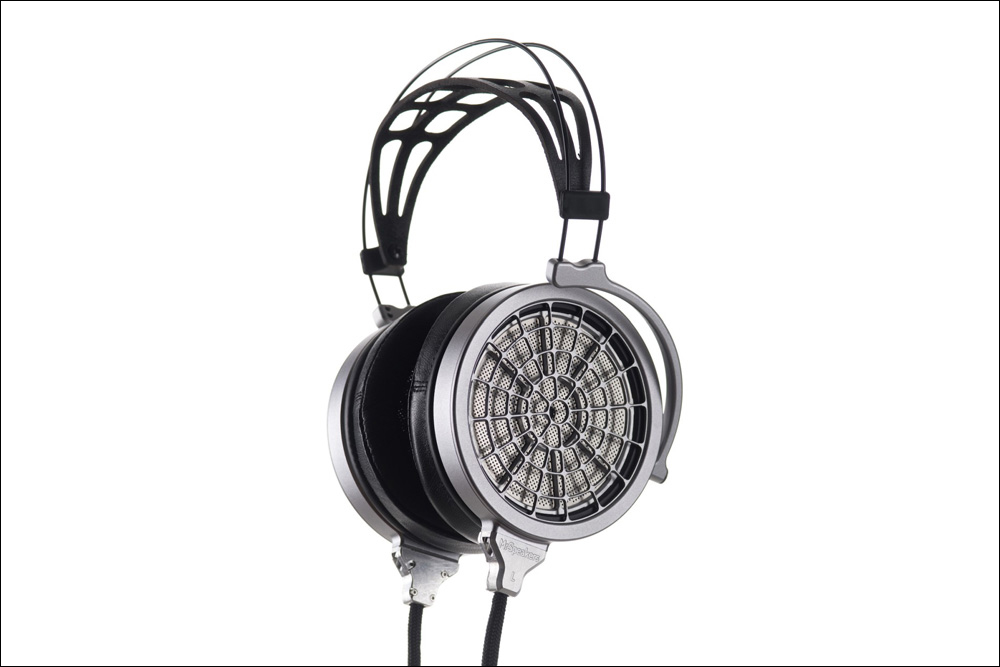 The Voce headphones are specified to be flat to 6Hz and, interestingly, the company's quoted frequency response for its other models is simply stated with a "Yes". Then a further explanation affirms, "Too many vendors publish specifications that are wildly inconsistent with actual performance to win "numbers games." We don't play that game."
The same design care and sophisticated engineering applies to MrSpeakers lower rung products which encompass the Ether and Aon range of headphones that, as mentioned above, are of Planar Magnetic design (with the Voce as an exception). While MrSpeakers headphones are available with the matching Blue Hawaii amplifier, the various models are also compatible with Stax-type electrostatic-driving amplifiers.
MrSpeakers headphones start at AU$1395 for the Aeon Closed and Open headphones, through to AU$2795 and AU$3495 for the various Ether models and then on to the Voce flagship at AU$5195. The MrSpeakers headphone range is available around Australia at specialist audio dealers.
MrSpeakers Headphones
Price: From AU$1395 to AU$5195
Australian Distributor: Advance Audio Australia
+61 2 9561 0799
www.advanceaudio.com.au