The OM 5 series of cartridges from Ortofon is now expanding with the company announcing affordable additions to the highly-regarded range of Moving Magnet cartridges.
The OM 5E is an affordable Moving Magnet (MM) cartridge bearing the quality design features that Ortofon is renowned for. Computer simulations have been employed at its design stage in order to achieve an overall improved design said to offer better frequency 'range' and improved channel separation. The OM 5E puts out 4 mv and is specified as having a channel balance of 22dB at 1 kHz. The frequency response at +/-2dB is quoted as being from 20 Hz to 20 kHz while the load impedance is 47 kohms.
The OM 5E is extremely lightweight making it compatible with all arms while the elliptical stylus is said to provide accurate groove tracking for a clearer sound. A small removable weight plate allows universal compatibility with tonearms of any type, especially low mass designs. At an extremely affordable AU$129, the Ortofon OM 5E would make a superb choice for any entry-point system or for a secondary system.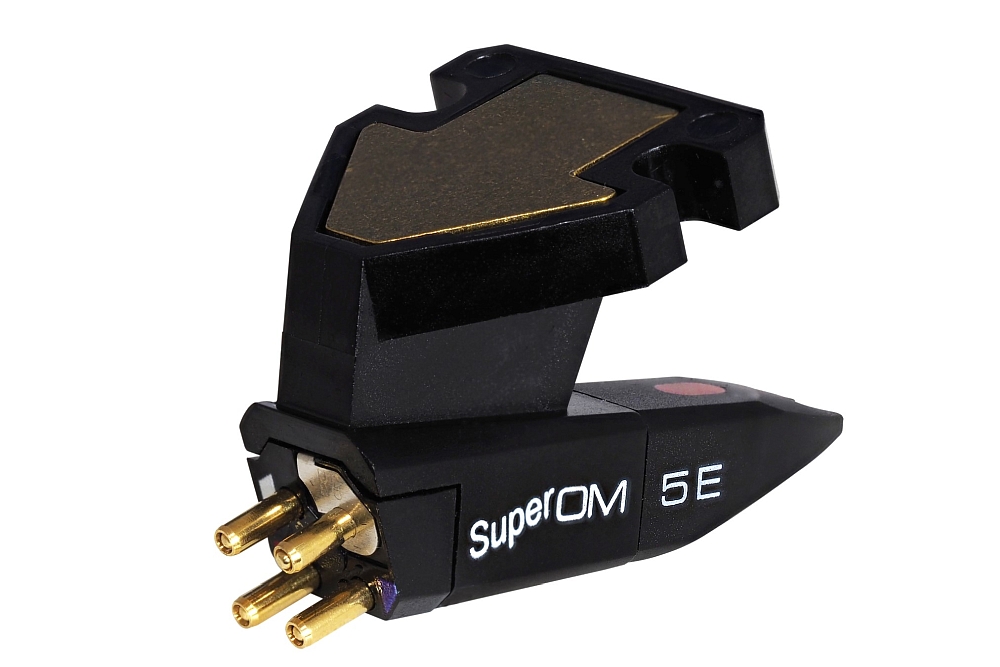 Joining the team is the new entry level OM 5S MM cartridge, an even more affordable version at AU$59 which features many of the quality ingredients found in Ortofon's more upmarket models. The OM 5S is now equipped with a spherical stylus which can provide simple alignment and, combined with its interchangeable design with other OM styli options and its lightweight construction, makes for an excellent entry-level alternative. Ortofon has aimed the OM 5S to starter audio enthusiasts while its robust construction also makes it suitable for DJs who are looking at a more refined sound in contrast to the standard DJ fare. The frequency response of the OM 5S is quoted as 20 Hz to 20 kHz with channel separation being 20dB at 1 kHz. It shares the same loading impedance of 47 kohms as its bigger OM brother.
Australian distributor Interdyn told SoundStage! Australia, "The new OM 5 Series offers a truly spectacular range of entry-level cartridges to suit all tastes and budgets. The impressive sound and high-quality design across the board, coupled with an incredibly convenient upgrade path, makes the OM 5 Series is a brilliant choice…"
The new OM Moving Magnet cartridges from Ortofon are available around Australia at specialist retailers.
Ortofon OM 5E and OM 5S MM Cartridges
Price: AU$129 and AU$59 respectively
Australian Distributor: Interdyn
+61 3 9426 3600
www.interdyn.com.au