Digital music server manufacturer Antipodes Audio has re-imagined its entire range and announced the new X-Series products comprising of modular platforms at varying price points.
The new products encompass a number of features and functions with the core models being EX and CX Music Servers, P1 disc transport/ripper and P2 re-clocker and expanded connectivity platforms. The EX is the entry point – followed by the CX with its i5 Quad-core processing power – and offers the high levels of performance, file compatibility and functionality Antipodes Audio is renowned for. The EX features multiple USB inputs, twin Ethernet ports and a high quality analogue output for direct connectivity to integrated amplifiers. EX and CX are compatible with PCM to 32-bit and 768kHz, PCM DoP to DSD512 and can play native DSD at up to DSD512. The units are Roon Ready while also being capable of streaming from online music services such as Spotify and HQPlayer.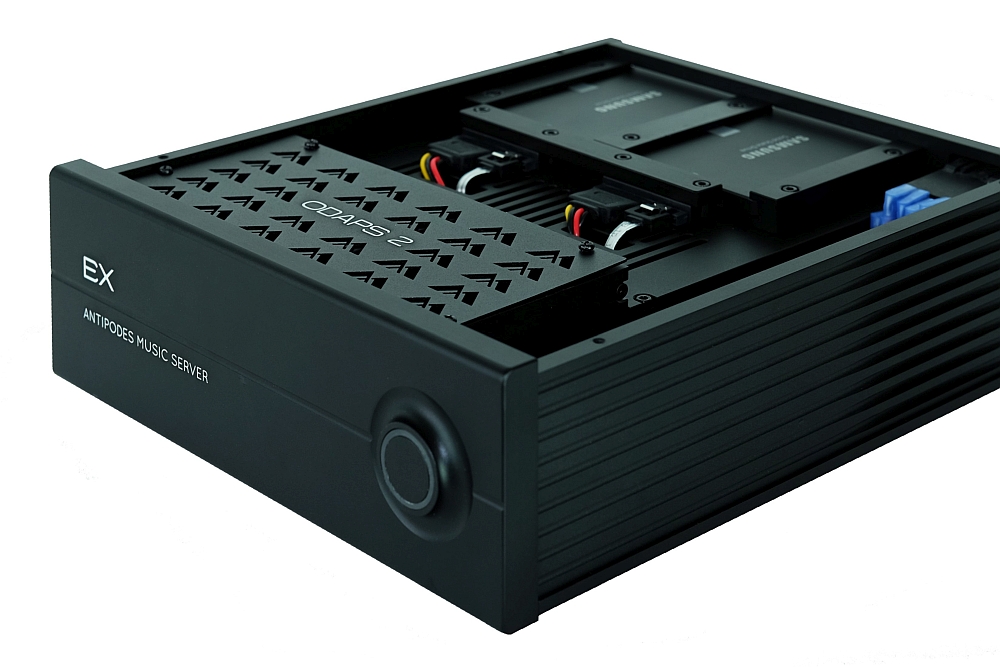 The EX's (and CX which sports a higher specification but eschews the analogue outputs allowing connectivity to users' existing DACs) USB inputs provide an input for USB-based disc drives allowing easy CD ripping. The Ethernet connectivity also provides a further option for connecting to quality DACs which feature Ethernet ports. While able to accept external NAS drives, the CX and EX can each also accept two plug-in 2.5-inch 7mm SATA drives (HDD or SSD, the latter being the superior option) which are user or dealer installable. Antipodes Audio offers a remote support facility in order to optimise the various functions and hard drive functionality.
The EX and CX are constructed using four separate screened internal chambers in order to provide isolation between key components for optimum performance while the fan-less design prevents extraneous noise. The units feature linear power supplies.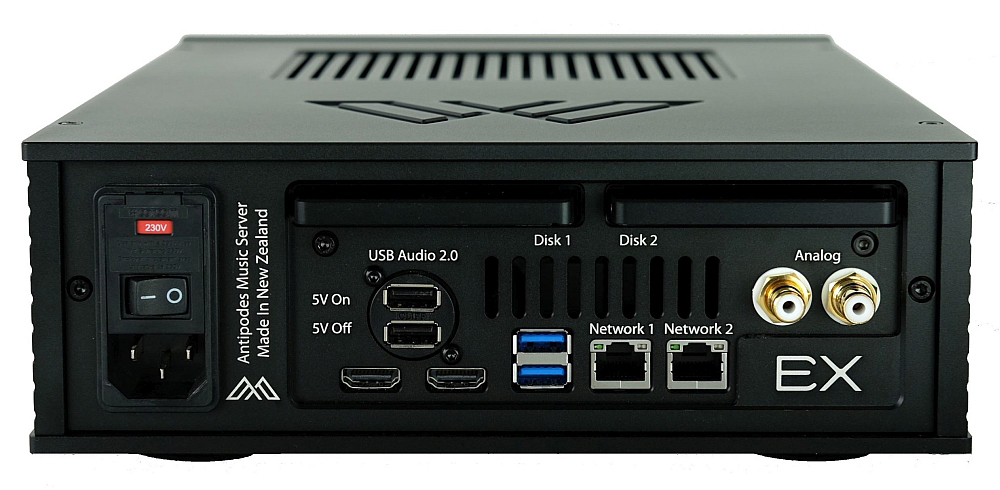 The P1 and P2 are stackable platform-style components which can be included at the time of purchase or subsequently added as funds allow. The P1 is a high quality disc ripper which, by way of its solid alloy block construction and its platform design, will also provide a form of vibration isolation for EX and/or CX. The P2 is also built from a solid block of alloy and provides re-clocking duties while expanding the input/output options of the EX and CX.
The Antipodes Audio Music Servers are available in Australia via distributor Pure Music Group.
Australian Distributor: Pure Music Group
+61 409 504 805
www.puremusicgroup.com.au